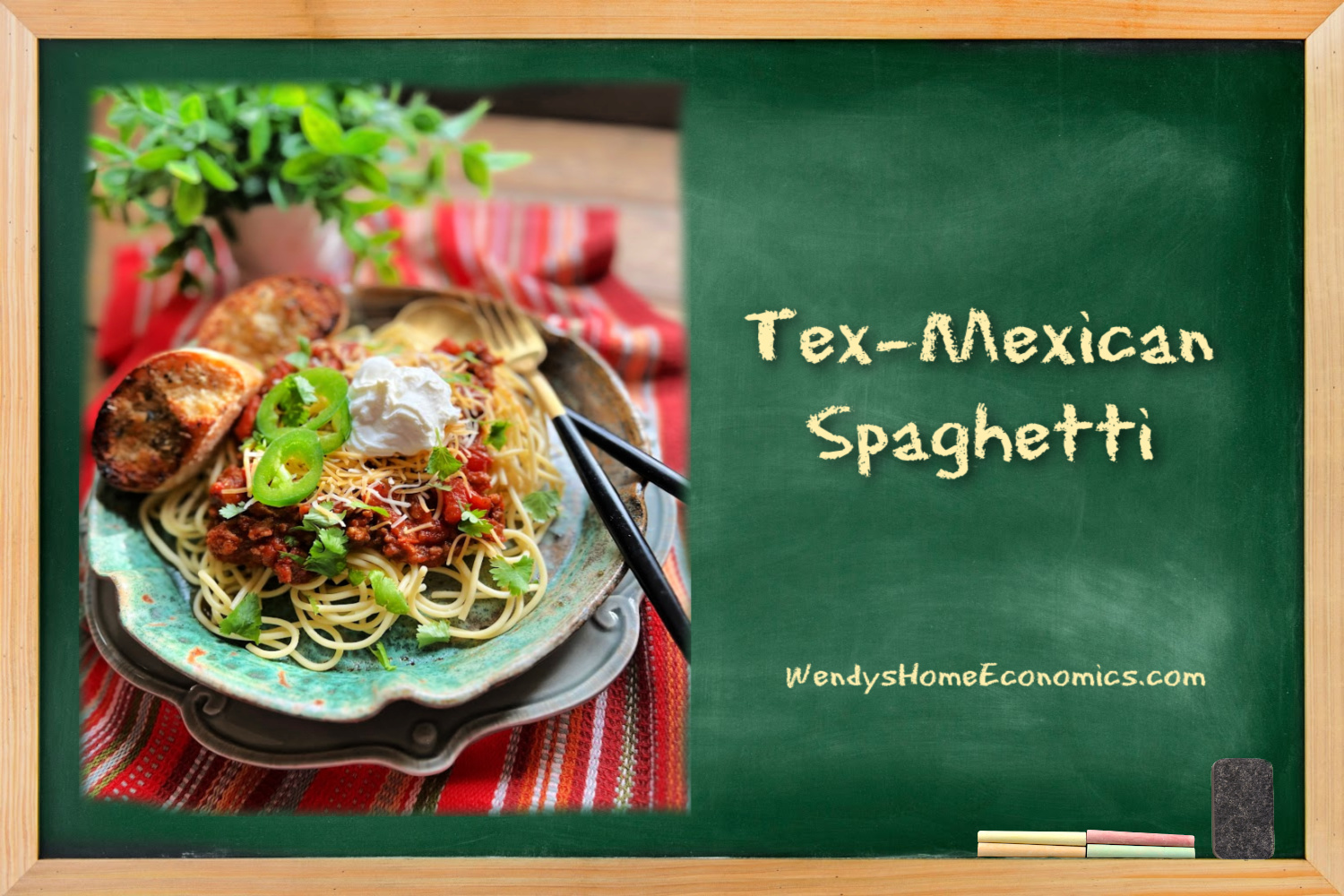 It has been well established around here… I l.o.v.e. spaghetti! For as long as I can remember.  Several years ago, my friend Jenny, who I worked with at Carolina Country Magazine for years creating and catering fun themed employee events, asked me one day… "girl, when are you going to give us that spaghetti recipe you talk about all the time to put in the magazine?"  Well… having long been a throw cooker, I'd never actually put that down on paper.  So I commenced to making a few batches, scribbling down and editing my scribbles with each batch.  Till it was finally in a recipe other than "just throw some 'x' in there till it tastes right" since magazine editors don't tend to publish recipes that have just been "thrown together."  You can read all about that adventure and find that recipe published back in January 2019 here! 
Then… as I created my first seasoning mixes for my newest culinary adventure, Aunt Dee Dee's Kitchen, I knew one of these would have to be a spaghetti seasoning.  Now I realize everybody doesn't embrace the joy of cooking like I do… and may find my spaghetti-from-scratch recipe just too damn much and would n.e.v.e.r. make that… so I tweaked and tweaked till I got as close as can be to that with my seasoning mix!  I had a lot of guinea pigs taste and help me fine tune it… including those who do work for me and will only be paid with a batch of my spaghetti sauce to fill their freezer!  My seasoning is available in a couple of retail places for now… and soon my new online store will be be open for bizz so you can order some no matter where you are!  A couple of health setbacks have thrown kinks in my plans twice in the past 2 years keeping me off my feet, but (fingers crossed) those are (YaY!) finally under control!  You can message me in the meantime if you'd like to buy some and I'll make that happen.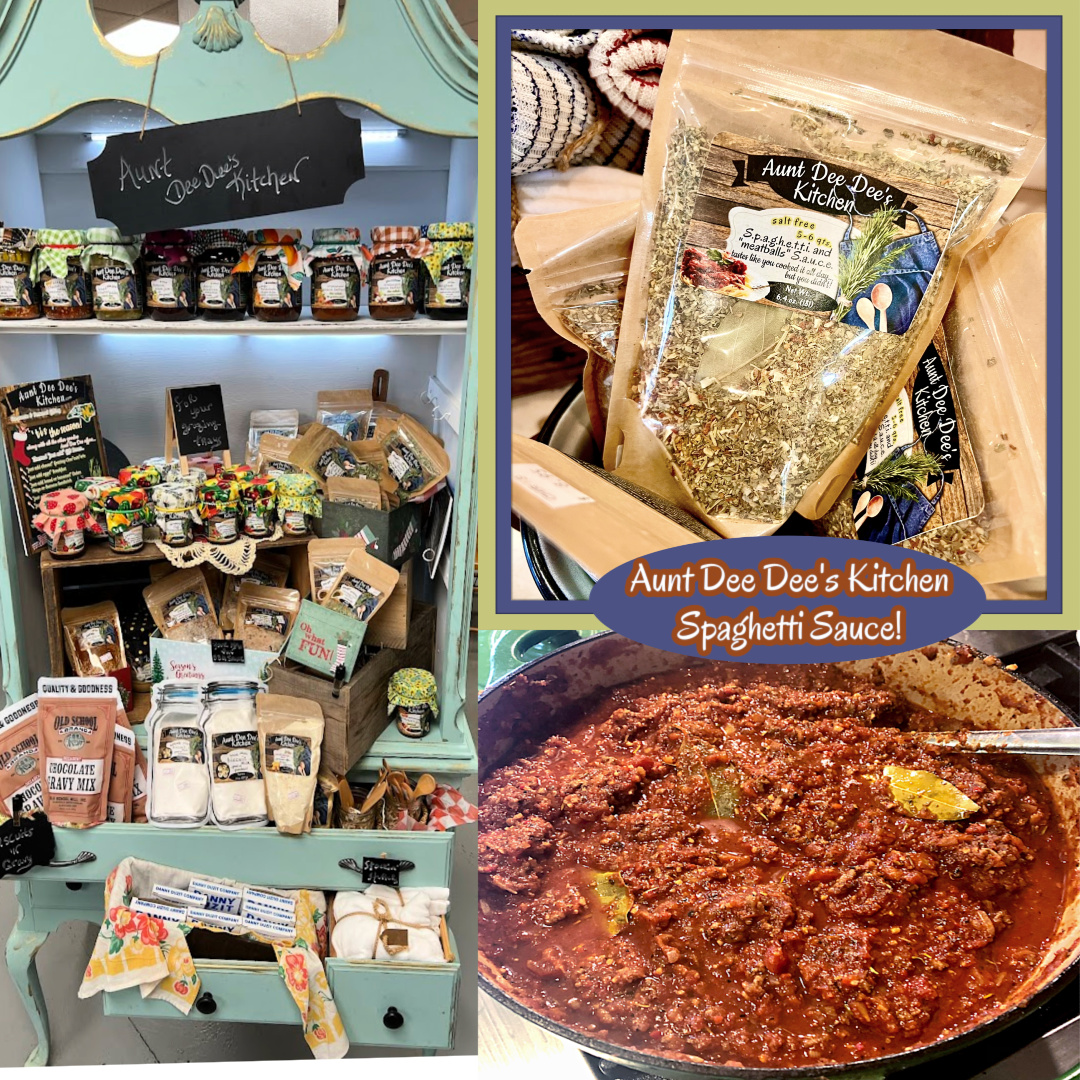 And speaking of spaghetti love… what's not to love about baked spaghetti too?  Growing up, I have such fond memories of going to the K&W Cafeteria  with mama and my Ma Hocutt after a day of girl shopping and pointing to that big pan of cheesy topped baked yumminess and saying "I'll have that please!"  To this day, when I find myself at one still open post-covid, I either get that, or fried chicken (my other fave there) with take-home baked sketti! So of course, I recreated my version of that for Carolina Country too, back in October 2021!  Get all the delicious details on that one here!
Which brings me to this recipe… Tex-Mexican Spaghetti!  Well why wouldn't I concoct such a thing?  Spaghetti sauce lends itself to be twisted in so many ways… and I thought this would be another fun way to make and eat it.  But first, a bit of education…
What is the difference in Mexican and Tex-Mex?
In Tex-Mex recipes, you'll see yellow cheeses like cheddar, whereas in Mexican dishes, you'll only see traditional white cheeses. Another distinct difference is that most all Tex-Mex dishes will include cumin but that isn't as common in traditional Mexican foods.

So now that we have all that chatter taken care of… let's get on to this delicious spaghetti. It just doesn't get much faster and easier than this.  It's kid-friendly too, and freezes great so you can make a big batch to have ready to heat n'eat on those busy nights.  Serve over pasta, stirred into cooked macaroni, stirred together topped with cheese and baked… over baked taters… as Tex-Mex sloppy joes… so many possibilities.  Just fix some for your fam and let me know what you think! I hope they enjoy it as much as my taste testers did!
Add this garlic toast on the side too!
PS… to round things out, you just must add my No Fry Fried Banana Pudding Ice Cream!

This recipe created for and published in Carolina Country Magazine February 2023.
© (copyrighted) 
Propping/styling and photography  by
Wendy Perry Carolina Country Magazine Contributing Recipes Editor
Credentials @ LinkedIn
Disclosure:  I only recommend products here I use myself. I may receive a small commission from affiliate links on this or other posts on this web site at no additional costs to you.
CLICK HERE TO SUBSCRIBE TO MY TABLE SCRAPS NEWSLETTER!
Find me on social media:
Wendy's HOME EConomics! Page on FB    @culinaryadventuristwendy on IG
Aunt Dee Dee's Kitchen Page on FB      
@auntdeedeeskitchen on IG
Be sure to visit (and share) my online stores:
Aunt Dee Dee's Kitchen my unique seasonings, kitchen doodads & more!
Rada Knives and Kitchen Tools  USA made budget-friendly cutlery (great for gifting)
Watkins 1868 Store. Did your mama and grandma buy from "the Watkins Man?" The best vanilla…

LINKS CAN ALSO BE FOUND ON SIDE MENU OF BLOG HOME PAGE.
Tex-Mexican Spaghetti
Don't we all love spaghetti? Some of us even like it for breakfast… hot or cold. Spaghetti is fun to create too, so we offer you this one with a southwestern twist. Serve as pasta with sauce, or stir it all together, top with cheese and serve as baked spaghetti. Either way, if you enjoy tacos and similar foods, you and your children will surely enjoy this! Serves: 4-6
Ingredients
2

tablespoons

vegetable oil

1

large onion

chopped

1

large green bell pepper

chopped

1

large red bell pepper

chopped

1 ½

lbs.

ground pork

or any ground meat

2

4-ounce

cans diced green chilies

undrained

2

15-ounce

cans fire roasted diced tomatoes

1

28-ounce

can crushed tomatoes

¼

cup

chili powder

2

tablespoons

cumin

3

tablespoons

oregano

4

teaspoons

garlic powder

2

teaspoons

onion powder

2

teaspoons

each salt and pepper

Several bay leaves

2-3

tablespoons

sugar

Garnishes: sour cream

sliced jalapeno and cilantro

1

12-ounce

box spaghetti

cooked

1

8-ounce

package shredded Mexican blend cheese
Instructions
Heat oil in heavy skillet over medium high heat. Cook onion and bell peppers until tender, about 4-5 minutes.

Add ground meat and cook just until barely done.

Stir in chilies, tomatoes and seasonings. Bring to a boil, then reduce heat and simmer for about 15 minutes.

Add sugar and taste to balance acidity of tomatoes.

Spoon over pasta and top with cheese. Offer sour cream, jalapenos and cilantro for garnish.