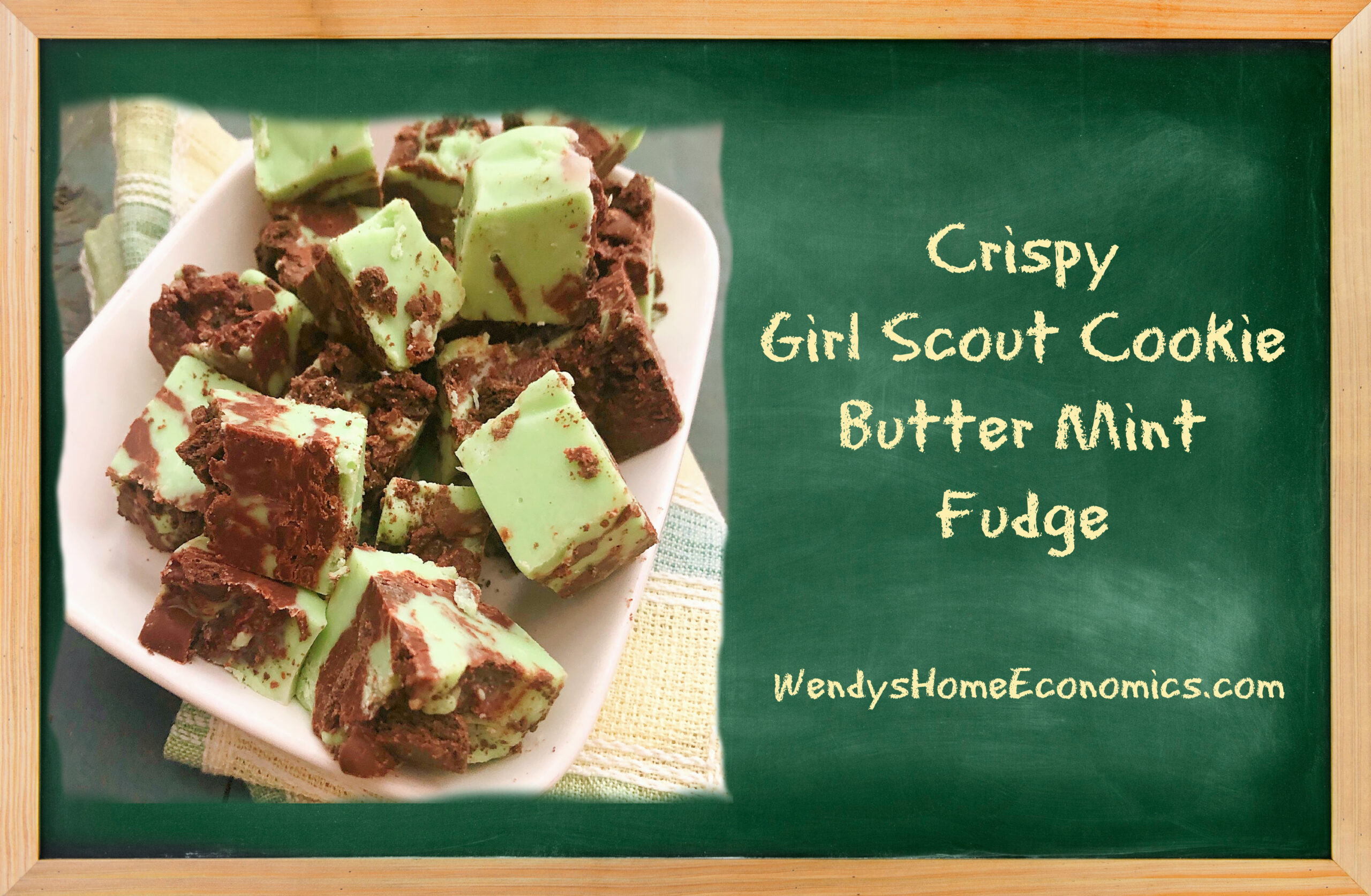 Who doesn't look forward each January to those "evil" little Girl Scout Cookies!  We all have our favorites… mine always being good old (frozen) chocolate thin mints!  I wonder how many gabillions of those things they have sold over the years?  Thin mints account for about 1/3 of all GS cookie sales each year and yet to be dethroned.  Last year, the GS sold 3,529,000 boxes of cookies! Sell dates in North Carolina are January 15th-March 5th.
There are 2 bakeries in the country that make them, and as with their other cookies, the 2 do have slight differences depending on the bakery!  
The first known record of Girl Scout Cookies made of chocolate mint appeared in 1939 and was called Cooky Mints. In 1951, they were called Chocolate Mints, and from 1959 – Thin Mints. Each year Girl Scouts generate over $900 million in revenue selling cookies.
I sold Girl Scout cookies myself… longgggg ago!  I suppose that was my first experience that has turned me into a serial entrepreneur! During the year, when your stash has run out, Keebler Grasshopper cookies are a pretty close substitute for a fix.  They work just fine in this recipe too, if you don't have any scout cookies.
This is a very simple recipe, and one young chefs in your house can make. But for the younger ones, they will need a bit of supervision when melting and using the hot chocolates.  Once made, you can freeze to enjoy when the notion strikes!  I like to flash freeze on a pan, then I can drop into a zippered bag or tightly covered container so they won't stick together in a clump and individual pieces can be taken out.
I hope you enjoy these as much as I do!
This recipe created for and published in Carolina Country Magazine January 2022
© (copyrighted) 
Propping/styling and photography  by
Wendy Perry Carolina Country Magazine Contributing Recipes Editor
Credentials @ LinkedIn
Disclosure:  I only recommend products here I use myself. I may receive a small commission from affiliate links on this or other posts on this web site at no additional costs to you.
CLICK HERE TO SUBSCRIBE TO MY TABLE SCRAPS NEWSLETTER!
Find me on social media:
Wendy's HOME EConomics! Page on FB    @culinaryadventuristwendy on IG
Aunt Dee Dee's Kitchen Page on FB      
@auntdeedeeskitchen on IG
Be sure to visit (and share) my online stores:
Aunt Dee Dee's Kitchen my unique seasonings, kitchen doodads & more!
Rada Knives and Kitchen Tools  USA made budget-friendly cutlery (great for gifting)
Watkins 1868 Store. Did your mama and grandma buy from "the Watkins Man?" The best vanilla…

LINKS CAN ALSO BE FOUND ON SIDE MENU OF BLOG HOME PAGE.
Crispy Girl Scout Cookie Butter Mint Fudge
Each January, we look forward to the appearance of our annual treats … Girl Scout cookies! We all have our favorites, but their biggest seller remains the thin mint. Set aside a few to make this crispy, fudgy treat. During off season, substitute thin mint "grasshopper" cookies from your grocery store.
Ingredients
1 ½

cups

semi-sweet chocolate chips

1 ½

cups

white chocolate chips

1

14-ounce can

condensed milk

6

tablespoons

butter

1 ½

teaspoons

mint extract

4-5

drops

green food coloring

12

thin mint cookies,

roughly chopped
Instructions
Heat chocolate chips in a microwave-safe bowl at 30-second intervals, stirring, until softened, about 1½ minutes. Stir in 3 tablespoons butter and ½ can condensed milk. Fold in cookies, saving about ½ cup for scattering on top.

Repeat with white chocolate chips. Mix in remaining condensed milk, 3 tablespoons butter, extract and food coloring. Stir until well combined.

Line an 8" x 8" dish with wax or parchment paper. Spoon dollops of chocolate and green chocolates throughout the dish. Swirl them together using a knife or skewer. Scatter with the reserved cookie crumbs and press lightly into fudge. Chill 2 hours and cut into bite-sized pieces.

Store refrigerated in covered container 2–3 weeks or in freezer up to 3 months.