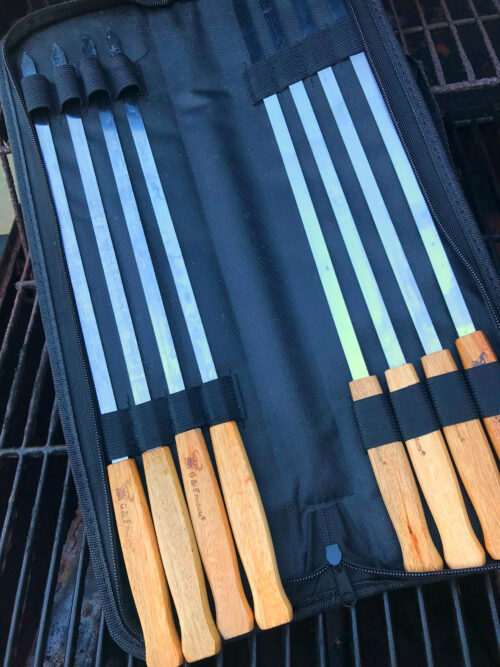 Sometimes I come across a new "thing" that makes like easier… or makes me wonder… "where has this been all my life?"
These skewers are one of those things! I have a drawer full of wooden toothpick skewers in every imaginable length… a damn mess is what they are! They sometimes will continue to have their function, and I will keep a few, but now that I have found these magnificent skewers, those damn toothpick things that need forethought to soak to keep from burning (yet still burn even after a 24 hour soak), are getting tossed into the yard sale pile!
I originally found these nice 1/2″ wide skewers on Amazon… but kept searching. Also saw on Home Depot site. My persistence paid off, and damn if I didn't find the exact same ones on Walmart… for less than $9… (while those on the 'Zon are 2-4 times as much for SAME THING)… plus FREE SHIPPING at Wally World!
People. Let me just tell you right now if you ever skewer meat, shrimp, scallops, veggies… you just must get yourself some of these right here! There are 8 skewers. The blades are 1/2″ wide so your food won't flop around or roll around, a real pain in the ass when turning on the grill! They are a great 17″ long with sturdy and easy to work with wooden handles! AND, they come in a really great heavy canvas zippered storage bag! When I bought mine, I didn't even see that part, so it was a bonus for me when they arrived!
Do you, like me, cuss when trying to turn your skewers… and the foods flip around, so part is as it should be, while other parts rolls over, so you have to manually turn those pieces? Grrrr!
As you can see, the blades on these wonderful skewers have width needed to keep foods in place. AND, they are nice and long so you can put the sturdy wooden handles over the edge of your grill to prevent from burning…. while keeping the food over the fire!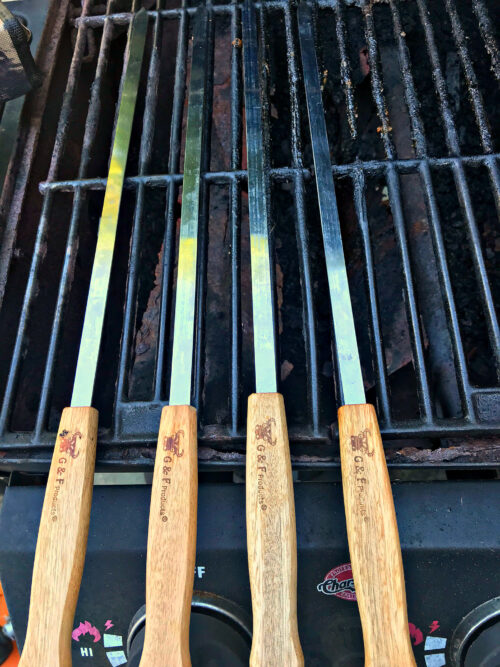 They are sturdy and dishwasher safe too. I have ordered a 2nd set for my happy place…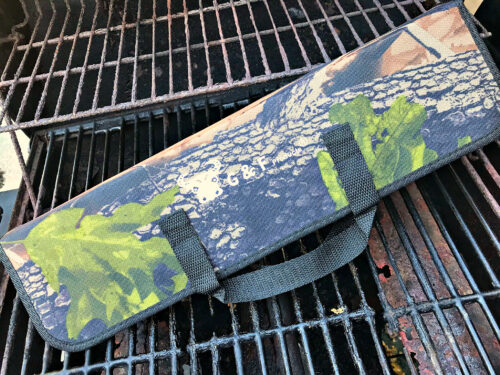 So my conclusion… if you grill kabobs, even "just now and then," do get yourself some of these skewers! You or your grillmaster will be glad you did. If you order now, you can get here in time for Father's Day… although grill'n mamas would love these too!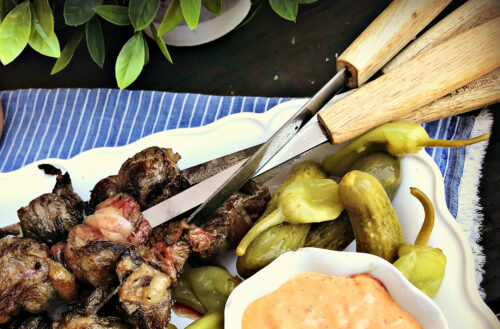 ---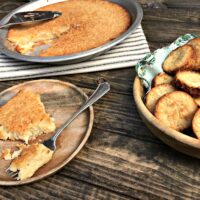 No need to make crust because this simple vintage coconut pie makes its own. Mama Perry's Coconut Pie makes great little pie bites too, for serving at gatherings so everybody can get a "bite of pie!"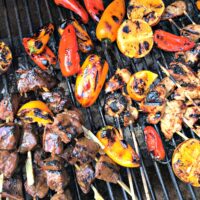 Fire up the grill and kabob it with these juicy citrus basted steak and chicken kabobs!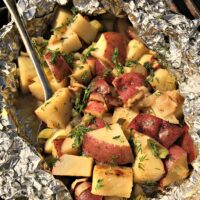 This Dilled Grilled German Potato Salad will be a "go to" side for your cookouts and gatherings. Make ahead and stack in fridge to throw on a hot grill… sensational side in only 15-20 minutes!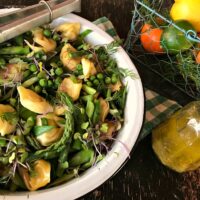 It's Asparagus time… and here is a simple way to put this bright-in-color-and-flavor salad on your spring table!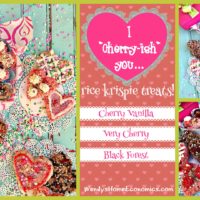 Published in Carolina Country Magazine ~ February 2018 I do love cherries! Any kind of cherries, but most especially, maraschino cherries. There's just something about those bright red sweet little nuggets that take me back to my childhood in an […]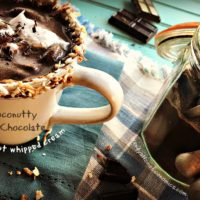 Make a batch of this decadent Coconutty Hot Chocolate mix to enjoy often — and share, too! Topped with a dollop of fluffy coconut whipped cream, this dairy-free delight is just what we all need at the end of a chilly winter day … pajamas not included.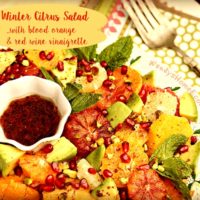 Published in Carolina Country Magazine… January 2018. As I sit here on this really cold day, watching stories from temps in the midwest United States colder than Antarctica with records being broken, this salad came to mind. I created […]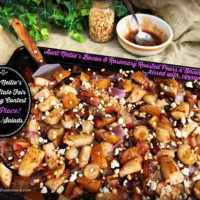 I love entering cooking contests. There's rarely a win with so much great competition out there, but it's fun coming up with ideas and getting in my kitchen to make what's in my head come to life. But… every now […]

The time has just about come for the annual "cooking of the cabbards" to fill the freezer! Like a squirrel stowing away acorns for the winter, I too, "get my cook'n on" once our local collards have had a good […]

Twisted Southern Thanksgiving Table Being the "throw cooker" that I am, those of you that know me know I'm gonna throw a twist into a meal or recipe, any chance I get. Well there's no reason Thanksgiving should be exempt […]
I'm a "throw cooker."  What does that mean?  Well, that means I throw stuff together to create good food and teach others how to do that too.  It's pretty simple and just not that hard to do.  Folks often ask […]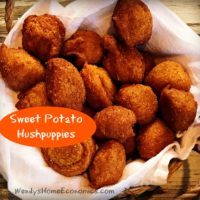 Crispy-on-the-outside and moist-in-the-middle, these hushpuppies featuring NC sweet potatoes are the perfect side dish for this clam chowder (or any bowl of your favorite soup). Great on a brunch table, too!
Next Page »