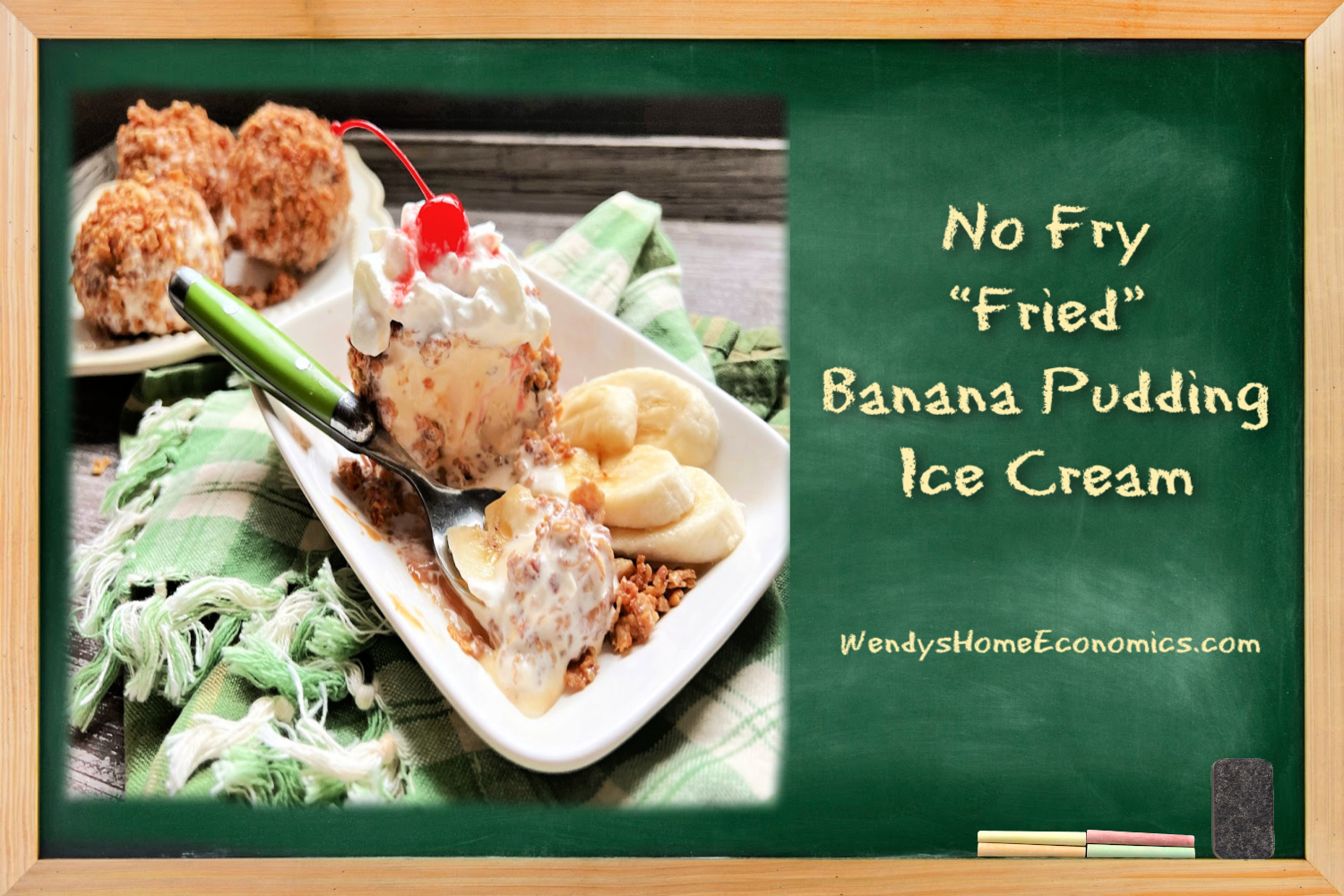 Who remembers Chi Chi's?  The brilliant folks who first introduced most of us to FRIED ICE CREAM?  Although far from authentic, Chi Chi's was the first experience of "Mexican Food" a lot of us had and remember. The history of this chain is rather interesting…
"Chi-Chi's served affordable Tex-Mex style food to the masses in warm and brightly lit atmospheres, with goblets of margaritas and all the chips and salsa you could eat. As with most industries, it's all timing and a heavy dollop of luck."  Continue reading more here.
What a treat it was to get their fried ice cream for dessert.  I don't recall any place since that has made a name for itself with that good stuff.  And I'm certainly not going to make that myself.  However, there are lots of copycat recipes available and were my inspiration for this version… "no fry" fried ice cream.  You might have to do a bit of searching for this cereal… it's hit or miss. But if you don't find it, just find something similar for the same crunchy "fried" coating.  You can use this recipe as a template to go in all sorts of directions and combinations.  This is also a fun (but messy) recipe to get the little ones to help with… so gather the goodies and make some!  And do come back and let me know what you think… especially if you do other combinations.  I'd love to see pictures here or on my FB page as well.
Makes the perfect dessert for my Tex-Mexican Spaghetti!
This recipe created for and published in Carolina Country Magazine February 2023.
Food propping/styling and photography © (copyrighted) by Wendy Perry.
Carolina Country Magazine Contributing Recipes Editor

Disclosure:  I only use and recommend products here I use myself. I may receive a small commission from affiliate links on this or other posts on this web site at no additional costs to you.

CLICK HERE TO SUBSCRIBE TO MY TABLE SCRAPS E-ZINE NEWSLETTER!

Find me on social media:
Wendy's HOME Economics! Page on FB    @culinaryadventuristwendy on IG
Aunt Dee Dee's Kitchen Page on FB            @auntdeedeeskitchen on IG
Credentials @ LinkedIn

Be sure to visit my online stores:
Aunt Dee Dee's Kitchen for my unique seasonings, dried goods, pickles, jams, preserves, kitchen linens and more! New goodies arriving in 2023.
And for the best budget-friendly MADE IN THE USA by folks like you and me, my Rada Knives and Kitchen Tools online store.
And my Watkins 1868 Store. Did your mama and grandma buy from "the Watkins Man?" The best vanilla…
THESE LINKS CAN ALSO BE FOUND ON SIDE MENU OF MY BLOG HOME PAGE.
No Fry "Fried" Banana Pudding Ice Cream
Remember when Chi-Chi's introduced us to fried ice cream long ago. Simply scrumptious. We created our own version with a twist… no frying fried ice cream! The crispy cereal is crunchy like fried without all that… and a banana pudding version on a puddle of dulce de leche… just because! Makes 8
Ingredients
1

14-ounce

can condensed milk

*see note for alternative

½

gallon

vanilla ice cream

½

cup

butter

1

tablespoon

sugar

8

cups

banana nut crunch cereal

4

bananas

whipped cream

cherries with stems
Instructions
To make dulce de leche:
Remove label from milk. Submerse in a pot of water making sure there is 2" of water above top. Cover, bring to a boil then reduce to a simmer for 2-3 hours making sure to keep water at this level. Remove from water and cool completely before opening can.
Crock pot method: (I use mini crock pot)
Submerse can of milk in water with a little extra. Cover and cook on low for 8 hours. Let cool before opening.
Ice Cream Balls:
Using scoop, make balls of ice cream and put into muffin tin lined with cupcake papers. Freeze until hard.

Crush cereal in zippered bag. Melt butter with sugar over medium heat. Add cereal and toss to coat. Toast while stirring for about 6 minutes. Remove to a bowl to cool.

Place ice cream balls into bowl of cereal and press onto balls. (Gloves help keep cream from melting as fast from heat on your hands when coating.) Keep frozen until ready to eat.

Smear plate with dulce de leche and top with coated ice cream ball, banana slices, a dollop of whipped cream and a cherry!

*Or, use prepared caramel ice cream topping instead of the dulce de leche.
Notes
Dulce de leche will keep refrigerated for a couple of weeks, if it lasts that long! Do several cans at the time and put into ½ pint jars for gifting.