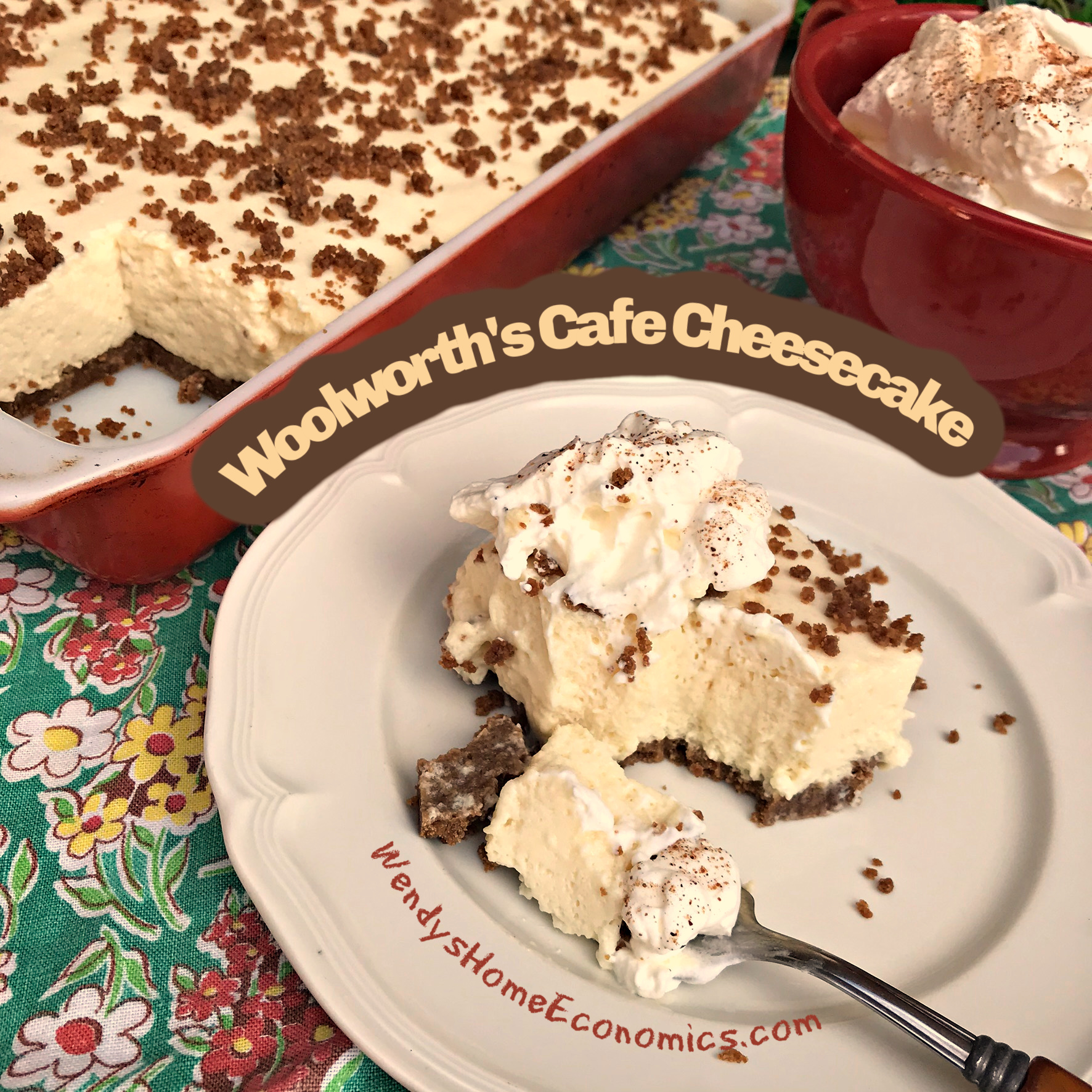 Published in Carolina Country Magazine January 2019
I'm not sure how far and wide Woolworth's stores were "back in the day," but I do have fond memories of the one in Raleigh as a little girl. Oh my gosh, that place had EVERYthing.  A little child's wonderland.  It would always be SO hard trying to choose a toy when we would go there… just too much to ask a small child to do!  LOL
Kiddos now would snicker at those things… but for us, there were a million games, pick up sticks, jacks, paddle balls and so MANY things that were so fun… and interactive so we could play with others… oh to go back to then.  And even though they were one of my favorite things, I did learn not keep choosing paddle balls since mama would put in the "paddle drawer" in the kitchen when the balls came off and use them to spank my sometimes rebellious behind… which some would now consider child abuse.  However, I beg to differ and deserved every single pop on the butt I got… I even painted one of them pink with fingernail polish and can see that thing laying in the drawer now like it was yesterday.
Periodically, me and mama and my grandma, Ma Hocutt, would head up to Raleigh, which back then seemed so far away.  It was a planned event I'd look forward to down the 2 lane road.
"WHEN were we going to Raleigh again?"
Now days, our little Zebulon is practically a suburb of Raleigh.
We would "do" downtown Raleigh… then usually spin by Cameron Village because no trip to Raleigh shopping was complete without a visit to Boylan-Pierce.  I loved going down to that bargain basement… by the little water thingy where I'd get a coin to toss in… and was always fascinated by their money tubes… I don't ever remember anywhere but there where they would take your money, put in a tube to zip away to some place in the basement where they'd make change and send back in a tube… I even remember that tube channel thing going thru that stepped area… whirling by overhead!
Do you remember that?
Daddy was young in his banking career and didn't have much money, and mama stayed at home to look after me. So my grandma would take me and mama shopping… we would always go to the Mother-Daughter Store in downtown Raleigh and come home with a few matching outfits… seemed to be a thing back then.  Then, we'd go to Brittan's Shoe Store for some spiffy new shoes… usually shiny patent leather!   I can remember like yesterday putting my foot into that chrome measuring thing to get properly fitted… the fitter would say "stand up please," and slide parts and pieces of that thing to size my foot…  then, the man (usually) would disappear, only to come out toting a tall stack of shoe boxes to try on… with my foot up on that shoe foot stool thingy.
Mama would always make sure to bring some "Sunday socks" in her pocketbook  … anklets usually with a little lace around them, to put on when fitting shoes. I'd prance around in the shoes, and mama and Ma Hocutt would stick their fingers in the shoe, and pinch the toes… making sure when I said "yes, they fit" (because I was really all DONE with this annoying part of our day) they really did fit!  Unlike now days when we go places where nary a shoe person is in sight and we're on our own.
Funny thing… years… decades later, someone in our family ended up caring for old Ms. Brittan my memories of her was that she was very.very.old.  But most entertaining!  She would come to my grandma's house with this family member but seems like she may have had some cognitive issues by that time.
So… back to our Raleigh adventures!
I remember these stores being down at the end of Fayetteville Street towards the capitol building… right near the Ambassador Theater where we would sometimes go as a family.
We would mosey down Fayetteville Street to Hudson Belk's, where we would do more clothes shopping.  I hated it, because as a little girl, I was chubby. And remember so vividly mama asking "where is the CHUBBY department!"  Even way back then, as a little country girl, the stigma of being "chubby" was so embarrassing.  But off to the "Chubby Department" we would go to find clothes for fat little me.  It was only fitting we'd end our Belk's shopping by eating!
Up in the Capitol Room.
Every now and then we'd stroll across the street to the "elegant" S&W Cafeteria.  My memories of there was it was kinda uppity… fancy smancy… felt like what I imagined eating in New York City to be like!
But back to the Capitol Room. Oh did they have good food.  Up at the end of that escalator ride!  As anticipation built to that long hallway leading to food. And a cafeteria line… with so many choices… a chubby girl's dream!  After the humiliation of chubby shopping, why not be comforted by so.much.food!
I loved that there was a table with pickles and deviled eggs and other condiments to add to our plates. I've always loved a good condiment and have a condiment fridge for them all. My daddy did love condiments too… so I got that honest. Even as a little girl, I did love a condiment!
I guess places like this ignited the young culinarian in me that has lasted a lifetime.
But we rarely got dessert there.  Why?
WOOLWORTH'S was up the street…
On the way out of Belk's, we would go by that little nut and candy area where they had nuts in a box being warmed by a light bulb.  ha! ha!  We never left there without a little bag of warm salty cashews… and mama had to have her maple nut goodies.  I always put some of those in my candy jar at Christmas… in memory of her!
But even with those things, we would nearly always end up back at Woolworth's, sitting at their little cafe counter, feet dangling from a counter stool…. spinning around in my new patent leather shoes… eating their fluffy, slightly lemony cheesecake. I remember those ladies who waited on us… with those little paper waitress thingys on their heads.  Memories of ladies like Flo on that TV show.
That stuff was sooooo good.  A chubby girl's delight!
A couple of years ago when I was putting my spaghetti sauce recipe on paper for Carolina Country, I was trying to come up with a tasty dessert item for that month's recipes.  This memory popped up and seemed like a perfect light and fluffy one for the heavy spaghetti… and hey, cheesecake and spaghetti…. isn't that a great pairing?
So I stayed true to the original recipe found online but did just a little tweaking and made a gingersnap crust.   Y'all. It works so perfectly with the hint of lemon cheesecake. And oh, added a dollop (y'all know by now that's my fave culinary word!) of egg nog whipped cream on top. And is so easy to make… a great dessert for a bunch of folks too.
(Note:  Enjoy these Parmesan and Green Onion Cornbread Crisps with my spaghetti too… instead of the usual garlic bread!)
So… I hope you have enjoyed reminiscing with me a bit on this childhood memory and also hope you will share yours in comment below. Or come over and add to post on my facebook community!
This recipe created for and published in Carolina Country Magazine January 2019.
Food propping/styling and photography © (copyrighted) by Wendy Perry.
Carolina Country Magazine Contributing Recipes Editor
Disclosure:  I only use and recommend products here I use myself. I may receive a small commission from affiliate links on this or other posts on this web site at no additional costs to you.
CLICK HERE TO SUBSCRIBE TO MY TABLE SCRAPS E-ZINE NEWSLETTER!
Find me on social media:
Wendy's HOME Economics! Page on FB    @culinaryadventuristwendy on IG
Aunt Dee Dee's Kitchen Page on FB            @auntdeedeeskitchen on IG
Credentials @ LinkedIn
Be sure to visit my online stores:
Aunt Dee Dee's Kitchen for my seasonings, dried goods, pickles, jams, preserves, kitchen linens and more! Lots of new goodies in 2022.
And for the best budget-friendly MADE IN THE USA by folks like you and me, my Rada Knives and Kitchen Tools online store.
THESE LINKS CAN ALSO BE FOUND ON SIDE MENU OF MY BLOG HOME PAGE.
Woolworth's Café Cheesecake With Gingersnap Crust
Ingredients
Crust
1

pound

gingersnaps,

crumbled

¾

cup

powdered sugar

1

stick

butter,

melted
Filling
1

3 oz. box

lemon gelatin

1

cup

boiling water

1

8 ounce

cream cheese,

softened

1

cup

granulated sugar

4

teaspoons

vanilla extract

1

can

evaporated milk,

well chilled
Egg Nog Whipped Cream
1

pint

heavy whipping cream

¼

cup

egg nog
Instructions
Combine gingersnaps and powdered sugar. Add melted butter and mix together using fingers until butter is incorporated. Cover the bottom of a 9" x 13" pan with crust, reserving ¾ cup for topping.

Dissolve gelatin in boiling water. Cool to room temperature just until slightly thickened, making sure it does not fully congeal.

Using mixer, cream together cheese, sugar and vanilla for about 3 minutes.

In cold mixing bowl using a chilled wire whisk attachment, whip milk until peaks form. Add gelatin and mix for about 30 seconds to incorporate. Blend in cheese mixture.

Pour over crust and scatter with reserved crumbs. Refrigerate overnight.

For egg nog whipped cream: Whip cream and egg nog together until stiff peaks form. Serve on this or other desserts during the holiday season!
Notes
If it's not egg nog time of year... just enjoy with whipped cream.