Recipe published in Carolina Country Magazine ~ October 2017
Sometimes when I create a recipe, it just must have that little "something" to go alongside to make it complete… and that's how these Sweet Potato Hushpuppies came to be. Back in fall of 2017, my Creamy Fall Clam Chowder was created for Carolina Country Magazine. And we all know a good chowder calls for a good hushpup. This recipe is a bit different than your traditional one… a really crispy outside but with more of a creamy "inside." So if you're expecting the usual grainy cornmeal texture, this may not be the recipe for you… but I do invite you to give it a go.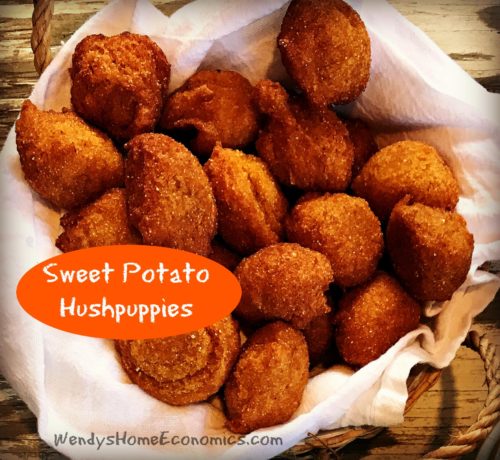 If you make a batch, come on over to my facebook community and find this post and add your comments!
Sweet Potato Hushpuppies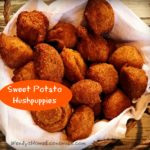 These crispy-on-the-outside and moist-in-the-middle hushpuppies featuring NC sweet potatoes are the perfect side dish for our clam chowder (or any bowl of your favorite soup). Great on a brunch table, too!
1 1/4 cup hushpuppy mix
1/2 cup club soda
1/2 cup cooked mashed sweet potato
1/2 teaspoon cinnamon
2 teaspoons sugar
pinch of salt
peanut oil for frying
Combine all the ingredients except oil and mix well. Let sit 15 minutes.
Heat oil to 350 degrees.
Using a teaspoon, drop hushpuppy batter into the oil. Fry about 3–4 minutes until golden brown. Remove with slotted spoon and drain on paper towels.