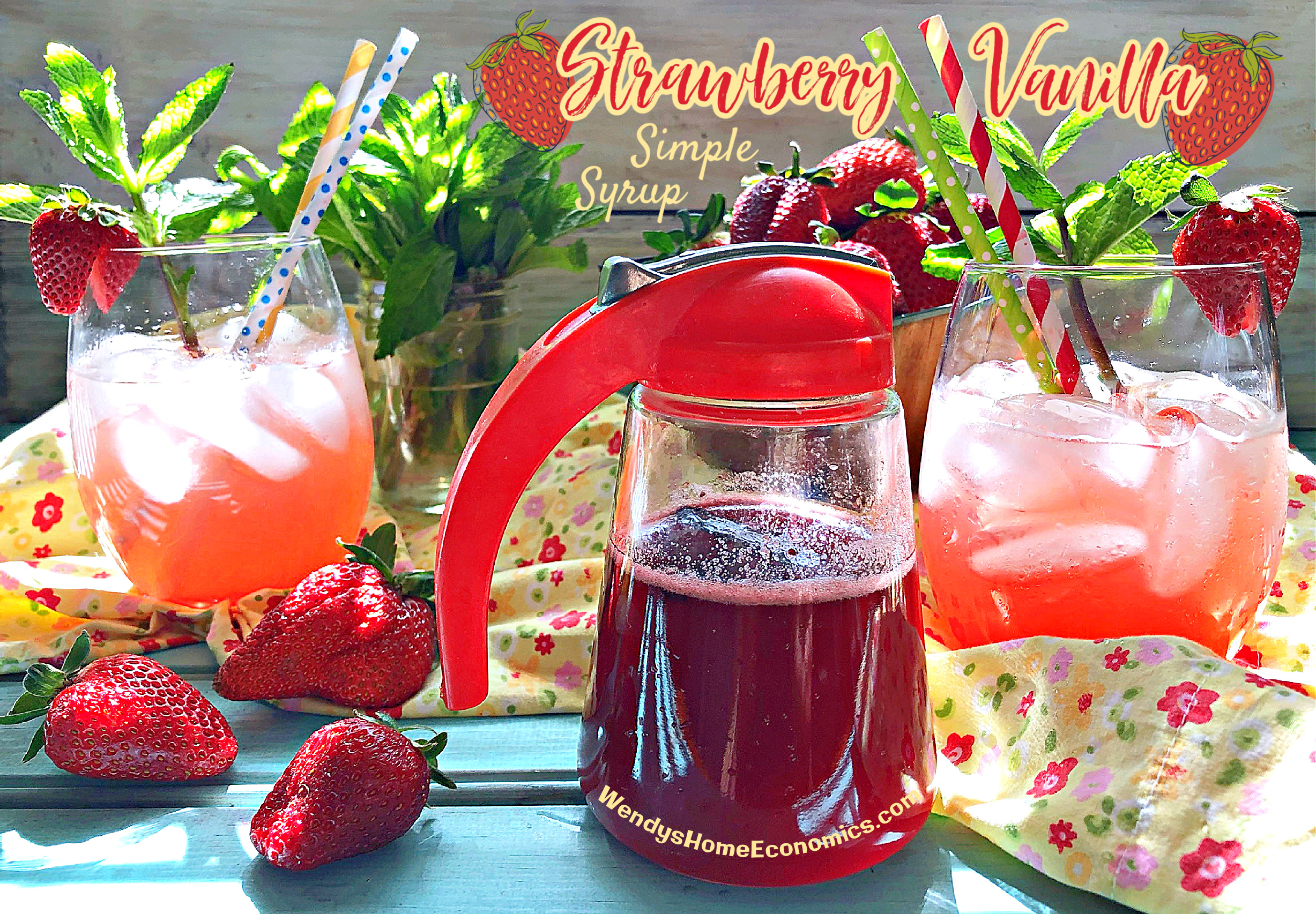 Oh spring!  As I write this, I hear birds churping outside my open window… while a little pollen floats in. 
I love this time of year, when all the drabness of winter is suddenly bright green!  Sprouts on trees and bushes… those birds… farmers' markets aflutter with new produce showing up each week… and strawberries!
Let us count the ways to enjoy them.  Over time, I have shared a few recipes and have a folder full of ideas I'll get to one of these days.  If you missed it before, be sure to make this Browned Butter Orange-Scented Strawberry Chess Pie!! 
That's a mouthful for a simple pie. When I started writing and creating recipes for Carolina Country Magazine several years ago, this was my very first recipe.  A good ole chess pie is hard to beat.  And chess pies are very simple to make.  Don't let the big ole name of this recipe scare you away. You can throw it together in a flash, and you'll end up with what may be the best strawberry pie you've ever had!
Last year about this time, I did a cannoli remake using Krispy Kreme doughnuts… and fresh sweet locally grown strawberries.  My guinea pigs really loved my Krispy Kreme Cannoli Strawberry Shortcakes! I think you might as well.
Wanting to come up with some beverage ideas, I got in my kitchen and made up a bunch of fruit syrups (others to come soon).  This is the one I chose for this year's strawberry goodie for Carolina Country. 
Simple syrups are very easy to make and keep a good while in the fridge… and can be used in lots of ways.  Added to tea or lemonade… evening cocktails to enjoy on the porch… drizzled over biscuits, pancakes or waffles!  I enjoy sparkly things and this is a perfect touch to spritzers and sangria too. Just let you imagination run with this one.
I hope you will stir up some… and don't scrimp on the vanilla bean! Yes, they are expensive, BUT, the rich subtle flavor they impart is well worth the splurge. 
Happy Spring y'all…
This recipe created for and published in Carolina Country Magazine April 2021
Food propping/styling and photography © (copyrighted) by Wendy Perry.
Carolina Country Magazine Contributing Recipes Editor
Disclosure:  I only use and recommend products here I use myself. I may receive a small commission from affiliate links on this or other posts on this web site at no additional costs to you.
CLICK HERE TO SUBSCRIBE TO MY TABLE SCRAPS E-ZINE NEWSLETTER!
Find me on social media:
HomeEconomicsInAuntDeeDeesKitchen on FB
Wendy's HOME Economics! Page on FB    @culinaryadventuristwendy on IG
Aunt Dee Dee's Kitchen Page on FB            @auntdeedeeskitchen on IG
Credentials @ LinkedIn
Be sure to visit my online stores:
Aunt Dee Dee's Kitchen for my seasonings, dried goods, pickles, jams, preserves, kitchen linens and more! Lots of new goodies in 2022.
And for the best budget-friendly MADE IN THE USA by folks like you and me, my Rada Knives and Kitchen Tools online store.
THESE LINKS CAN ALSO BE FOUND ON SIDE MENU OF MY BLOG HOME PAGE.
Strawberry Vanilla Simple Syrup
Simple syrups are just that — simple to make. But you can use them in so many ways. Visit a local farm, pick some fresh strawberries and prep this syrup. I also subbed local honey for part of the sugar to make our syrup sing with flavor!
Ingredients
2

pounds

fresh strawberries

¾

cup

sugar

¾

cup

honey

1 ½

cups

water

1

vanilla bean, split

fresh mint for garnish, optional
Instructions
Set aside several strawberries for garnish.

Cap remaining berries and cut in half into saucepan. Add sugar, honey and water. Bring to a rolling boil, then reduce to a slow boil for about 30 minutes until reduced and starting to thicken.

Pour hot syrup through thin meshed strainer into jar with scraped vanilla bean.* Chill several hours or overnight.

Syrup will keep up to 2 months in refrigerator.

To make spritzers, add 2 tablespoons of syrup to 1 cup plain or flavored seltzer. Add a splash of lemonade, wine or rum — use your imagination for other fun combinations. You can also muddle fresh mint in your glass before making.
Notes
*Do not mash berries while straining — syrup will be cloudy. Discard the berry pulp, or refrigerate and use in yogurt, oatmeal or smoothies. Tasty on toast too!