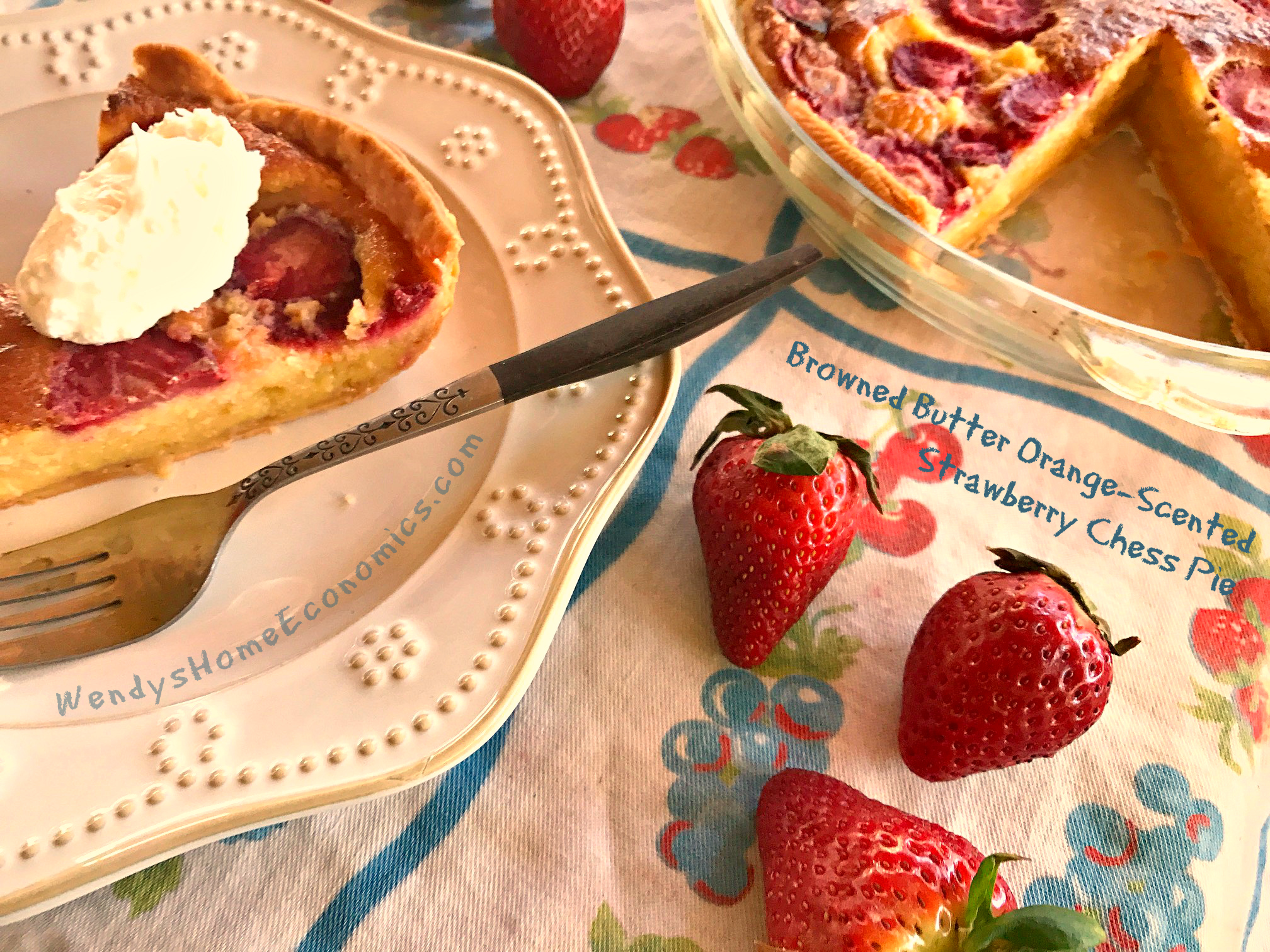 It's been a spell since I dropped by (remember, I'm the world's slowest blogger!) but I have so many new adventures and easy DEElish recipes to share, so  I'm just going to have to do something about that.  Since our last visit, I have been doing a little writing and recipe creation for Carolina Country Magazine. This fun monthly publication goes out to all members of electric CoOps across North Carolina. Between their magazine and web page, there is a really b.i.g. number of eyeballs (well, pairs of them I suppose) that see it each month…. over 1.5 million!  That is a l.o.t. of people!  For their April travel issue, I wrote about good places to eat in each of our 3 North Carolina regions and shared a recipe from each of them.  They were…
Ed's in Goldsboro who shared a fresh Strawberry Salsa served on fish tacos! 
Everything Under The Bun in Asheboro who shared their Banana Pudding Cake! (OMG!) 
Old Hampton Store in Linville who shared one of their many cornbread contest winning recipes!  
I won't go into all the fun and tasty details here but just click over and read about them if you'd like… all great places to visit!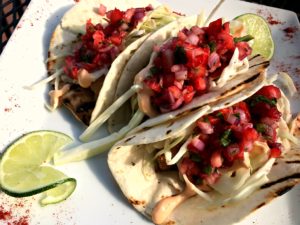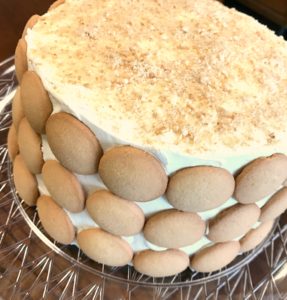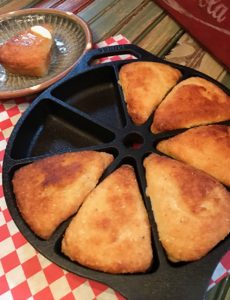 So, back to Carolina Country!
The magazine printed my Snow Cream recipe years ago and recently invited me to create recipes for the May (and upcoming) issue. Since the issue is sent out smack dab in the middle of strawberry season, it was only fitting I do something with juicy sweet North Carolina berries.   Those that have been around here a while know I feature goodies from local farms whenever possible and I love doing new twists on old southern favorites. This recipe fits that to a tee and I hope you will try it and let me know what you think… the good, the bad and the ugly!  Just come on back to this post after you do and add a "comment" for others to see.
Now run along and visit one of your local strawberry farmers to get some fresh berries for this pie and just to nibble on too.  And if you are a CoOp member in North Carolina, be sure to find me in your monthly magazine. And if so inclined and you like what you see from me, it'll be ok with me if you drop them a note to let them know how fabulous you think I am and what took them so long to have some Wendy recipes!  (Hee! Hee!) 
This recipe created for and published in Carolina Country Magazine May 2017
Food propping/styling and photography © (copyrighted) by Wendy Perry.
Carolina Country Magazine Contributing Recipes Editor
Disclosure:  I only use and recommend products here I use myself. I may receive a small commission from affiliate links on this or other posts on this web site at no additional costs to you.
CLICK HERE TO SUBSCRIBE TO MY TABLE SCRAPS E-ZINE NEWSLETTER!
Find me on social media:
HomeEconomicsInAuntDeeDeesKitchen on FB
Wendy's HOME Economics! Page on FB    @culinaryadventuristwendy on IG
Aunt Dee Dee's Kitchen Page on FB            @auntdeedeeskitchen on IG
Credentials @ LinkedIn
Be sure to visit my online stores:
Aunt Dee Dee's Kitchen for my seasonings, dried goods, pickles, jams, preserves, kitchen linens and more! Lots of new goodies in 2022.
And for the best budget-friendly MADE IN THE USA by folks like you and me, my Rada Knives and Kitchen Tools online store.
THESE LINKS CAN ALSO BE FOUND ON SIDE MENU OF MY BLOG HOME PAGE.
Orange-Scented Browned Butter & Buttermilk Strawberry Chess Pie
We do love our chess pies here in the south and have our favorite recipes, oftentimes passed down from our mothers and grandmothers. It's hard to improve on tradition, but I surely tried… by adding browned butter AND strawberries… and just a hint of orange too! I cut back on the sugar just a bit. This classic pie is so easy to make and is a fun one to get aspiring little chefs in the kitchen to help you with.
Ingredients
Crust:
1

refrigerated pie crust,

room temp.

2

tablespoons

sugar

1

tablespoon

orange zest
Filling:
1

stick butter

1½

cups

sugar

1

tablespoon

corn meal

pinch salt

½

cup

buttermilk

3

tablespoons

freshly squeezed orange juice

3

large eggs,

lightly beaten with fork

about 1½ cups sliced strawberries,

about 1/2" thick slices

whipped cream,

optional
Instructions
Preheat oven to 425.

Place pie crust into 9" pie dish pressing sides to adhere to dish. Prick several times with a fork. With fingers, mix 2 tablespoons sugar with the orange zest. Scatter over bottom of the pie crust and gently push into the dough. Bake for 5 minutes and remove from oven. Reduce heat to 350.
Browned Butter: Heat butter over medium heat in a heavy bottomed skillet or saucepan, whisking and watching closely as it melts. Continue heating for about 6-7 minutes until butter smells toasty and has turned golden brown. Remove from heat and set aside.
Combine 1 ½ cups sugar with the corn meal and salt. Stir together the browned butter, buttermilk and juice. Add this wet mixture to the sugar mixture and fold to combine. Stir in the eggs.

Scatter the pie crust with sliced strawberries. Gently ladle egg mixture over the berries. Bake about 50-60 minutes, until filling is set. Chill. Serve as is or with a dollop of whipped cream!
Notes
If edge of crust is getting too brown, shield edges or tent pie with foil.