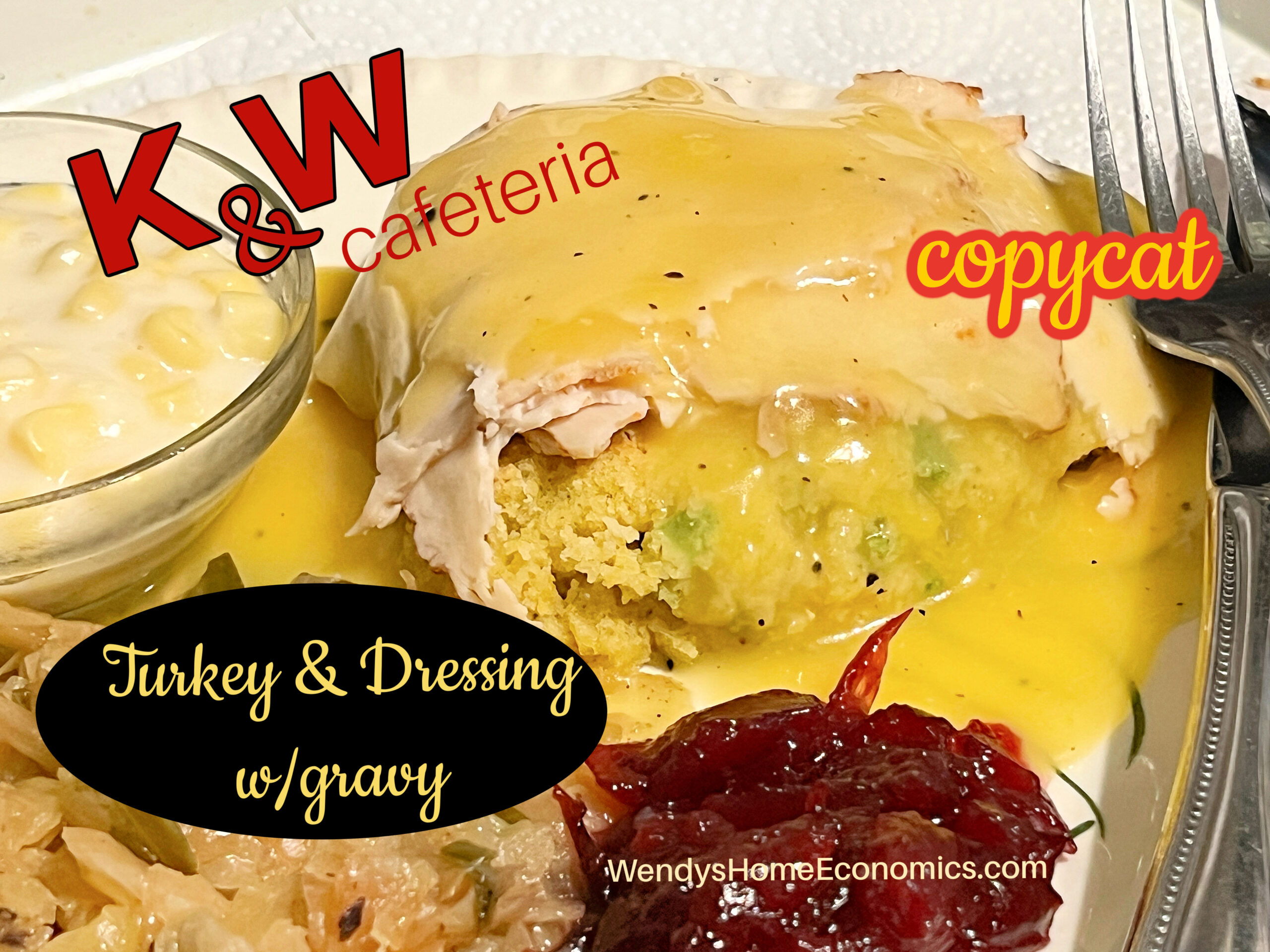 Who doesn't love a good cafeteria?  I sure do.
When I was growing up, my Ma Hocutt would take me and mama "to town," which meant we were going way up to Raleigh for the day to shop. We'd go to places like the Mother-Daughter Store (so we could dress alike), Brittan's and Butlers Shoes for new patent leathers, Lerners, and Diana Shops in downtown Raleigh.  Then, we'd mosey on over to Boylan Pierce in Cameron Village, where I loved gazing down into the little goldfish pool by  the stairs.  I'd get a few pennies to throw in and make wishes!  And oh, do you remember their money shoot where they'd zoom your payment to some room downstairs and it would zoom back with your change in it?
Daddy was young in his career and mama stayed at home, money was little to none, so Ma Hocutt kept us dressed in the finest.  Back then, that was a "special" trip. Now, we're there in 15-20 minutes via the East Wake Audubon! 
I was a "foodie" even then, before my sister even came along when I was 10.  
Our trips to town would always mean lunch at a cafeteria! (And usually at some point, a sit at the bar in Woolworth's for a piece of their fluffy cheesecake.) Either The Capital Room on the top floor of Hudson Belk's (downtown) or at the S&W Cafeteria across the street.  Pushing my tray down that line looking at all those delicious choices was mesmerizing!  I loved them both, but was especially fond of The Capital room since out in the dining room, they had a table of "extras" that were free… things like watermelon rind pickles, deviled eggs, pickles, relishes and more!  I mean come on, what's not to love about all THAT?
Pre-covid, here around my area of North Carolina, there were K&W Cafeterias all about.  Sadly, many of them suttered up during that time and never came back.  Another favorite cafeteria style place, Golden Corral, did the same, although a few of both still exist and came back. 
These have always been the perfect places to drop by when you're not sure what you want, and everybody wants something different.  My personal favorites there are a seven layer salad (where I first became acquainted with them), their fried chicken with some sort of beer battered type "crust" I've yet to master, baked spaghetti of course (with the "darkest piece of garlic bread please")… and their turkey and dressing!  Unlike anywhere else, their "mushy" textured dressing is just the best! That was a favorite of Ma Hocutt, mama and my sister Tiana… as I got older and she would come along too. Sis would get their yummy corn and mac and cheese (carbpolooza!) with jello. (ugh!) 
For a long time, I tried to decipher it, sometimes bringing some home to dissect to try and crack their dressing "code."  After doing the same with various friends while eating there.  A year or so ago, I decided to hunker down and get to the bottom of this conundrum. And finally getting it here on my blog.
I'm usually pretty good at undoing a dish to recreate. Other than the mushy texture (cornbread dressing), there was just something in their dressing I couldn't quite put my finger on!  Once I was told "it," I felt like a dumbass for not realizing it.  But after asking friends on facebook what they think this "secret" ingredient is, not one of them guessed it either!  THAT is the sign of an ingredient, added in just the right amount, to not easily be detected or distinct but make the dish unique and loved.
So after going to an area K&W and eating turkey and dressing last year… and getting another order to bring home to figure this thing out, I also called there.  I asked the gal who answered the phone if they share recipes, specifically their turkey dressing.  She asked her manager who must have been there beside her because I could hear him say "no, we don't share our recipes."   (The thought crossed my mind to get a job there long enough to get a this recipe!) So she and I chatted briefly, and in that brief moment in time, she revealed what I was looking for without even realizing it!  She said…
"well if i knew what the recipe was, I'd give it to you.  I've helped make and, and I do know it has….
D.R.U.M.R.O.L.L.
GREEN PEPPER in it!"
OMG! 
That recognizable, yet unrecognizable ingredient was given to me so innocently…  and little did she know, but this K&W Angel had just unlocked the secret I'd been trying unravel for years.  Isn't it funny how none of us who conversated about this realized this?
THAT WAS IT!  Once I knew this, I could actually see the tiny minced bits of the green pepper IN the dressing… just so tiny I'd never figured out before and thought it was parsley… and laughed at myself, a recipe creator by profession, missing this simple little thing that makes ALL the difference! …that was right there in front of me!
As you'll see down in the recipe, I personally don't like turkey and use chicken instead at home.  Sometimes I use some deboned rotisserie chicken and sometimes, thinly sliced buffalo chicken from the grocery deli.  It's great alongside or stuffed into pork chops too.  I'm tinkering with a stuffed mushroom recipe with this too.  Stay tuned!
So there you go… all you facebook friends who were bumfuzzled too!  Now don't go back and spill our secret in the post… I want others to come here and discover for themselves!  So… will you be making some of this?  Or adding to your dressing recipe now?
Do tell!  And SHARE please. 
CLICK HERE TO SUBSCRIBE TO MY TABLE SCRAPS NEWSLETTER!
Find me on social media:
Wendy's HOME EConomics! Page on FB    @culinaryadventuristwendy on IG
Aunt Dee Dee's Kitchen Page on FB      
@auntdeedeeskitchen on IG
Be sure to visit (and share) my online stores:
Aunt Dee Dee's Kitchen …my unique seasonings (including salt-free), kitchen doodads & more!
Rada Knives and Kitchen Tools  USA made budget-friendly cutlery (great for gifting)
Watkins 1868 Store. Did your mama and grandma buy from "the Watkins Man?" The best vanilla…
Credentials @ LinkedIn
Disclosure:  I only recommend products here I use myself. I may receive a small commission from affiliate links on this or other posts on this web site at no additional costs to you.
K&W Cafeteria Turkey Dressing & Gravy Recipe (copycat)
This recipe is pretty darn close to what we've enjoyed all our lives at K&W Cafeterias!
Ingredients
Dressing:
1

8.5 ounce

Jiffy corn muffin mix

1

large

egg

⅓

cup

milk or half and half

¾

cup

water

½

cup

finely diced green bell pepper

½

cup

finely diced sweet onion

½

cup

finely diced celery

1

teaspoon

poultry seasoning

3

tablespoons

butter
Gravy:
1

can

Low Sodium Campbell's Cream of Chicken (or Celery) Soup

1 can

water or chicken broth
Instructions
Combine all dressing ingredients except butter. Pour into prepared 7"x 9" baking pan. Dot with butter and bake about 18-20 minutes. until just dried and "set" on top. (If you cook too long, the dressing will be a drier consistency.) Turn oven off and let sit inside for 5 minutes. Remove and let stand 5-10 minutes before dishing out.
GRAVY
Heat the soup and water/broth. Spoon over turkey and dressing.
Notes
For the gravy, I have tried store brands of soups but don't like any of those for this recipe. I only use Campbell's. The others just don't taste or look the same.  I don't like using a lot of processed foods, but make an exception for this copycat.
For the turkey... You will need about 4 ounces of this per serving. I'm not a fan of turkey, so I use chicken instead.  I sometimes will use deboned rotisserie chicken or I get some thinly sliced chicken (usually buffalo) at the grocery deli.  Just use whatever suits your fancy.  
This makes a great side dish for pork chops and can also be used as a stuffing for them.
If you have seniors in your life that can't cook anymore, they may love this. It's easy to make and package into single services for them to heat and eat from the freezer!