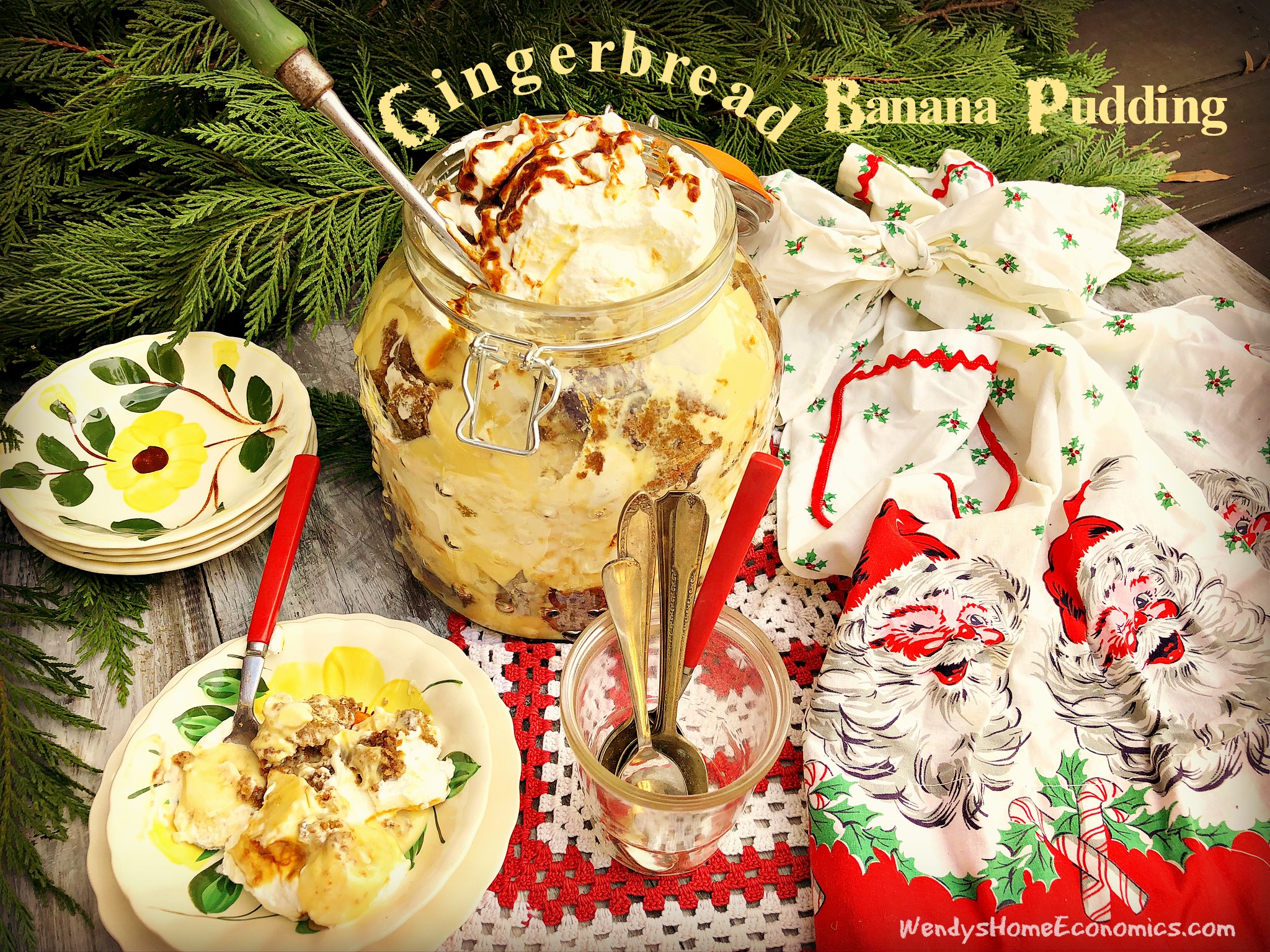 Published in Carolina Country Magazine  December 2019
Who doesn't love banana pudding?  Or gingerbread?  Well I thought it was time to share this goodie my catering clients have enjoyed for years… Gingerbread Banana Pudding!
This is such a fun dessert to offer at your Christmas gatherings… or anytime you have a crowd to feed.  All parts n'pieces can be done ahead of time to assemble just before your company rings the doorbell. You can find large hinged jars for a few dollars at your local thrift store… or just put in a glass trifle dish or small punch bowl. Just be sure to put it in a serving dish where folks can see all the delicious layers inside! 
Also included in this issue to round out a workfree party for you, this simple pork dish glazed with Peggy Rose's Pepper Jelly…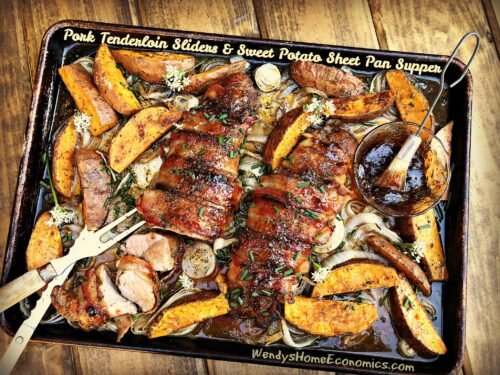 and this sparkly punch!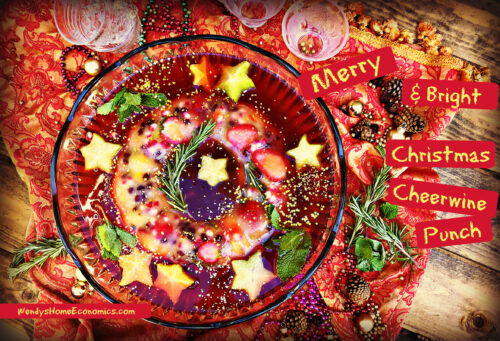 Sit out with other self-serve goodies so you, the host/hostess, can enjoy your party too!  Make your table festive with what makes your heart happy…. like I did here with my Ma Hocutt's Christmas apron… one of many she had!
Run outside and snip some (free) greenery… turn on your Christmas tunes, and have FUN!
MERRY CHRISTMAS Y'ALL…
Be sure to join the festivities at my facebook community too!!
Gingerbread Banana Pudding with Molasses Whipped Cream
This southern favorite with a seasonal twist feeds quite a few folks, can be made ahead, and guests can self-serve. Find a fun, hinged, wide-mouth jar to make it in and wow your company!
Ingredients
Gingerbread:
3

large

eggs

1

cup

sugar

½

cup

blackstrap molasses

¾

cup

coconut oil,

liquified

½

teaspoon

vanilla extract

½

teaspoon

almond extract

1

cup

self-rising flour

½

cup

self-rising cornmeal mix

1

tablespoon plus 1 teaspoon

ground ginger

1

tablespoon

apple pie spice

2

cups

applesauce
Pudding:
4

large

egg yolks

1

cup

sugar

1

tablespoon

cornstarch

1

tall can

evaporated milk

1

cup

milk

1

teaspoon

vanilla extract
Molasses Whipped Cream:
1

pint

heavy whipping cream

molasses
Instructions
Preheat oven to 350 degrees. Grease a 13 x 9-inch baking dish.

Blend together eggs, sugar, molasses, coconut oil and extracts.

Combine dry ingredients in a bowl. Mix into wet ingredients a little at the time until well incorporated. Fold in applesauce.

Pour into baking dish. Bake 30–40 minutes, until the surface starts showing cracks. Let cool.

For the pudding, mix all ingredients together and cook in a double boiler, whisking occasionally until thickened. Cool. If pudding is thick, thin a bit with milk as you want it just thin enough to seep down into gingerbread.

For the whipped cream, whip 1 pint of heavy whipping cream to firm peaks. Drizzle with molasses and swirl in with a knife.

Now you are ready for assembly! In a jar or deep dish, loosely layer cubed gingerbread, banana slices, pudding and cream. Repeat, ending with whipped cream.