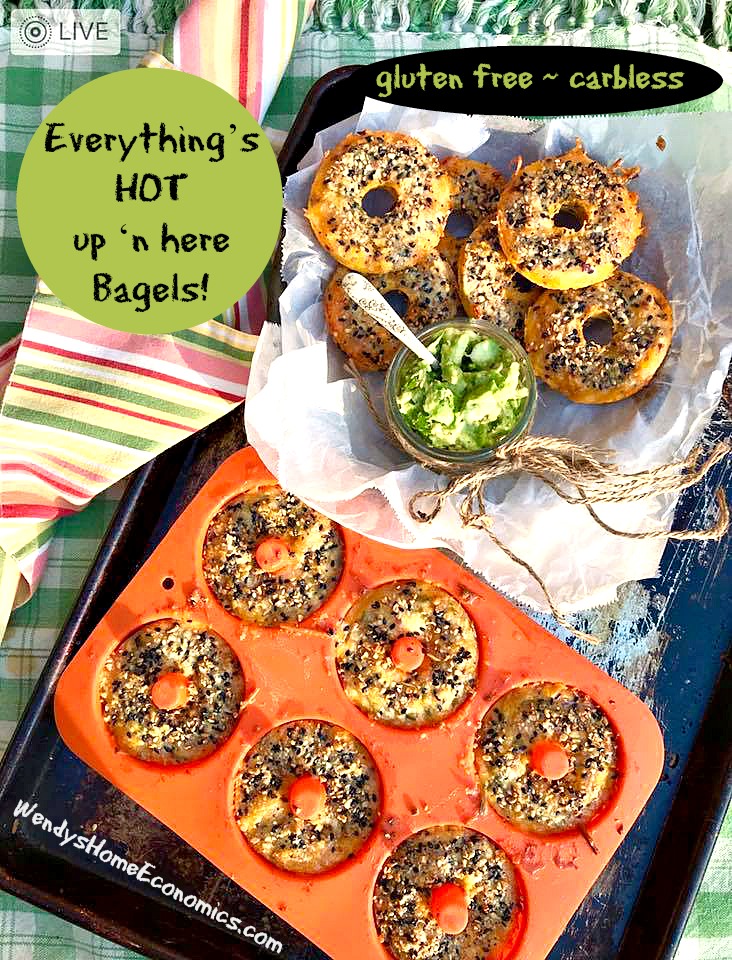 I'm addicted to everything bagel "dust." I find myself putting it on most "everything!" Sometimes, I start with that, then create a recipe around it… instead of using it as a garnish at the end. This gluten-free carb-free cheese bagel recipe is one of those recipes.
Since I didn't have a donut/bagel baking pan, my first chore was to get one. After looking around and researching, these are what I ended up with! Not one, but 3 in one package for a great price.
As for other recipe tidbits…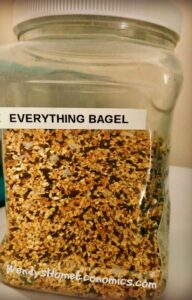 I make my own bagel mix in bulk since I use so much of it, but you will find it readily available now in most grocery stores or at Savory Spice Shops in your area or online! And if you need gluten free or cutting carbs, you'll love this one too. I enjoy them with a smear of fresh avocado with a little cilantro!

Give them a try and hop over to my facebook page and share your review!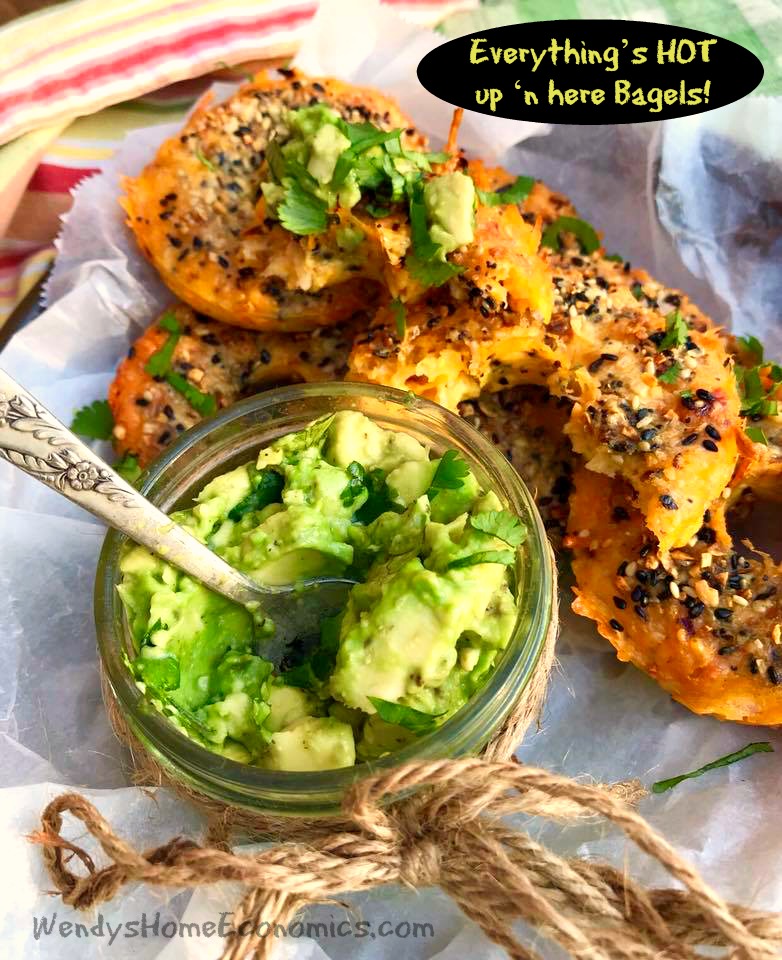 Everything's HOT up in here Bagels! gluten and carb FREE
Cheesy gluten and carb free bagels... with a kick of cayenne and a dusting of crispy everything bagel seasoning!
Ingredients
2

cups

(8 ounces) grated melty cheese ,

cheddar, Swiss, provolone, mozz, etc.

1

cup

grated hard and dry cheese,

Parm, asiago, Romano, gouda, Manchego, etc.

4

eggs,

lightly beaten

1/2-1

teaspoon

crushed red pepper

½

cup

chopped chives,

optional

¼

cup

everything bagel seasoning
Instructions
Lightly grease doughnut pan. (12)*

Combine all ingredients except "everything" shake.  Stir until mixed well. Divide into doughnut
pan and press down lightly with back of spoon. 
Scatter each bagel with one teaspoons of the shake.

Bake for about 12-15 minutes, until puffy and lightly
browned.  Let sit about 10 minutes in pan
to "settle" before forking out to eat.

Smear with cream cheese or guac… or whatever makes your mouth
happy!! 
Notes
*I brush with some of the garlic oil I make and keep on hand, but other oils or spraying will be fine.