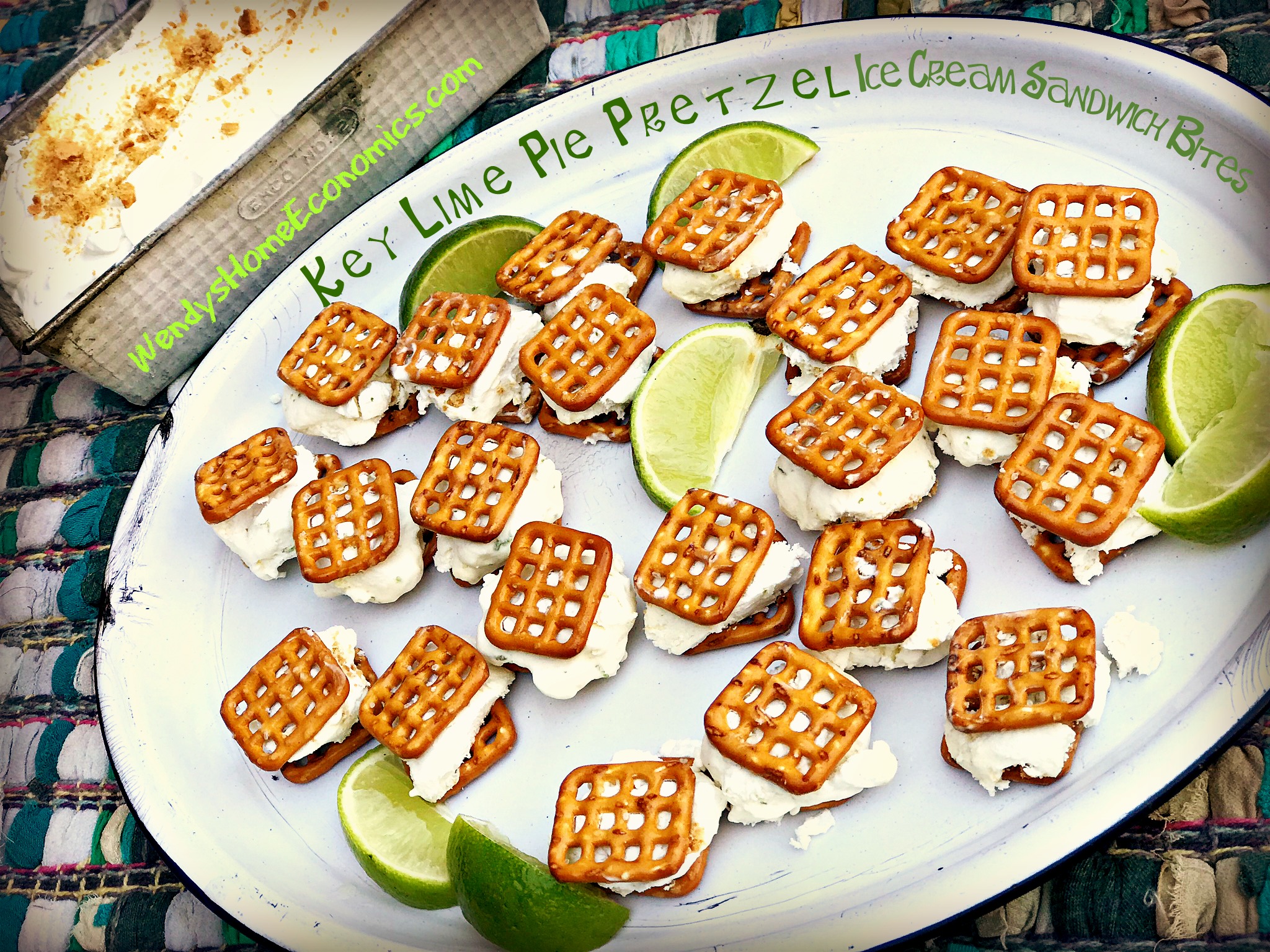 Published in Carolina Country Magazine June 2018
Summertime… and the live'n is easy. Or should be.
Ice cream sandwiches should be a part of summer menus. And fuss free. And full of flavor. Like these! The no-cook Key Lime Pie Ice Cream is quick to make and the sandwiches too. Perfect for when you "want just a little something sweet," these baby sandwiches fit the bill on that one. Enjoy just one… or a few! These are especially good served for dessert with seafood meals… like little bites of Key Lime Pie, but better!
The crunch and saltiness of the pretzels hugging the creamy, sweet and tangy lime ice cream make a perfect pairing. I do hope you will make some… great to have on hand for when folks drop by to sit on the porch, or while dip'n your toes in the pool too!
You might even grab one on the way to bed… ssshhh, I won't tell.
Key Lime Pie Pretzel Ice Cream Sandwiches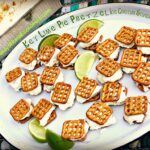 Sometimes, "just a little something" to finish off a summertime meal is all that's needed. Make these no-cook no-churn ice cream treats days ahead and just take out what's needed.
2 cups heavy whipping cream
1 14 ounce can condensed milk
3/4 cup fresh key lime juice*
1 cup coarsely crumbled graham crackers
1 tablespoon lime zest
1/4 teaspoon salt
1 tablespoon honey
1 16 ounce bag pretzel "snaps" squares (Snyder's)
Caramel Magic Shell<sup>®</sup> topping
Beat the cream until stiff peaks form. Blend in milk and juice until well combined. Fold in crumbs, zest, salt and honey. Pour into container; cover and freeze overnight.

To assemble: Remove ice cream from freezer for 10 minutes. Lay out pretzels and top each with about 1 tablespoon of ice cream; top with another pretzel. Freeze in covered container until serving time.

Drizzle with magic shell and serve.
*Use "regular" (Persian) limes if Key limes not available