February is National Sweetpotato Month!  Join me in celebrating, starting with a creamy healthy tasty breakfast shake.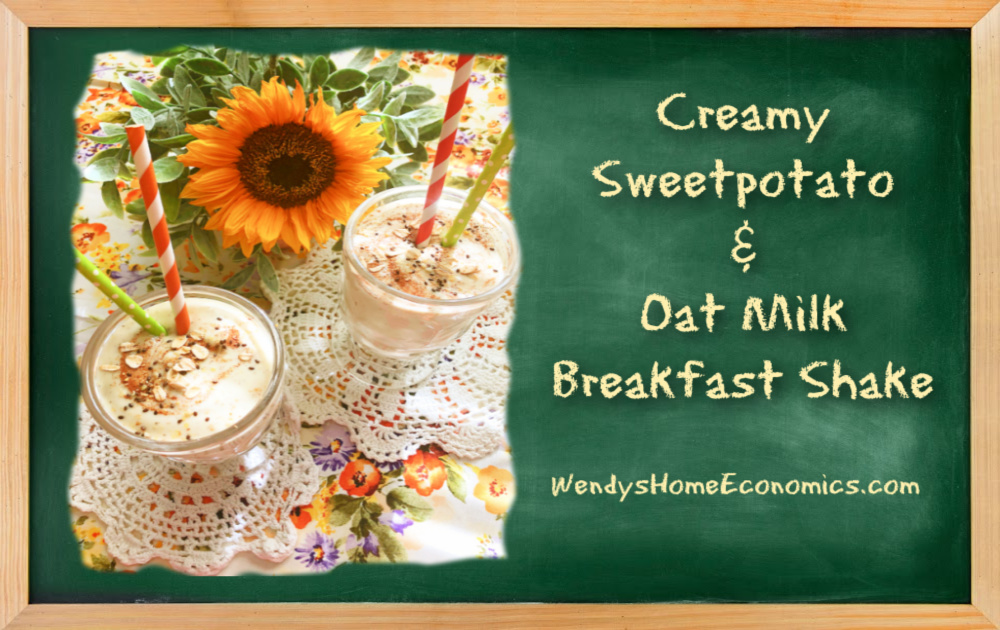 Did you know North Carolina grows more sweetpotatoes than any other state? That's right, two-thirds of American grown sweetpotatoes are from good ole North Carolina dirt.  Our own dirt candy!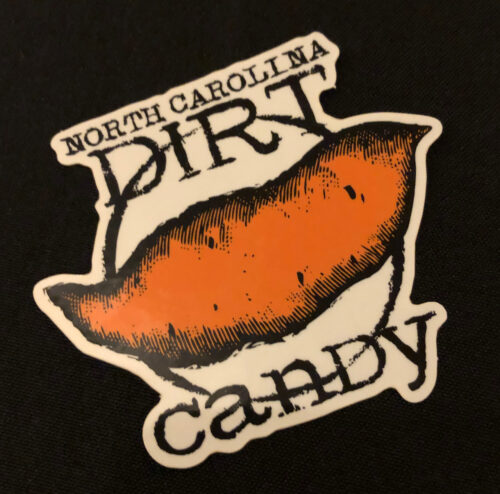 And did you know they are shipped to more than 3 dozen countries around the world?  
Sweetpotatoes are a favorite of young and old, and even athletes incorporate sweetpotatoes into post-workout replenishment because of all the beneficial healthy components of this delicious vegetable. Find lots nutritional information along with more recipes on the North Carolina SweetPotato Commission's website.
When you'll be puttering around the house for a spell, roast yourself up a mess of sweetpotatoes to flash freeze and have on hand to grab from your freezer to enjoy anytime (see recipe below)… to throw into your breakfast shakes, serve as a tasty side dish, or to enjoy as a full-of-flavor snack for yourself or your little ones too. Click here or hop over to the "search" box to the right and look for my other sweetpotato recipes.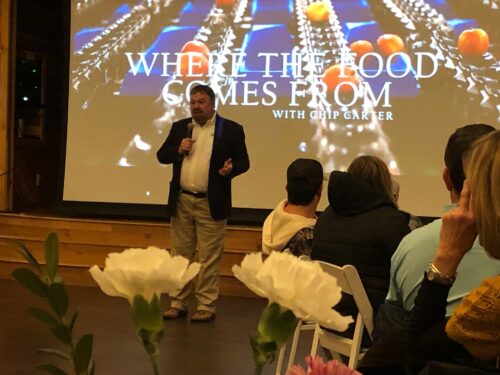 Be sure to tune into RFD-TV's new show "Where The food Comes From" and the 2 part North Carolina Sweetpotato feature debuting on Thursday, February 24th. (Subject to change by network so watch their facebook page for any updates.) 
The show is produced by new friend Chip Carter who I met along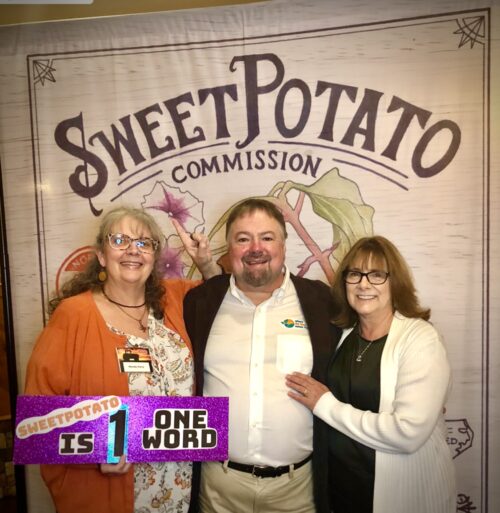 with his kind wife Donna this week at the NC Sweetpotato Commission's debut event in Johnston County, NC at  The Barn at Broadslab by Broadslab Distillery.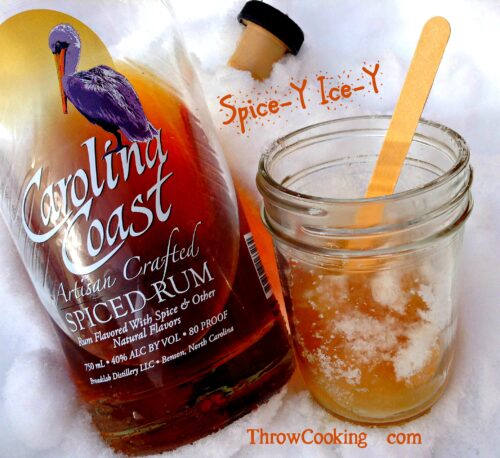 (And next time it snows, be sure to have some of their Carolina Coast Spiced Rum on hand to make my Spic-y Ice-y Snow Cocktails!)
This is such beautiful facility in Johnston County (where the roots of my maternal family are embedded and our small farmland is too) and was such a fun event where we got to see these new episodes along with so many local sweetpotato farmers and their families… don't miss 'em.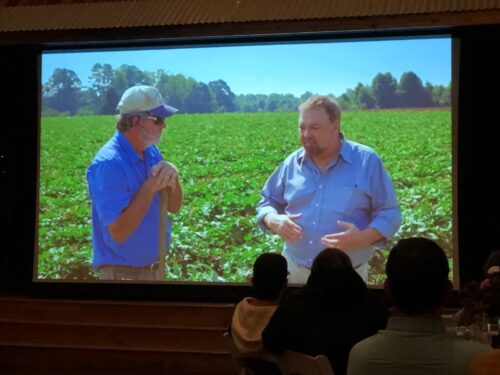 5 🍠🍠🍠🍠🍠
kudos to friends Michele Grainger… Executive Director of The NC SweetPotato Commission, along with her team,  "CoCo" Daughtry & Cindy Vanderhoof, for an outstandingly produced event!
And PS… are you thinking "that girl needs a spell checker!"  I understand. I only recently became aware that officially, since 1989, sweetpotato is one word! when judging last fall at the NC State Fair.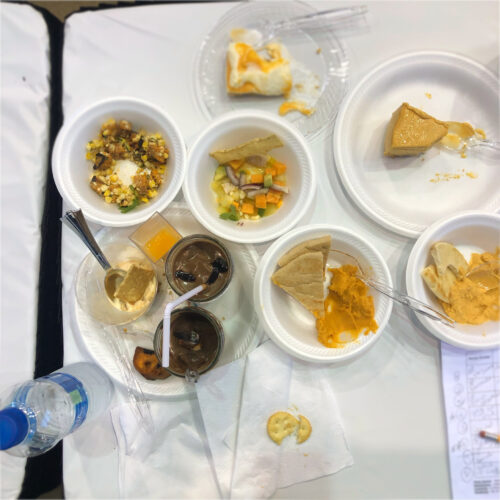 Read all about it here on my other blog post about that.  And right click on "add to dictionary" when it pops us as a misspelled word to "fix" your spell checker like I did. LOL
Old habits die hard, but I'm doing my best to get it right going forward… come join me!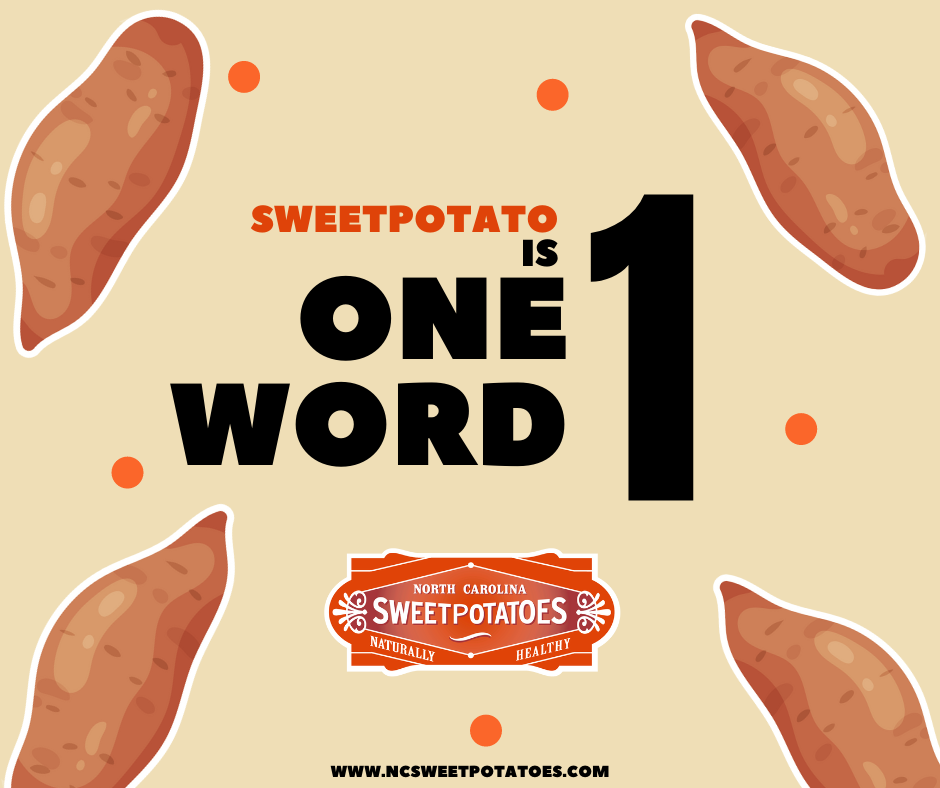 Join my social media communities:
Wendy's HOME EConomics! Facebook
@culinaryadventuristwendy on IG
Look for these #hashtags on social media…
#sweetpotatooneword #makeitncsweet #eatsweetnc #ncsweetpotatoes #ncsweettaters #dirtcandy #ncag #ncagriculture #gtbnc #gottobenc #ncsweetpotatocommission #johnstoncountync
#homeeconomcs
This recipe created for and published in Carolina Country Magazine February 2022. © (copyrighted)
Propping/styling and photography  by
Wendy Perry Carolina Country Magazine Contributing Recipes Editor
Credentials @ LinkedIn
Disclosure:  I only recommend products here I use myself. I may receive a small commission from affiliate links on this or other posts on this web site at no additional costs to you.
CLICK HERE TO SUBSCRIBE TO MY TABLE SCRAPS NEWSLETTER!
Find me on social media:
Wendy's HOME EConomics! Page on FB    @culinaryadventuristwendy on IG
Aunt Dee Dee's Kitchen Page on FB      
@auntdeedeeskitchen on IG
Be sure to visit (and share) my online stores:
Aunt Dee Dee's Kitchen …my unique seasonings, kitchen doodads & more!
Rada Knives and Kitchen Tools  USA made budget-friendly cutlery (great for gifting)
Watkins 1868 Store. Did your mama and grandma buy from "the Watkins Man?" The best vanilla…

LINKS CAN ALSO BE FOUND ON SIDE MENU OF BLOG HOME PAGE.
Creamy Sweetpotato & Oat Milk Breakfast Shake
Have you noticed all the "milks" these days in your dairy department? I've decided I'm into oat milk! It's flavorful and makes great shakes, especially when paired with NC sweetpotatoes. Whip up a batch for a filling breakfast, or freeze and eat as a custardy ice cream too!
Ingredients
1 ½

cups

frozen sweetpotato

(approximately)

1

small

ripe banana

1

cup

creamy oat milk

½

cup

vanilla yogurt

dairy or non-dairy

1

tablespoon

hemp or chia seeds

(we used a combination)

1

teaspoon each

vanilla and almond extracts

1

tablespoon

honey

or preferred vegan sweetener

pinch

salt

couple dashes

cinnamon
Instructions
To do ahead of time:
Peel several sweetpotatoes (any kind) and cut into same size chunks. Spray with pan spray or toss lightly with oil and roast (425) until caramelized and tender. Flash freeze pieces on a tray. Put frozen pieces into a zippered bag once frozen to use as little or as much when needed.

Or... simply roast whole, peel, and flash free in "blobs" (yes, that's a Wendy culinary term) on a tray to throw into a zippered bag for quick uses too.
To make shakes:
Throw all ingredients into a blender and whirl until nice and creamy. If too thick, add a little more milk for the consistency you like.
Notes
Do you love custardy ice cream?
Make as above and freeze in a container or individual cup sizes to enjoy anytime. I didn't try yet, but I'm sure they will work just fine as popsicles too!