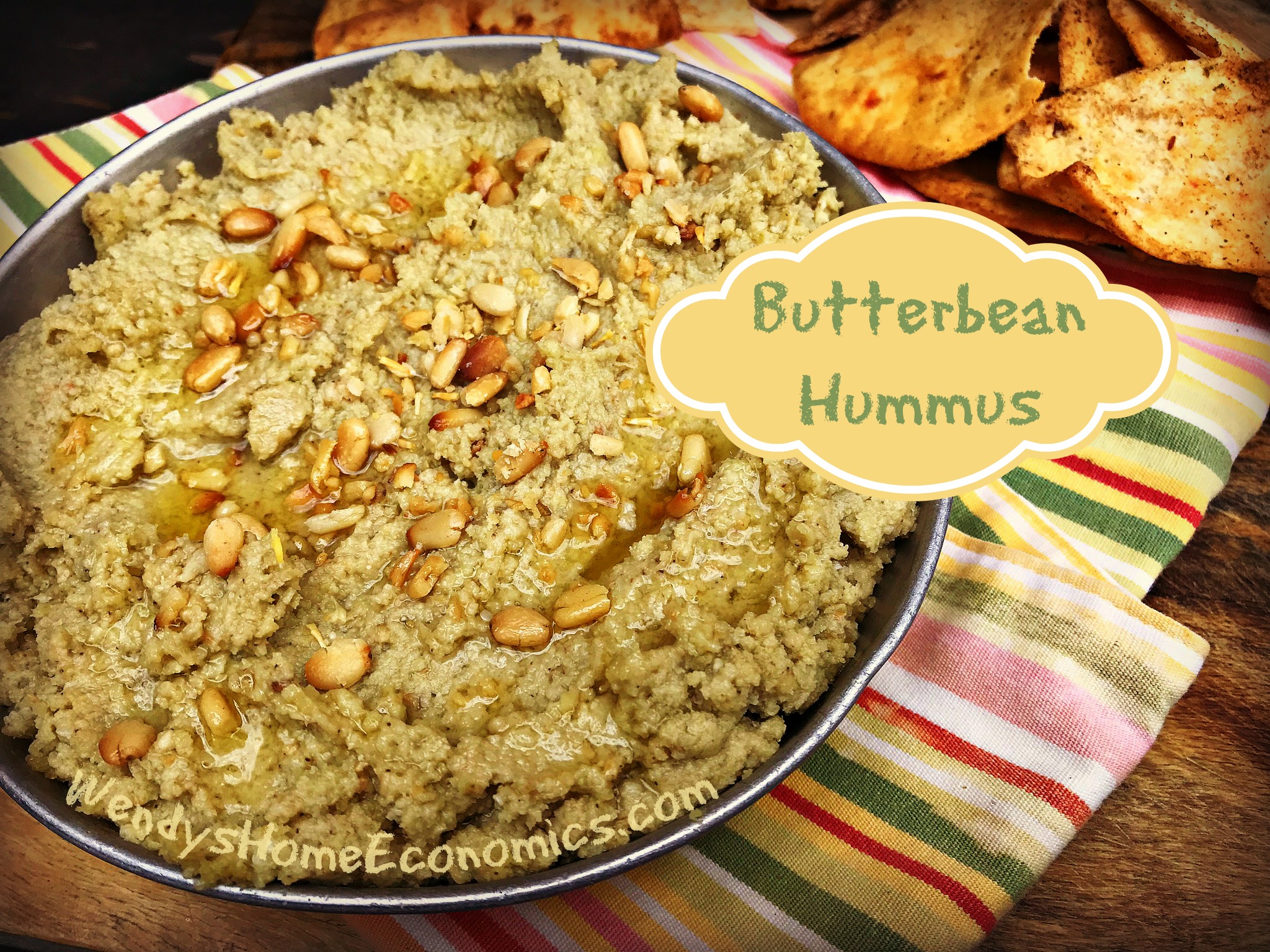 Published in Carolina Country Magazine July 2019
Hummus is one of those things we southerners didn't grow up eating… at least in my neck of the woods! As for international cuisines, Italian was about the limit of our exposure. We surely didn't know of any Middle Eastern/Mediterranean concoctions. It has only been in the last decade or two we started learning of such, and took a liking to it.. at least some of us.  You would have never opened up a southern lady's pantry and found chick peas sit'n there on the shelf to fix something with. 
I'm not a chick pea fan. I tried. Just not the pea for me.  But I do like the idea of hummus, so like my pimento cheese, had to create a recipe of my own that suits my fancy. 
My mostest favorite bean is the butterbean.  I'm the butterbean cook'n queen to a lot of friends and family… some even pay me to cook some for them. At all our meal events, it is expected I cook some for my nephew Wyatt. 
I especially those little tiny ones. But they are the hardest to shell, and Lord, I did shell many a bushel of butterbeans on my grandma's porch on hot summer days… back in the day!  Children now have no idea what they missed.  I hated it at the time, but now… oh, what I would give for more of those days, in locally hand-made rocking chairs, with mama and grandma, shelling beans.  I didn't have sense enough to know at the time we were making memories that are still with me today. And they tasted so much better too, knowing the toil and strife that went into shell'n those butterbeans.
A few years ago, I decided to throw some butterbeans in my processor with some stuff, and make myself some hummus… butterbean hummus!  So without further ado, I share with you, my southern gal's version of hummus… 
Butterbeans make great hummus, but do know that any of our summer field peas make great hummus too!  Who needs a chick pea?  And what are they anyway?  
Butterbean Hummus
We do love our butterbeans here in NC. Did you know you can use those, or any of our tasty summer field peas, to make hummus? Just say no to canned garbanzo beans when gardens and farmers' markets overflow with beans and peas. (FYI, it's the butter that makes this hummus extra creamy!)
Ingredients
3

cups

fresh or frozen butterbeans

2

cups

chicken broth or water

6-8

cloves

fresh garlic

½

cup

loosely packed chopped cilantro

1

cup

toasted sesame seed*

1

cup

toasted pine nuts

4

tablespoons

butter,

softened

1

teaspoon

salt

⅔

cup

olive oil or other preferred oil

(I use garlic oil)
Instructions
Cook butterbeans in broth until almost done, but still a bit firm and green. Drain and cool.

Set aside a few nuts for garnish.

Put butterbeans into food processor bowl and add remaining ingredients. Process on high, pausing to scrape down sides, until nice and creamy. Garnish with a drizzle of oil and a scattering of toasted pine nuts.

Serve at room temperature with crackers, celery sticks or your favorite dippers! Will keep up to a week in the refrigerator.
Notes
*Note: Find the best buy on toasted sesame seeds at Asian grocers. You can also substitute store-bought tahini if a creamier hummus is preferred.