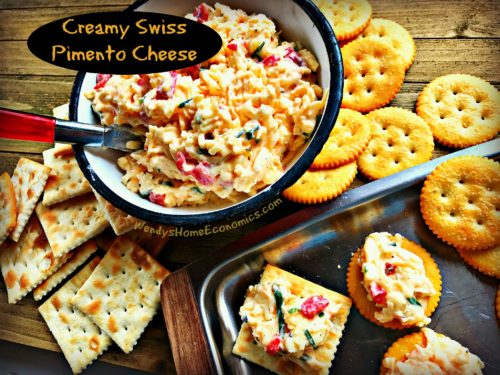 Published in Carolina Country Magazine November 2017
I haven't often professed this loudly as it is sacrilegious to be a southern gal, a culinary-oriented one at that, to say "I don't really care for pimento cheese.!" THERE… I said it!
(I also vehemently detest goat cheese, but that's another story for another day.)
This goes way back. I've never really cared for eating hunks o'cheese. I prefer spreadable cheeses… my favorite is Cambozola! Or a salty creamy blue crumbled over things.
Or melted. Like hoop cheese melted in my little cast iron skillet spooned over biscuits (canned ones!) like my mama "cooked" for supper many nights.
Or a non-smokey gouda with crunchy salt crystals in it… that makes the BEST cheese toast!

My mama would eat chunks of cheese. She loved cheese. And a little mold wouldn't scare her away either! UGH. She'd cut that stuff right off and keep eating.
As for pimento cheese, I mostly like it melted… in a grilled cheese… or warm as a dip. That is, until I threw together my own.

I've "dressed up" many a container of store bought pimento cheese. Some I prefer more than others. To the store bought, I have to add some softened cream cheese, a little onion or onion powder and a tad of sugar to cut the twangy-ness of those with really sharp cheddar cheese.
So years ago, I finally decided since so many folks said "I love your pimento cheese," (while knowing I was fooling some that didn't know my little store-bought spiffing up trick), and wanted to know how to make it, I figured it was high time I create my own that suited ME… from scratch… I could make consistently and not using others as my base.
Which leads me to another one of my favorite cheeses… SWISS! I will, on occasion, eat unmelted Swiss cheese, but much prefer it warm and oozing on something… and off and around the edges in a skillet giving me some almost-burnt toasty cheese. In many of the recipes you will find I create that have cheese, you'll see that instead of what may be the typical one for that recipe. That's my spin… Swiss! It only made sense that my pimento cheese start with Swiss cheese. For those of you know have never had or made PC with it, I highly recommend you do just that! And I'm going to share my recipe with you so you can make for yourself! I do hope you will, and come over to my Home Economics facebook community, look for this post, and add your comments or questions!
If you have a pimento cheese story, or special ingredients in yours, I'd love for you to share that over there too.
Creamy Swiss Pimento Cheese
It may be near impossible to find a Southern lady who doesn't have her own version of pimento cheese, oftentimes "the family recipe" passed down through generations. But what you don't usually find is one made with Swiss cheese. I hope you will enjoy my version, featuring North Carolina's Mt. Olive Roasted Red Peppers.
Ingredients
1

pound

finely grated swiss cheese

½

pound

finely grated white cheddar cheese

1

12 ounce tub

whipped cream cheese,

softened

1

stick

cold butter,

grated into mixture

6

tablespoons

Duke's mayonnaise

1

12 ounce jar

Mt. Olive Roasted Red Peppers,

drained well/roughly chopped

6

tablespoons

honey

1

tablespoon

worcestershire sauce

1

tablespoon

crushed red pepper

½

cup

chopped fresh chives
Instructions
Combine all ingredients and fold together until well blended.
Notes
Serving Suggestions...
Serve at room temperature with assorted crackers and in sandwiches, spooned into hot baked potatoes, dolloped on burgers or breakfast biscuits, whirled into warm macaroni, warmed as a dip … just let your imagination run wild!