Published in Carolina Country Magazine June 2019
Who doesn't love ice cold watermelon?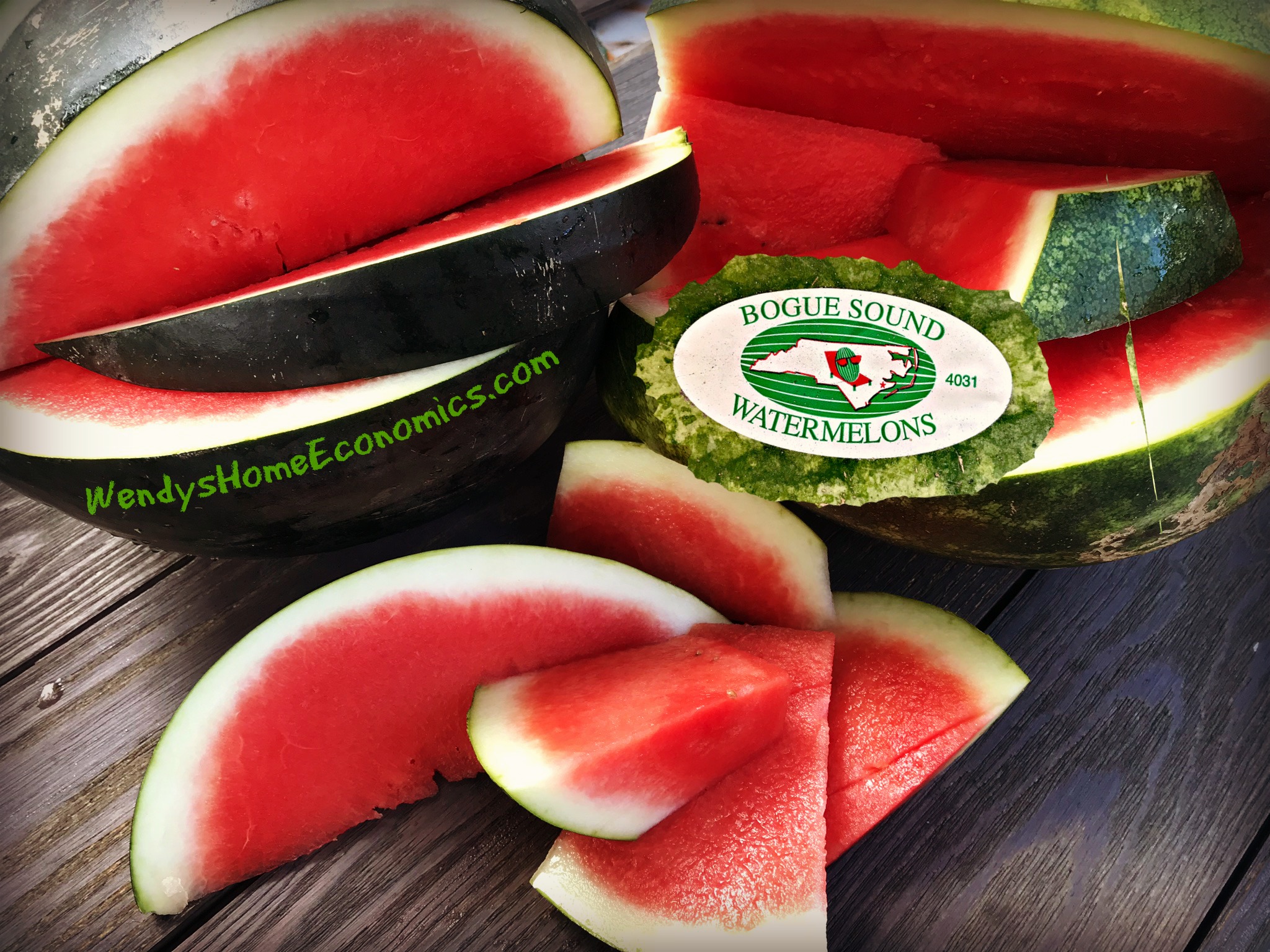 Most of us have fond memories of juicy wedges of watermelon… whether it be long ago in our grandparent's back yard they sliced open right from the garden on whatever table happened to be around… slurping every bite while it dribbled down our chin… or at summertime gatherings with friends and on family beach vacations. Hand-painted roadside signs will soon dot ditches and farmers' markets letting us know it's time! We would stop at one of those farm stands on our way to Myrtle Beach each summer to get us one. And when our Perry family would gather in Atlantic Beach annually at the Oceanana Motel,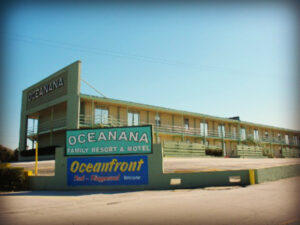 one of my favorite memories of there was the afternoon watermelon parties… so much fun after spending the day on the beach and in the pool!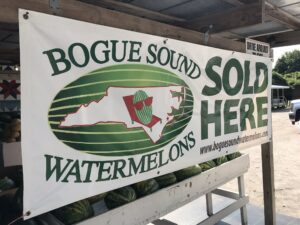 Last summer, I pitched a story idea to the editor at Carolina Country Magazine where I do recipes each month…
"how about a story about Bogue Sound Watermelons?"

I have a little happy place smack dab in the middle of this area and have been buying them each summer for a few years and wanted an opportunity to share their goodness… watermelons that are the same Bogue Sound ones we enjoyed decades ago there at the motel. The editor bit… and because we work months ahead, I had to get busy last July while they were plentiful since my deadline would be well ahead of harvest time this year.
Sarah Winberry at Winberry Farm Produce in Cedar Point, NC was kind enough to gift me with some of their melons to play with so I could also throw together a few fun ways to use them…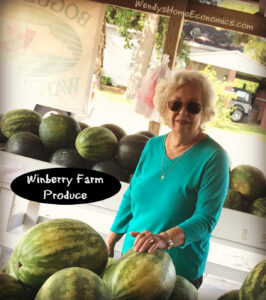 outside of simply enjoying plain ole watermelon. I also had the opportunity this spring to hop on the farm golf cart with Mr. David (Winberry) and get an educational tour and some farm (and Cedar Point) history. I got a sneak peek of his little 2019 "future watermelons" sprouting inside his greenhouses… melons we will enjoy in about a month, usually around July 4th and on into September!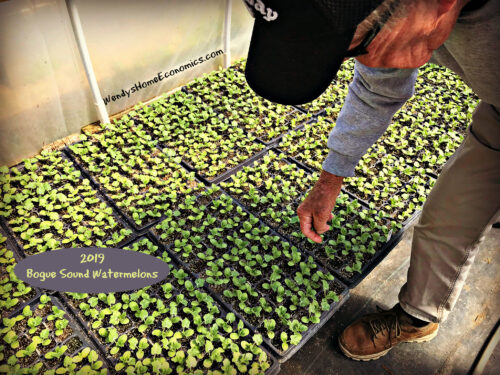 So without repeating my story here, I will just point you to the link where you can learn all about Bogue Sound Watermelons for yourself over at Carolina Country Magazine (or in the June issue for you NC Electric CoOp members)… interesting things like how many are grown in the region… and what makes them a sweet step ahead of others.
If close enough, make sure to get yourself some this summer. It's worth a day trip down to pick up a mess'o melons. Visit the Bogue Sound Watermelon Association's web page to find farms growing them. But be sure to check with each farm before visiting to make sure they are growing this year and to see if their melons are ready yet!
And I hope you will enjoy my recipes created to go along with the story too…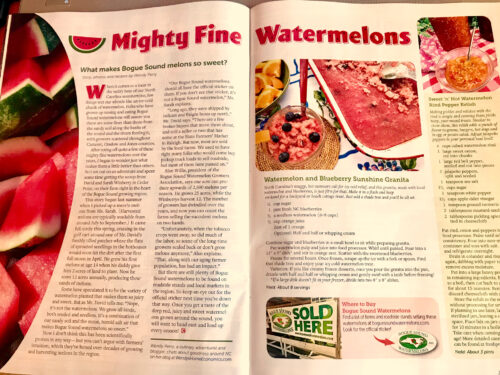 Watermelon & Blueberry Sunshine Granita
Sweet n' Hot Watermelon Rind Pepper Relish
Have a sweet summer 2019 y'all!