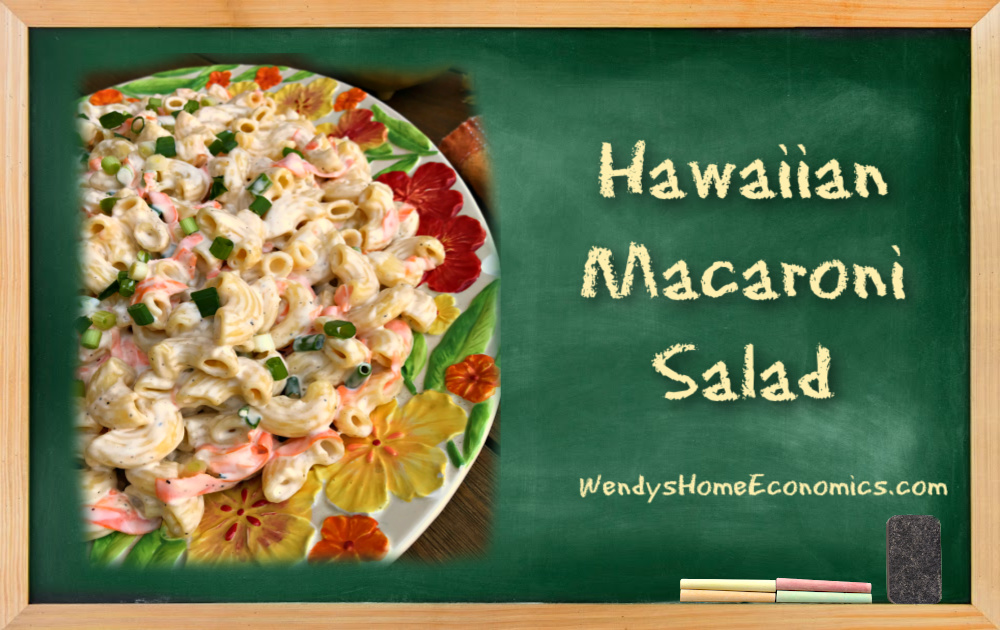 Published in Carolina Country Magazine  May 2018
OK… for starters, let me just say that if you are no fan of mayonnaise, you'll want to skip this one!  Because THE big "thing" about Hawaiian Macaroni Salad is mayonnaise, and a LOT of it. The noodles are cooked soft… well past al dente (it is said so it will absorb more mayonnaise)… mucho mayo to make it very creamy… and you'll find carrots in there too!
Macaroni salad dates back to the 1880's in Hawaii and was a staple part of lunch for the pineapple field workers. This salad is found on just about all diner and "plate lunch" menus in Hawaii, often alongside of and served with rice (which is weird to me).  For the most part, the only ingredients are soft macaroni, MAYO, carrots, salt and pepper.  You might see some with a bit of celery and onion, but that's not often in authentic macaroni salad. And my research found that you NEVER.EVER. put ham or pineapple in there!!  I also found that Best Foods is their preferred brand of mayo, but I'm sure that's only because they haven't had Duke's there!  So my version is made with Duke's. Period.
And a couple of tiny twists to make it mine.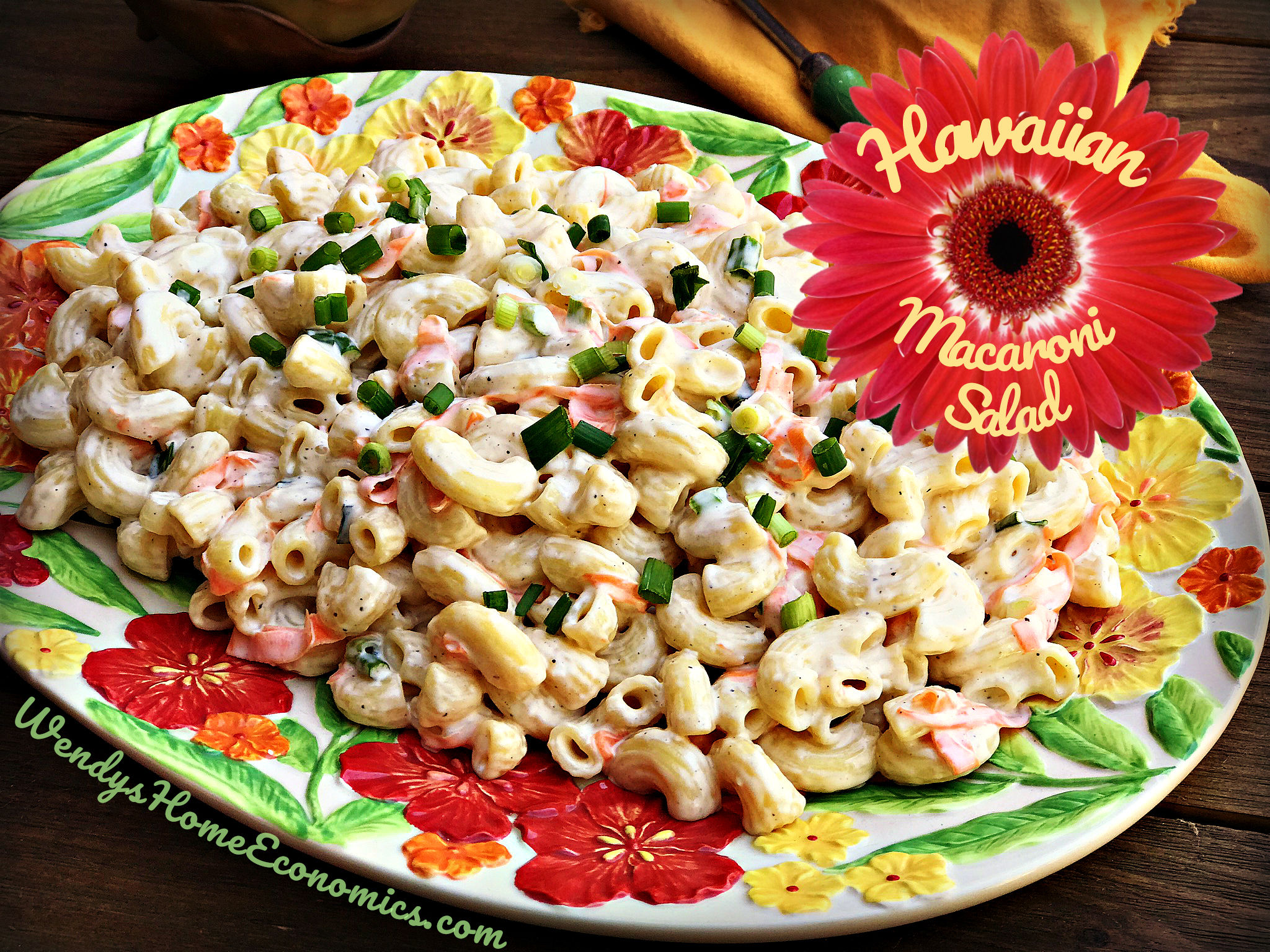 I made this one to pair with my Aloha Hula Hot Dogs… it's hard to fault such a simple recipe and one that goes nicely alongside all sorts of foods. I hope you will give this one a try. I'm not a big fan of pasta, but do love me some mayonnaise, Duke's… so I'm a fan of this creamy salad.
Aloha y'all!
Hawaiian Macaroni Salad
Authentic Hawaiian macaroni salad is all about mayonnaise, and a LOT of it! Usually slightly overcooked (to absorb the dressing), it is a staple on their "lunch plates" alongside grilled, fried or teriyaki meats. Enjoy this simple tropical make-ahead side salad this summer! Tweak: This makes a really delish shrimp pasta salad... just throw in cold cooked shrimp or toss on top at serving time!
Ingredients
1

lb.

elbow macaroni

½

cup

sweet pickle juice*

1

large

carrot.

grated

½

large

onion,

grated

1

small bunch

green onions,

diced

2 ½

cup

mayonnaise

¾

cup

milk

2

teaspoons

sugar

1

teaspoon

salt

1

teaspoon

black pepper
Instructions
Cook macaroni per directions plus 2 minutes until soft. Drain. Stir in pickle juice. Cool 20 minutes.

Add carrot and onions. Combine remaining ingredients and mix into macaroni. Chill 4 hours, or overnight (best). If not moist and creamy, stir in more milk at serving time.
Remember... this salad is all about the creaminess!
Notes
*Vinegar with sugar can be substituted for pickle juice. This is important for mayonnaise absorption into the macaroni.
Tweak: This makes a really delish shrimp pasta salad... just throw in cold cooked shrimp or toss on top at serving time!