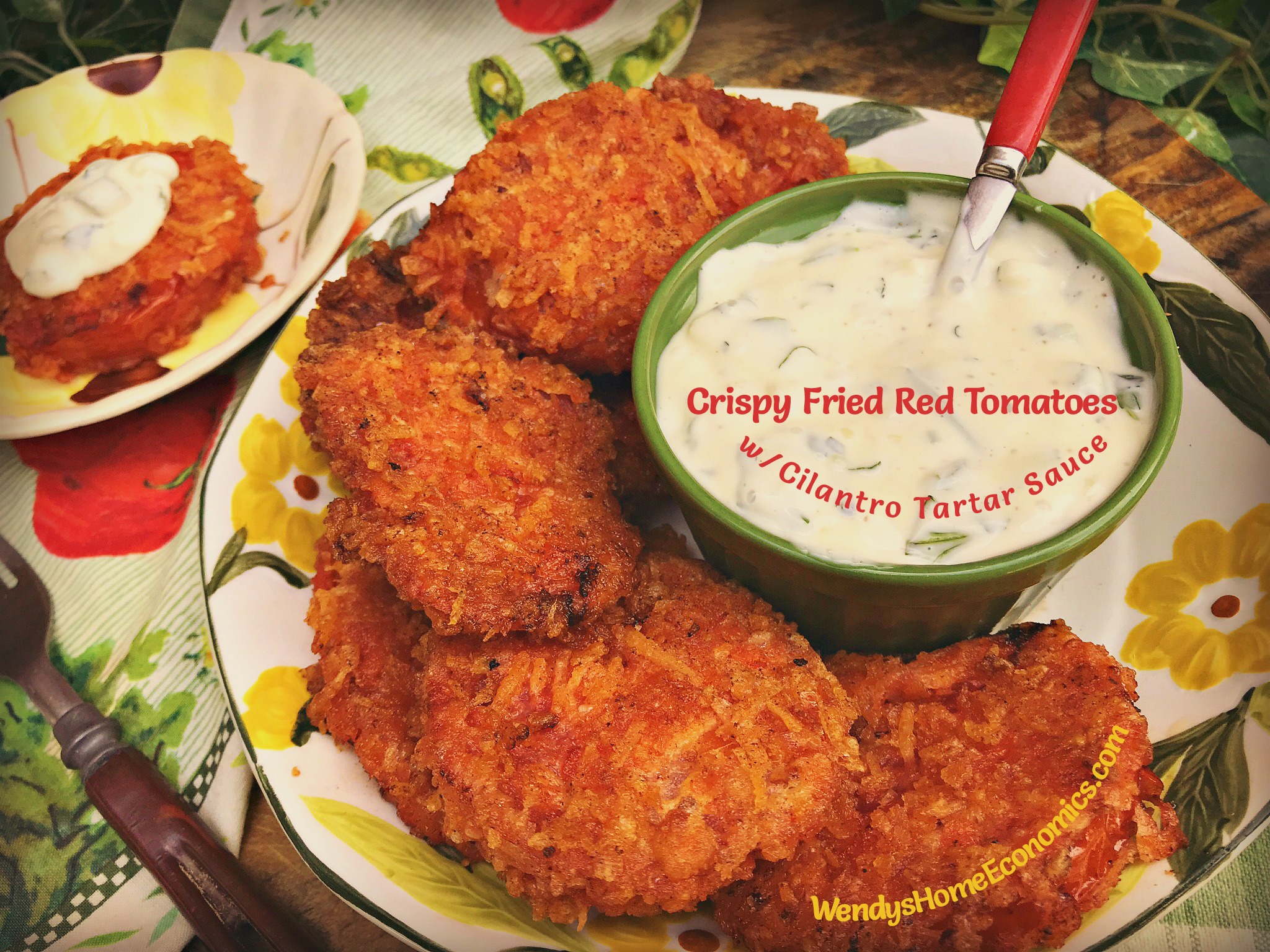 Published in Carolina Country Magazine September 2010
Y'all.  I do a lot of recipe creations.  Some for products and publications and some just because I have some wacky idea, usually about 3AM… when I say "Hey Siri…." and go to making voice notes with her to run with when I get up lest I forget in those few short hours. Years ago, pre-Siri, I kept a voice activated mini cassette recorder on my bed table to do the same.  Ideas just fly thru my head, some great, some not so, and now more than ever, I have CRS… that "can't remember shit" disease, and if I don't record in some way, it's gone like the wind.
Some of my recipes I like, Some I LOVE.
This one is a LOVE.
There are few things yummier to me than a perfectly ripe tomato. As summer wanes along with those "real" tomatoes, many of us are sad to see them go, but on some days, kinda wish they would!  
When deciding on recipes months ago for the September issue of Carolina Country magazine, this love/hate of tomatoes came to mind. We love 'em, but by September are weary of eating them every which way, from juicy Duke's mayo and white bread sandwiches, to sauce and whatever!
Those of you who know me or follow my blog know I also love crispy crunchy things!  So I went to thinking about some way to "do that" to soft ripened tomatoes. We are all familiar with fried green tomatoes, and I've done those too… but I'm working with end of summer last tomatoes of the year tomatoes… juicy ripe red ones!
So here is what I ended up with. I do have a few other ideas to play with, but with fall issues wrapped up and now into winter issues and recipes, I'll save those for next summer.  I hope you will give this one a try… use the recipe as a basis… switch up the chips (dill pickle ones are great too)… add more cayenne if you like spicier… just make some before they are all gone.
And when you do, please come over to my facebook community and share your pictures and tweaks, if any!  
Spicy Fried Red Tomatoes With Cilantro Tartar Sauce
Many of us have enjoyed fried green tomatoes — but what about frying up some juicy, red, ripe ones? As summer wanes and tomatoes lose their shine, we thought you'd enjoy a unique way to eat up the last of this year's crop — crispy and cheesy with a dollop of tartar sauce.
Ingredients
4

medium

meaty ripe red tomatoes,

cut into ⅓" slices

salt

preferred frying oil*

*I like to add some butter to my oil. And it doesn't hurt, if you have some, to add a little bacon drippins.

½

cup

flour

2

eggs,

lightly beaten with 2 tablespoons water

1

cup

finely crushed hot potato chips

½

teaspoon

cayenne pepper

½

cup

finely grated parmesan cheese
Cilantro Tartar Sauce (Combine all and mix well.)
½

cup

mayonnaise

(Duke's preferred)

2

tablespoon

minced onion

½

cup

minced celery

1

tablespoon

sweet pickle relish

½

cup

loosely packed cilantro,

chopped

1 ½

teaspoons

sugar

¼

teaspoon

celery salt
Instructions
Slice tomatoes and lay onto paper towels. Lightly sprinkle with salt and drain at least 30 minutes before cooking.

Heat ½-inch oil over medium heat in a frying pan. 

Combine flour, eggs and chips in a bowl. Dip tomato slices into this mixture and fry in batches until crunchy and lightly browned, about two minutes per side. Drain.