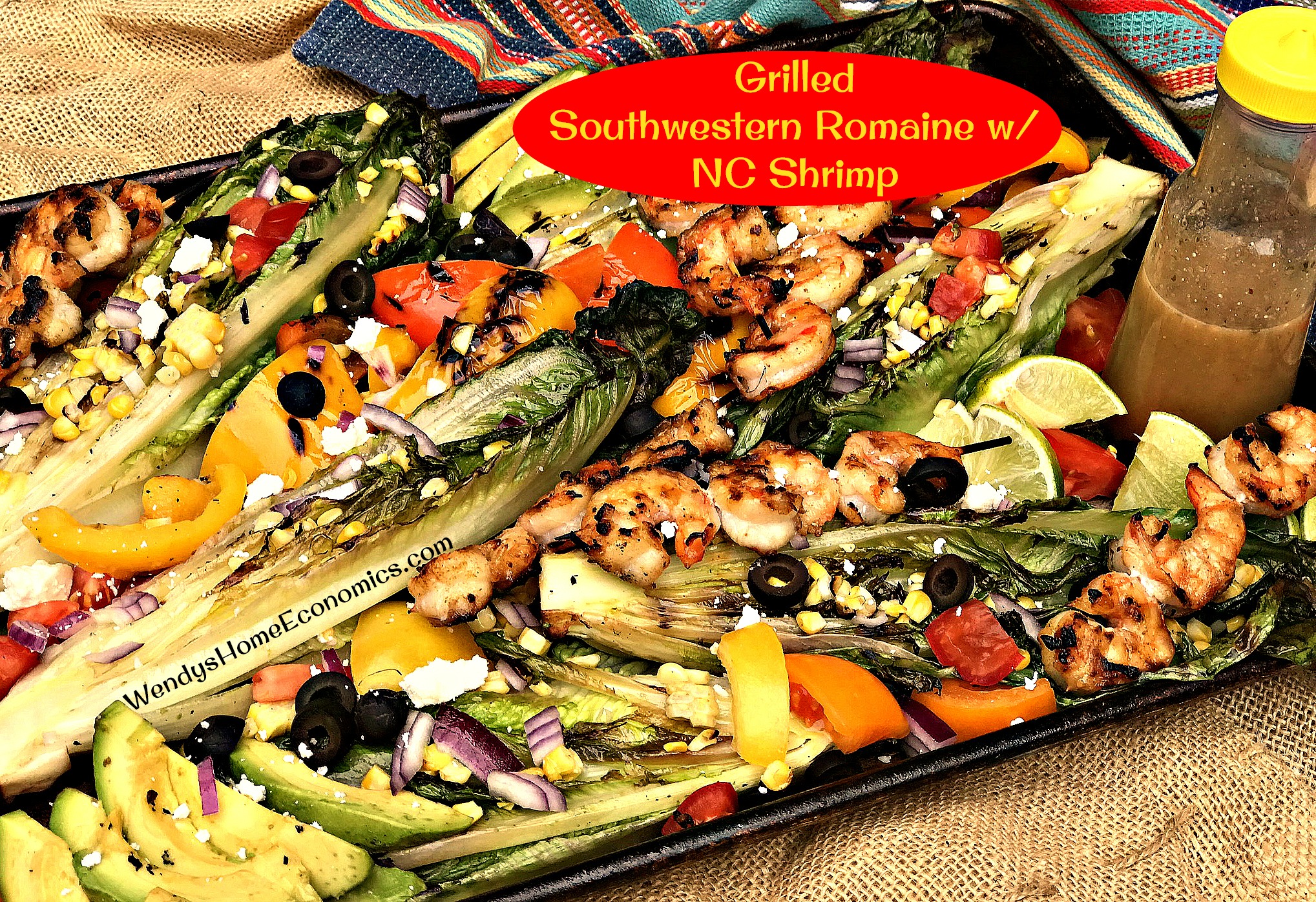 Published in Carolina Country Magazine June 2018
Summertime and the live'n is easy… and cooking should be too! Throw this one together in a flash. It's easy to tweak to suit your taste and use what you have on hand or is fresh and seasonal at your farmers'market.
Fire up the grill… supper's ON!!
Grilled Southwestern Romaine with North Carolina Shrimp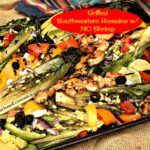 Dressed up or down as you'd like, grilled romaine is as quick a side as you can fix … but watch it closely, it is ready in a flash!
2 lbs. shrimp, (peeled, deviened and washed)
1 tablespoon cumin
1 tablespoon brown sugar
3/4 cup oil
skewers
4 heads romaine lettuce, (splint lengthwise)
3-4 each…
ears corn, (shucked)
colorful peppers, (cut in wedges)
tomatoes, (chopped)
avocado, (sliced)
limes, (cut in wedges)
1 large red onion, (diced)
1 small can black olives, (drained)
1 cup queso fresco crumbles
Dressing:
1/2 cup vinegar based bbq sauce
2 tablespoons honey
juice of half a lime
1 teaspoon taco seasoning
2 teaspoons sour cream
Whisk dressing ingredients together until blended and set aside.

Toss shrimp with cumin, brown sugar and ¼ cup oil. Slide onto skewers. Grill over hot coals about 3–4 minutes on each side until done.

Brush lettuce with ¼ cup oil. Grill 1–2 minutes on each side just to get a light char. Remove to serving platter.

Brush corn and peppers with ¼ cup oil. Grill until corn is roasted and peppers are a bit charred. Remove and let cool. Cut corn from cob. Scatter toppings and shrimp about lettuce on platter.

Serve with dressing.