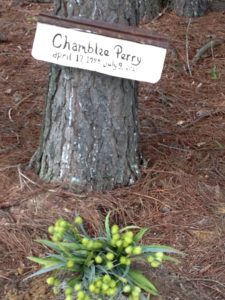 Four years ago today, my sweet Speagle Chamblee crossed the rainbow bridge.
As I sat here looking at our pictures in this heat wave, and having seen a friend post pictures on facebook last night of commercially sold pet "ice cream," I came to realize I'd never posted this pet recipe here on my blog!
On a last minute thought, I threw this together several years ago and entered it into the NC Sweet Potato Festival Contest "Miscellaneous" category where it won 2nd place! (It seems the last minute recipes I "throw together" are the ones that do best in contests.)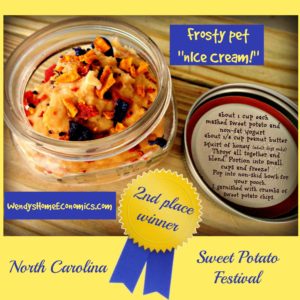 My sweet Chamblee was my guinea pig, and he did love my sweet potato "nIce Cream" treats. And guess what? They are people friendly too. So while making them for your fur babies, you can lick the bowl and spoon. This is a perfect recipe to get your kiddos involved in the kitchen. They will love these healthy snacks and feel so proud they made them for their furry best friends too.
Now being the North Carolina made foods evangelical that I am, y'all know I used NC made peanut butter (lots to choose from so use your favorite or quickly and easily make your own)…. and of course North Carolina Sweet Potatoes…. these grown just a few miles down the road!
So without further ado…. I will leave you with a little bit of my stroll down memory lane today of Chamblee…. who was by my side for 15 years.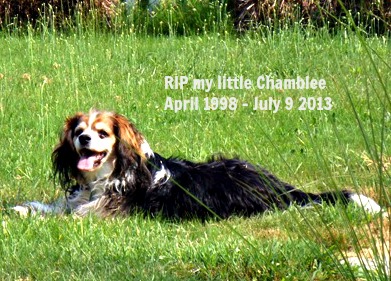 And I think since I keep packets of baked sweet potato in my freezer (you DO do that don't you?), in his memory, I will make my sweet little June Bug some today…. also a Speagle!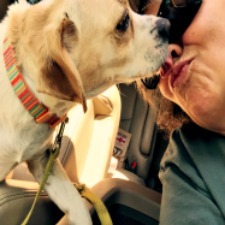 Y'all have a "nICE" week… stay cool, and treat your babies to some "nICE Cream" treats too! A fun thing to do inside the air conditioning on a hotttt summer's day.
Homemade Frosty Pet "nICE Cream"
These freshly made treats are so much better for your doggie friends than the store bought versions and can be made with ingredients you probably already have on hand. My Speagle, Chamblee, loved these on hot summer days, or about any day for that matter. He's in doggie heaven now and my new Speagle girlie June Bug loves them too! Exact measurements are not required, making them easy for children to make for their furry friends (and themselves too). Being a 'local foods evangelist' I always use NC commodities and products whenever possible. For this recipe, I used North Carolina sweet taters from a local farm, local Franklin Co. honey and peanut butter made in Eastern North Carolina!
Servings:
5
doggie treats
Ingredients
about 1

cup

cooked and mashed sweet potato

about 1

cup

nonfat yogurt

SEE NOTES

about ½

cup

peanut butter,

smooth or crunchy

1

squirt

honey

adult dogs only

a few

crumbled sweet potato chips,

optional garnish
Instructions
Throw everything into a small bowl and stir together until well mixed. Portion out into small custard cups; cover and freeze. Remove from freezer a few minutes before serving to soften.
Notes
NOTE: Chamblee l.o.v.e.d. spicy hot potato chips (and so does June Bug), so if I have some on hand, I sometimes crush a couple of chips and/or sweet potato chips on top of his nICE Cream... making him his own little nICE Cream Sundae!
BE SURE THE YOGURT YOU -- -- USE IS FREE OF SWEETENERS, NATURAL OR ARTIFICIAL!
*** There are many people foods that are not safe for your pets. Before adding ingredients you might like in your nICE Cream to your pooch's, be sure to look at safe pet food lists. The last thing you want to do is harm your baby with a treat.