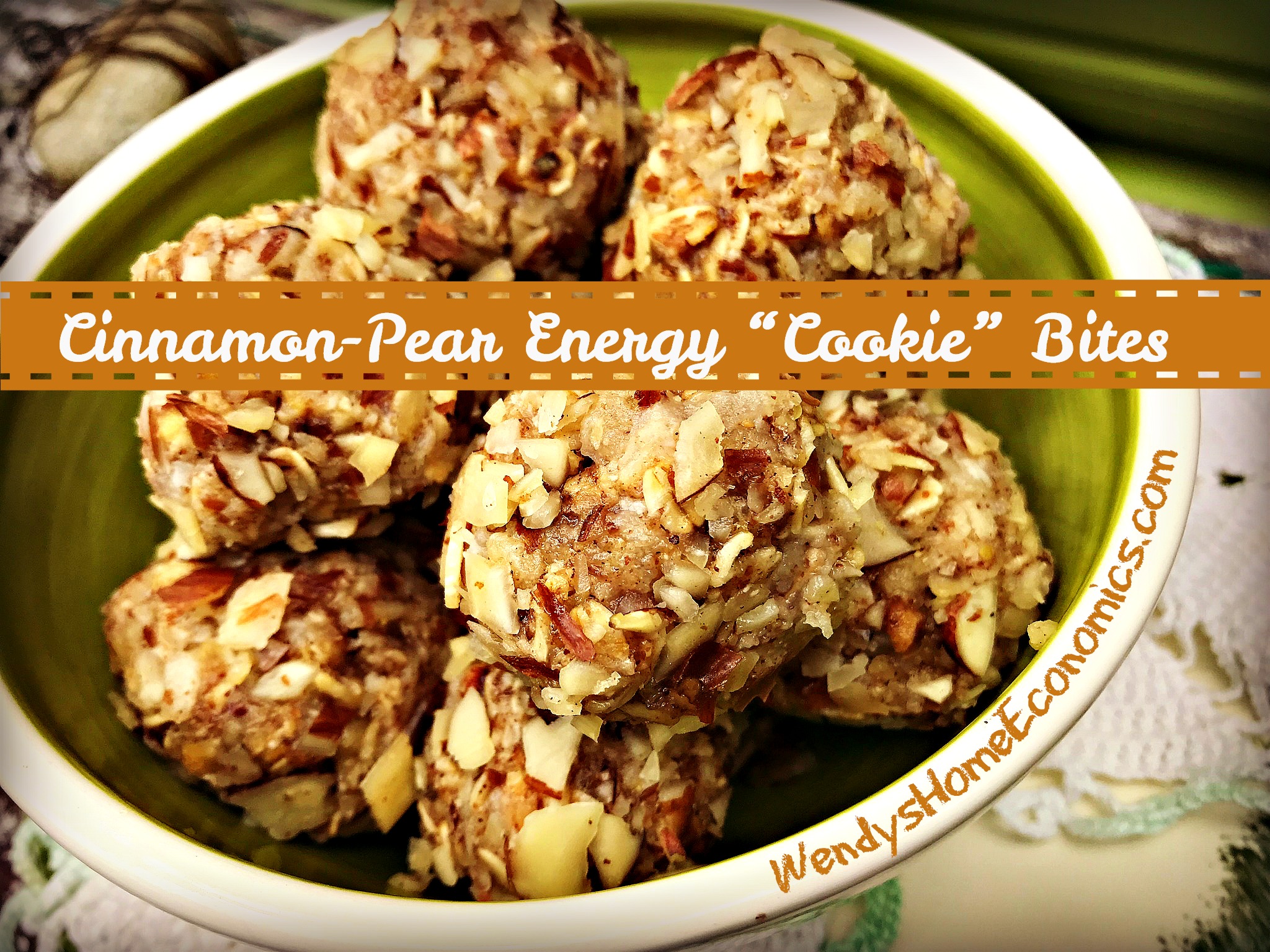 Published in Carolina Country Magazine September 2018
When fall arrives, one of the first things that comes to mind for me are pears!  My grandma had an "ole timey" pear tree where she would pick some up off the ground and make the BEST pear preserves.  Just simple… pears and sugar.  The slivers of pear were tender, yet had just a little bite to them… just right!  It's hard to find those preserves anymore… seems like folks want to gussie them up by adding all sorts of spices and such… and for me, just doesn't do a thing to make them better. Just give me simple.
A friend of mine, Joan, saw me looking (begging!) for some old-fashioned simple pear preserves like my Ma Perry made a couple of years ago on Facebook.  She has gifted me with some ever since. Now aren't friends that can homemade goodies that share 'em with you just the BEST?
I recently came across one of these ole timey pear trees in a most unusual place.  So I asked the lady who owns the property if I could get some!  She told me to "get all you want!"  So I got some… but life got in the way… got too damn busy, and didn't get around to making the pear preserves I intended to make.  🙁  One of those "maybe next year" projects, now that I know about this jewel of a tree!

So… back to my post and recipe!  
I just kinda threw these balls together one day to see what they'd taste like!  Not bad… so with a little tweak here and there, I got them like I wanted for last fall and Carolina Country Magazine.  These would be a fun way to get your children "playing" in the kitchen!  So round up the ingredients and make some.  They are perfect for tucking into lunch bags or just grabbing out of the fridge for a quick snack.
Enjoy… and see you over in my Facebook community!
Cinnamon-Pear Energy "Cookie" Bites
Fall is here, and so are fresh pears. Use these no-bake treats as "cookies," perfect to tuck into lunch bags for everyone's enjoyment.
Ingredients
2 ½

cup

old fashioned oats

1 ½

cups

crispy rice cereal

¼

cup

ground flax seeds

1

teaspoon

cinnamon

pinch

salt

1

cup

peeled and grated firm pears with juice,

(about 3 pears depending on size)

¾

cup

crunchy almond butter

½

cup

coconut oil

⅔

cup

honey

½

teaspoon

vanilla extract

½

teaspoon

almond extract

1

5 ounce bag

sliced almonds,

finely chopped
Instructions
In a large bowl, combine all dry ingredients.

In a smaller bowl, combine pear with remaining wet ingredients. Pour over dry mixture and blend until evenly coated. (Using hands works best to make sure all ingredients are incorporated together.)

With hands or small scoop, roll into tablespoon-sized balls, then roll in crushed almonds. Store in airtight container in refrigerator up to 5 days.