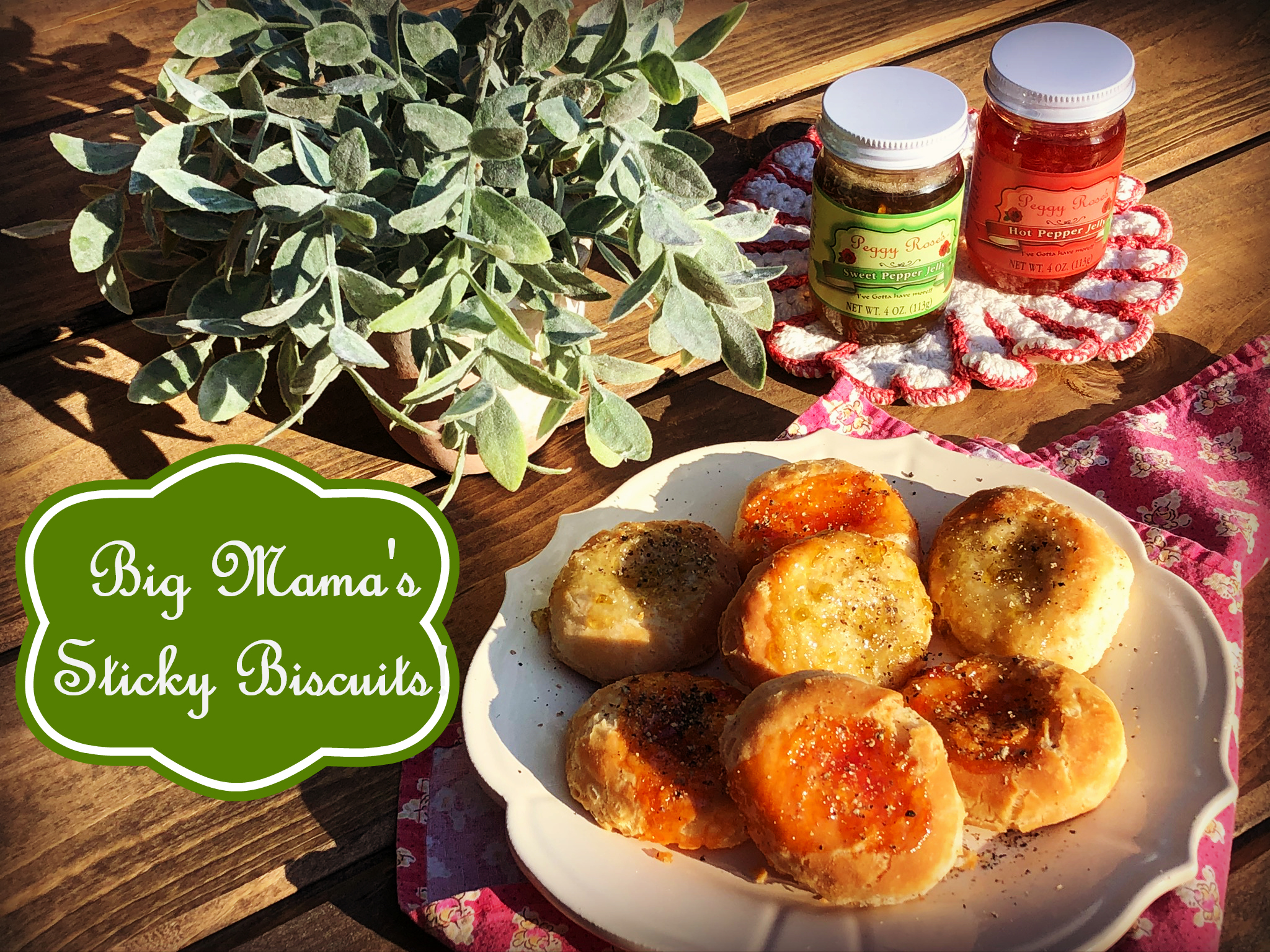 Recipe by Wendy Perry for Peggy Rose's Jellies!
As most of you know, I wear many hats around here. In addition to all my culinary pursuits and "jobs," I also have a social media and marketing business… that primarily focuses on small local NC food products and restaurants.  My newest client happens to be a company with a lady at the helm I have known for years… crossed paths with at many a NC food event… and sometimes see when judging at the NC Specialty Foods Association contests.
I am now doing social media and marketing for Mrs. Peggy Rose Newsome…. aka Peggy Rose's Jellies!  For some of my clients, I also do recipe development to help market their goodies.  I have a gazillion ideas of ways to use her jellies… champagne mustard, and cranberry pepper jelly sauce, so stay tuned.  I will occasionally share those here with you on my blog, but do come follow along on her facebook page where they will all land for starters.
I like to keep my recipes as simple as possible to encourage busy folks like yourself to actually make them. When I open a magazine or blog and see a recipe with a list of ingredients long as my arm, and with stuff I don't have and don't have desire to go hunting for, I just turn the page!  When this idea popped into my head last week, I just had to give it a try. And again, what was in my head worked like a charm!
These fun little biscuits only have 2 ingredients… well, three, counting black pepper. But they are so tasty… and good warm or room temp.   All you do is pick up a bag of frozen tea biscuits… (I use Mary B's) put a few on a baking pan (I baked mine in my toaster oven!) and let thaw until soft… poke a dent with your thumb, and add a dollop (my favorite culinary word!) of Peggy Rose's jelly… any will do… and pop into preheated (375) oven.  It took them about 12 or so minutes to get lightly browned.  The jelly oozed over the biscuits and made them all "sticky" and yummy!  As soon as I took them out of the oven, I gave them a few twists of freshly ground black pepper.  Folks, it just doesn't get any easier that that!  Serve for breakfast… or alongside any meal!  Another great thing is that you can keep some tea biscuits in your freezer to make just a few at the time.
I'm really tickled that this idea popped into my frenzied brain!  This is a great example of how sometimes… less is more!  You can make ahead to serve at parties… for bridge club ladies… on your holiday tables instead of plain old rolls… tailgate tables and more.  Just let YOUR imagination run! 
So till next time, make yourself some sticky biscuits!  And come join the fun on my facebook community too.  
FYI… these are the frozen tea biscuits I use…
Mary B's made by HomemadeFoods!