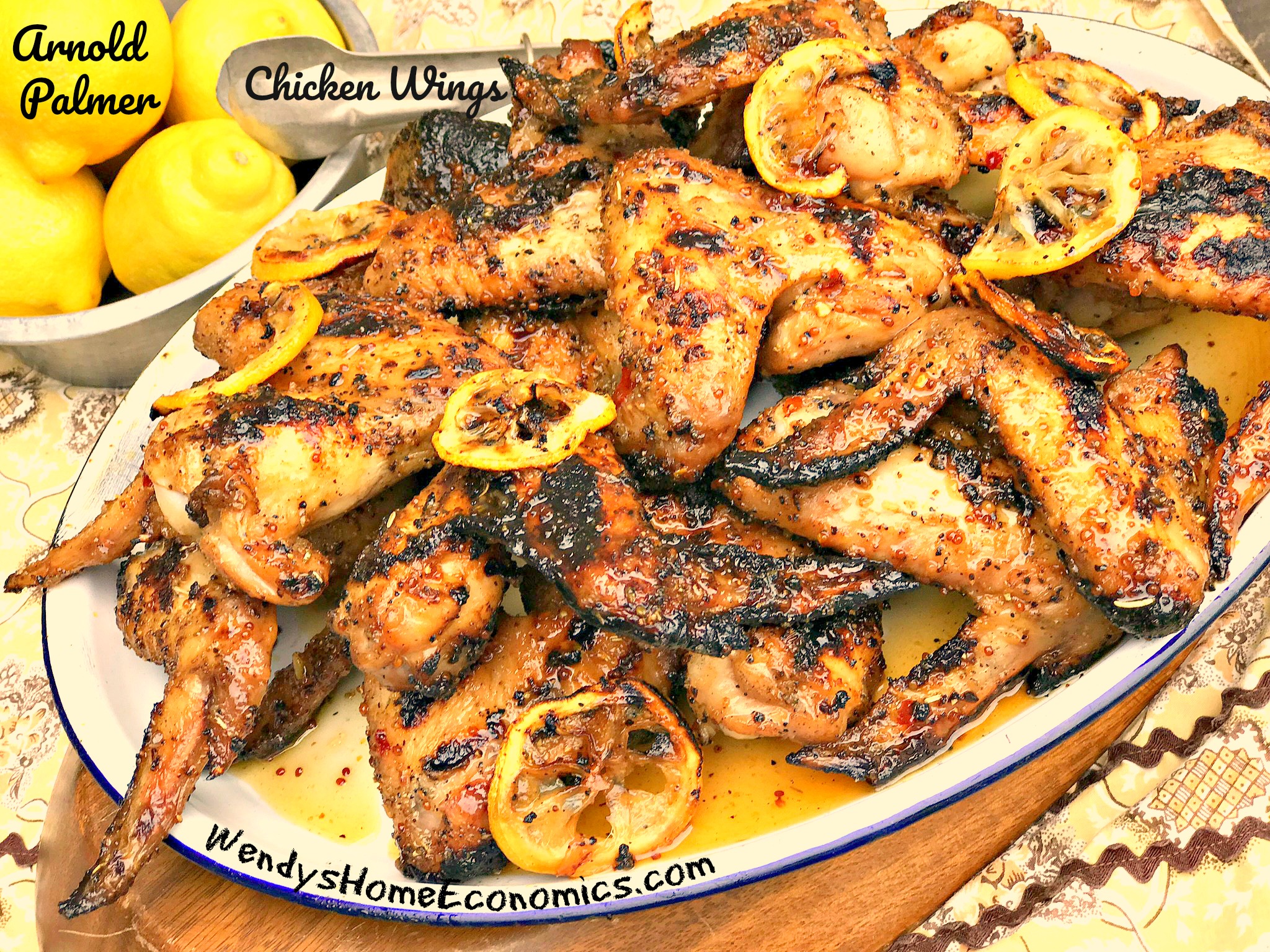 Published in Carolina Country Mag August 2019
Happy Chicken Wing Day y'all!
Who doesn't love a good, lightly saucy and juicy-on-the-inside chicken wing with with a little crunch on the skin? I don't know about you, but if the skin on a wing is soft and doesn't have a little "crispy" to it… I'll pass.
I try to plan ahead when cooking wings so I can give them a good soak in a brine. Brining makes all the difference in a good wing and an incredibly moist, plump and meaty one. This sweet tea brine does just that! You can do a short brine, but letting your wings sleep in it overnight will make them SO much better!
If you're a winger, I hope you will give my recipe a try.
Doesn't sweet tea make everything more better?
Arnold Palmer Chicken Wings
Arnold Palmers are a refreshing treat on a hot summer's day. The lemon and tea pairs so well, I created a version for my wings. Tailgate friendly, too!


Ingredients
2

dozen

chicken wings

2

tablespoons

salt

1

quart

sweet tea

2

12 ounce cans

frozen lemonade concentrate

¼

cup

coarse ground mustard

3-4

lemons

1

teaspoon

crushed red pepper

2

teaspoons

dried rosemary

1

tablespoon

salt
Instructions
Put wings into a container with lid. Sprinkle salt over wings and add the tea. Cover and shake to mix in the salt. Refrigerate up to one hour, but best if brined overnight.

In a small saucepan, combine lemonade concentrate, mustard, zest and juice of one lemon, red pepper and rosemary. Bring to a low boil and simmer until sauce reduces and thickens, about 25 minutes.

Grill wings as usual. Thinly slice and seed remaining lemons, dip in sauce and grill alongside the wings.

Toss cooked wings with sauce, dust with salt and garnish with grilled lemons.