Hey y'all!
The Raleigh Southern Women's Show is coming up next weekend…. April 26th-28th!  You can catch me doing on-stage cooking demos with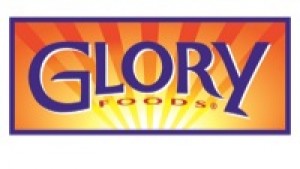 Glory Foods products…. I'll be featuring quick and easy dishes perfect for our warm spring and summer days ahead…. side dishes for your grilled meats and fishes, veggie "butters" and barbecue sauces for meats and veggies, fun foods like quesadillas, Southwestern Egg Rolls and more!  I have 8 pairs of tickets to give away,
and to win, you MUST DO THE FOLLOWING…
Subscribe to this blog and share it with at least one other friend and invite them too… if they add your name to their comment in the box, you'll get entered TWICE!
add a comment in this post's comment box and why you should win…creativity helps! (if you do not add to comment box below after subscribing, you won't get entered to win)
Tell me if you have used Glory Foods products and if so, which ones (if you haven't yet, that will not lessen your chances to win)
If you haven't, let me know you'll be trying them real soon!  🙂
DO THIS BY 6:00PM, Monday, April 21st so I can mail out by Tuesday if unable to pick up!
VALUE   $20 per pair of tickets!
For more information about the show… click the logo.
I will be doing my demos on Friday and Saturday at 2:30PM and Sunday at 3:30!  *GOOD LUCK*