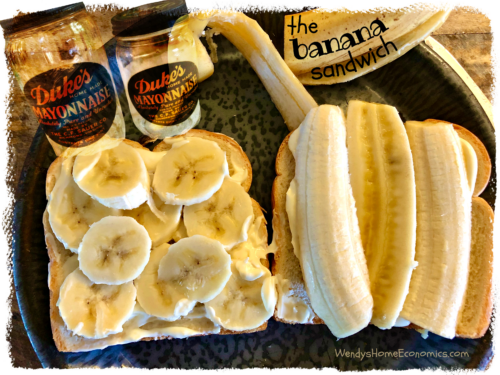 I do declare, I think some of us who were raised here in the south were fed banana sandwiches right along with, or instead of, pablum!  For as long as my old mind can remember, I ate them. Loved them. Had one for supper last night.  Only to see that today is National Banana Lovers Day!  
Seemed to be a mighty fine day to write about it.  The meal when nothing else suits ya.
The simple banana sandwich.
The freshest softest white bread.
Slathered on both sides with Duke's Mayonnaise only.
Slapped together, and for this gal… washed down with a glass of real cold milk!
To many of us, if it ain't Duke's, it ain't mayonnaise. And it ain't fit to eat.  It's just that simple.
I was raised on the stuff.  Heck, my nephew Wyatt and I even "starred" in several Duke's mayonnaise commercials a few years back. We are still somewhat "famous" around here for those.  You can click over here and see them! And one of these days, I'll get around to writing a whole post here about that wondermous culinary adventure…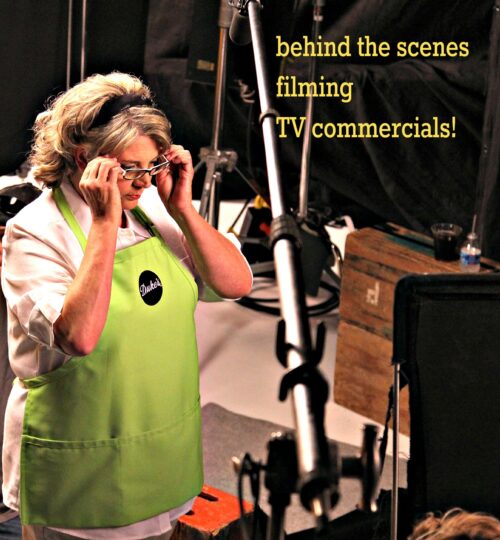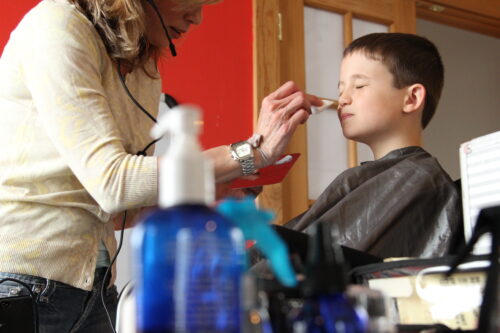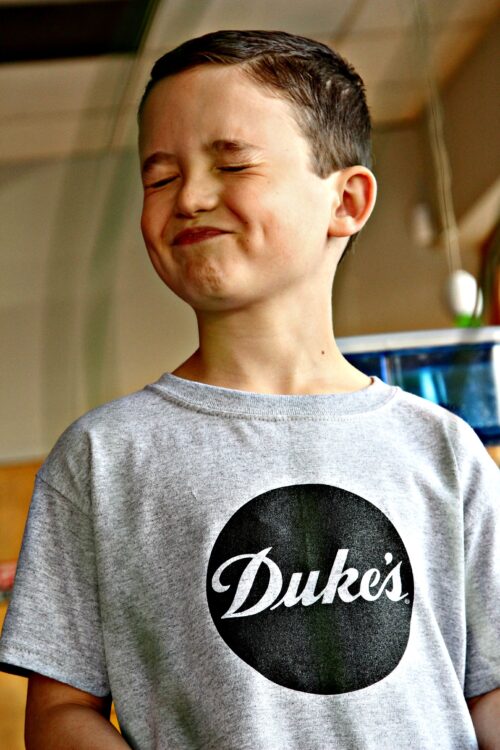 I was also honored to have been invited to Duke's 100th Anniversary in 2017 down in Greenville, SC where my hero, Eugenia Duke, created the best condiment ever!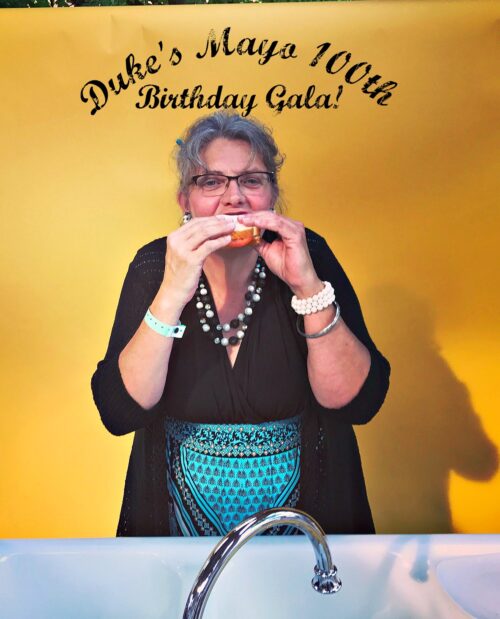 So back to the banana sandwich.
Before going further, I need to point out that there are 2, sometimes 3, ways to put the banana onto the Duke's that's on the bread.
Some slice theirs the "long" way… while some (self included) want ours in nice little rounds.  And I've even seen folks who mash theirs up and spread on the bread!  With a little sugar in it!  Nope. Not for this gal on a banana sandwich! 
The farthest I've gone outside the basic is to occasionally tuck some salty potato chips in there. And every now and then… some peanut butter too!  
This sandwich, with roots in the depression era when food was scarce, has survived over the years. Thrived!  That says something about what a treat we southerners consider it to be.  One of my most favorite comfort food meals is this… a round sliced banana sandwich… preferably on white bread… with both sides painted with Duke's… with a side of crispy crunchy fried chicken!  
Laugh. Turn your nose up. Do what you will. But until you've come to the table with us and enjoyed this generational favorite… you just don't know what you're missing!
Fix yourself a banana sandwich and come on over to my facebook hangout and tell us how you slice yours… what you like to eat 'em with… or if you're a banana sandwich virgin…
are you on #TeamBananaSandwich yet?
And P.S…. don't forget to subscribe to my blog before you go make that sandwich!!