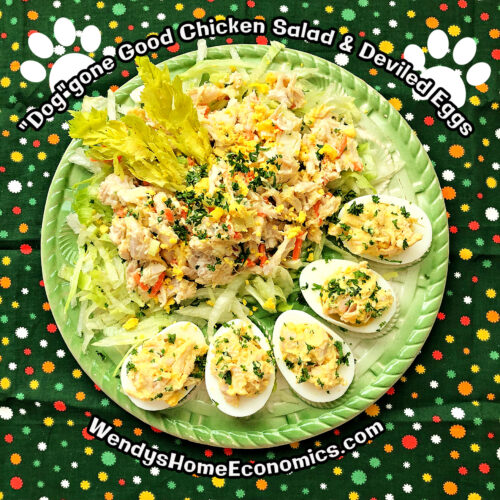 Well of course any Southern picnic needs chicken salad — and deviled eggs! Including those for your furbabies.
I don't know about you, but I don't recall ever meeting a deviled egg I didn't like.  I'm not particularly fond of the white part… and either eat just the part of that holding the deviled part… or just the deviled itself!  It's a texture thing for me… egg whites remind me of jello, which …
While recipe developer and food stylist at Our State Magazine, I was asked to give a classic deviled egg a North Carolina twist. These recipes inspired by our culture are fun to make and good to eat.