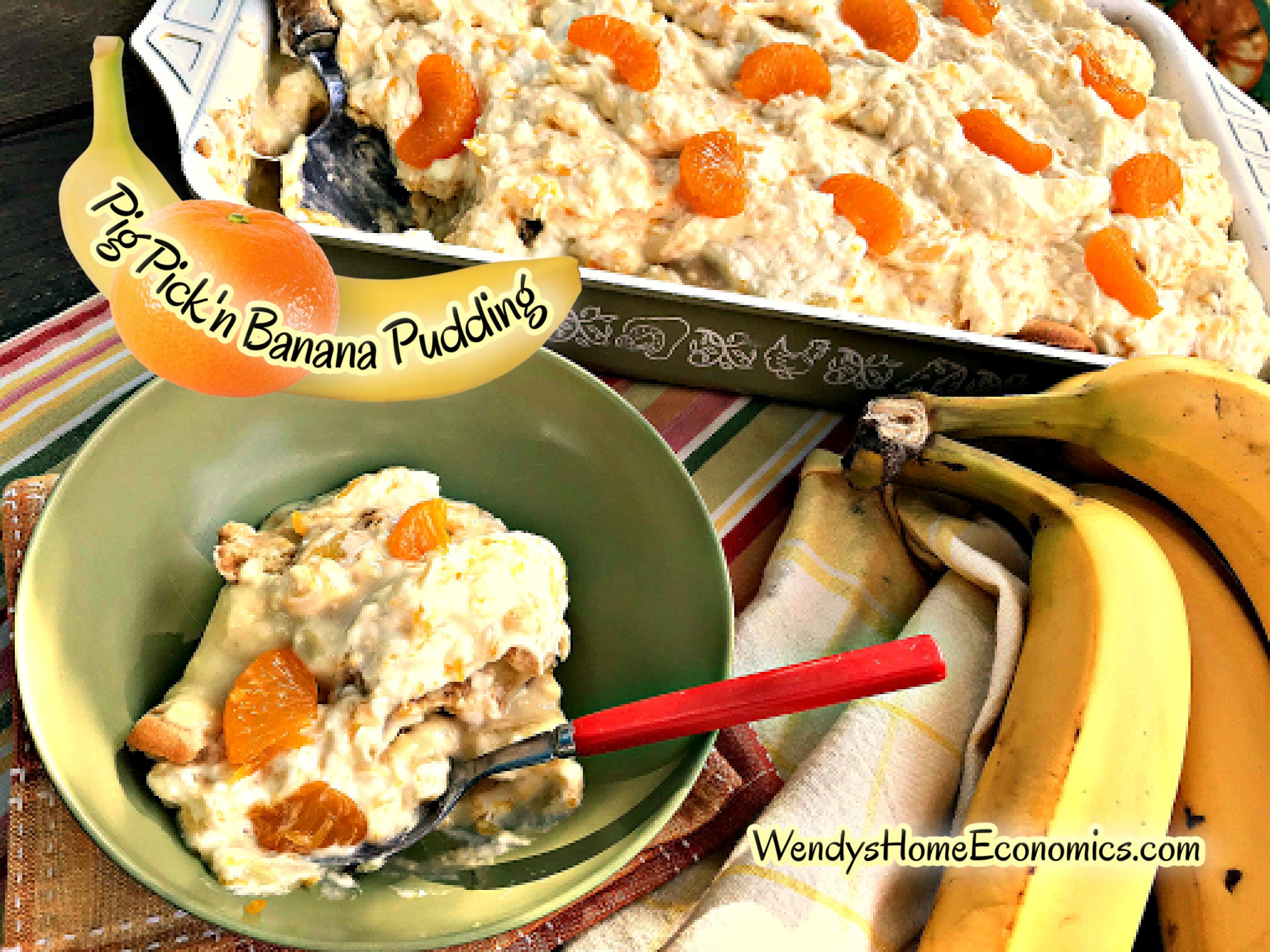 Published in Carolina Country Magazine November 2018
Lort.  So today is my birthday.
My favorite cake… Pig Pick'n Cake!  
So I came here to share my Pig Pick'n Banana Pudding recipe on my facebook page to celebrate.  I do love some good banana pudding too (will post that one of these days)… yet when I got here, I realized, as I often do… I never put the recipe here once it published in Carolina Country Magazine!  
One of these days, I'll share my pig pick'n' cake too… a cake that by most accounts has its roots here in North Carolina.  Served as a dessert at pig pick'ns over the years… I have surmised that the creamy sweet citrusy cake was created to balance out all the delectable grease consumed from picking the pig!
In any case, it's damn good.
And will forever be my personal favorite!  My first pig pick'n cake was made by my Ma Hocutt decades ago… this southern cake favorite has been around a long longgggg time… like me!!  lol
My "other mother" Ms. Ethel made sure the last few years of her life I didn't have to make my own birthday cake.  She always made me a pig pick'n cake… like this one!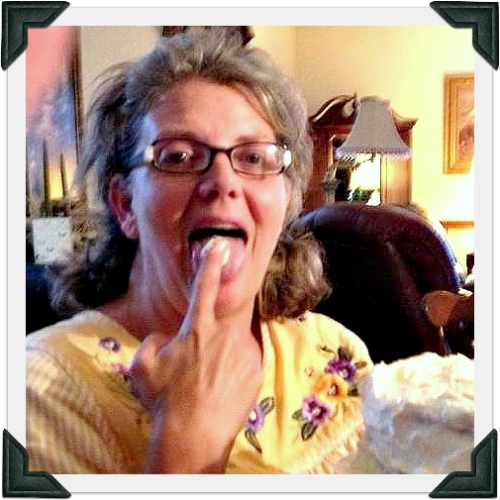 She called me over to her house…  the eve before my birthday! As usual, I was puttering around, in one of my favorite house dresses… not planning to need to go anywhere!  She sounded rather urgent, so I jumped in the car and got right over there.  Bless her heart, she'd just finished making my birthday cake… thought hadn't even crossed my mind since my birthdays tend to be uneventful.  So there I was, unbrushed hair… house dressed… enjoying MY birthday cake my buddy fixed for me.  I surely do miss her… and nobody, self included, has made me a birthday cake she's she's been gone.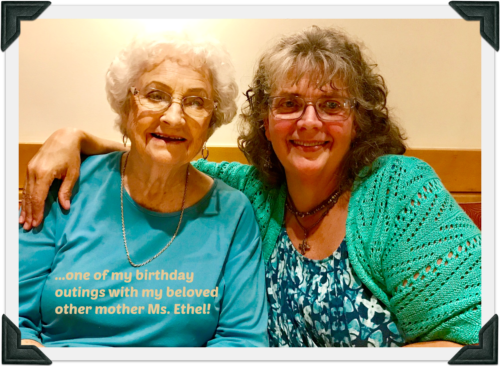 So without much fanfare… here's a really yummy recipe… to celebrate my birthday.  A tasty combination of 2 of my faves, all in one!  Birthday or not, make some for yourself.  Just because, or when you need an easy-to-throw-together crowd pleaser when you've got a bunch of folks to feed at your next gathering.  Guaranteed to please!  
If you need a little help hosting your own pig pick'n… find my tips here at Carolina Country Magazine.  
This recipe created for and published in Carolina Country Magazine November 2018.
Food propping/styling and photography © (copyrighted) by Wendy Perry.
Carolina Country Magazine Contributing Recipes Editor
Disclosure:  I only use and recommend products here I use myself. I may receive a small commission from affiliate links on this or other posts on this web site at no additional costs to you.
CLICK HERE TO SUBSCRIBE TO MY TABLE SCRAPS E-ZINE NEWSLETTER!
Find me on social media:
Wendy's HOME EConomics! Page on FB    @culinaryadventuristwendy on IG
Aunt Dee Dee's Kitchen Page on FB      
@auntdeedeeskitchen on IG
Credentials @ LinkedIn
Be sure to visit my online stores:
Aunt Dee Dee's Kitchen for my unique seasonings, dried goods, pickles, jams, preserves, kitchen linens and more!  New goodies arriving in July 2023.
And for the best budget-friendly MADE IN THE USA by folks like you and me, my Rada Knives and Kitchen Tools online store.
And my Watkins 1868 Store. Did your mama and grandma buy from "the Watkins Man?" The best vanilla…
THESE LINKS CAN ALSO BE FOUND ON SIDE MENU OF MY BLOG HOME PAGE.
Pig Pick'n Banana Pudding
No pig pick'n is complete without banana pudding and pig pick'n cake. (And pig pick'n cake is my FAVE cake too!) I decided to make the ultimate dessert and combine the two. Assemble early in the day so the wafers have time to soak up the creamy pudding goodness!
Ingredients
1

12 ounce can

evaporated milk

2

full cans

milk

1

5 ounce box

instant vanilla pudding

1

8 ounce

cream cheese,

softened and divided in half

1

orange,

zested and juices

2

11 ounce boxes

vanilla wafers

5-6

medium

bananas

1

20 ounce can

pineapple tidbits

drained
Topping:
1

pint

heavy whipping cream

½

cup

sugar

1

can

condensed milk

1

teaspoon

vanilla extract

1

20 ounce can

crushed pineapple,

drained

3

11 ounce cans

mandarin orange segments,

drained
Instructions
Put milk into deep bowl and mix in pudding. Let stand 5 minutes. Using mixer, blend in half of the cream cheese and orange juice.

Put one bag of wafers in bottom of 13" x 9" deep dish bowl. Slice half the bananas over wafers. Scatter with half of the pineapple tidbits. Repeat layers. 

Pour pudding mixture over and gently shake so it will ooze into layers. 

For topping, whip cream, remaining cream cheese and sugar until stiff peaks form. Add milk, extract, pineapple, 2 cans of orange segments and whip just enough to blend all together.

Cover layered pudding with topping and garnish with remaining orange segments and orange zest.

Chill several hours before serving.