Category:
turnips
January 21, 2019
Posted by Wendy Perry

under

bacon & belly, cook & eat nekkid, cook'n with NC goodies, crock pottery, slow cook'n & instant pots, fish & shellfish, Mindless Mutterings from the Teacher's Lounge, nekkid-throw cooking ~ what is THAT?, soups, stews, chilies chowders and such, sweet potatoes, turnips, wendy's signature recipes
I'm a "throw cooker."  What does that mean?  Well, that means I throw stuff together to create good food and teach others how to do that too.  It's pretty simple and just not that hard to do.  Folks often ask me to share a 'recipe,' which is challenging, because I don't use them per se.  I do try now to 'throw' something on paper as a guide because I do love seeing others take my creations and make them… which is what you'll find below today.  So much of what you'll see from me are concepts… ideas I have in this crazy head of mine I just go in the kitchen to make and see what happens!
Some of my best dishes are those where I simply open the fridge and see what bits and pieces of stuff I need to use and get out of the way in there.  I usually share these creations because there's just no way I can eat all the stuff (and why I've turned into my grandma and 'hoard' and recycle food jars!)… sometimes folks want "some more of THAT," but these unique creations can never ever be exactly replicated again…
This gal can't stand waste so you're likely to occasionally see me throw something out here with ideas or ingredients that make you go…  "do WHAT?" I keep a soup pot in fridge or freezer for soup days, and nothing is thrown out or composted without first pondering whether or not it's fodder for 'the pot.'  A perfect example in this recipe is slaw!  Lordie, never throw out leftover slaw…. it's just cabbage, and maybe a little mayo and/or mustard… so what if there's a little pickle relish in there?  That's just cucumber, a vegetable. Cabbage always adds another layer of flavor (and that's what we want to do when cooking… add layers of flavor till it tastes good).  Folks g.a.s.p.  at the sight of seeing me throw slaw into the soup pot… but just about every time there's some slaw in a soup I've made, those are the concoctions that get the biggest rave reviews… so let slaw be one of your secret ingredients too!
Like most 'throw together' dishes, this chowder doesn't need meaurements.  That's what THROW COOKING is all about… Cook'n what 'cha got! And my mission in life is to get those of you who 'think' you need recipes outside of your comfort zone and turn YOU into throw cookers!  I dream of creating a posse of TC's across the nation… fearless folks who "cook what 'cha got" with nary a written recipe in sight!  What's the worst thing that can happen?  You mess up one pot o' food?  And that is so RARE, since something can always be done/added/tweaked to make something edible.  The exception to this is burnt food… and nothing you do will make that fit'n to eat.
As for this Clam Chowder, you can delete any of these things or add stuff (such as carrots or other veggies, other fish/seafood, etc.) to make a wondermous "pot o' something!"  Open your fridge, take a look around at the bits of this and that you would like to get outta the way,  and do the same in the pantry. Throw that stuff into your crock pot while cleaning up supper and throw in the fridge.  In the morning while your coffee is perk'n, plug in your crock pot, turn it on low and come home to a home perfumed with something mighty good.  Add a salad (or not), some cheese toast, cornbread, crackers or even Nabs…. crawl into your lounge-y clothes and make your family's tummies happy… supper's done in the 15 minutes it took you to throw all this stuff in a pot the night before…. now doesn't THAT sound delicious!!
"It's Fall Y'all Clam Chowder"
Recipe by:  Wendy L. Perry, Inc. ©
Feel free to share with credit please.
*Be sure to think/shop/buy/support LOCAL folks and your local economy whenever possible!  There's probably a farm near you where many of these ingredients, from the veggies to the bacon, can be had.  It's a 'good habit' to get into… thinking ahead a bit and just takes a little "re-programming" a new shopping normal in the beginning, but once you're there, you'll remember just how wondermous fresh food from minutes away tastes instead of oceans and continents away!
INGREDIENTS: (in this particular batch)
large sweet potato — diced
few slices bacon, diced
couple stalks celery with tops, diced
part of a red pepper, diced
few cloves garlic, chopped
a couple of small turnips, peeled and diced
sweet onion, peeled and diced
leftover slaw (or diced cabbage)
salsa (and/or crushed tomatoes)
…i had some tidbits of salsa in the fridge i wanted to get outta my way, one of them was a salsa with habanero, so today's chowder has a little WOWza to it
tall can creamed corn
canned clams, or fresh if possible (a can or two per your preference, undrained)
clam juice, clamato juice, tomato or V8, broth (chicken or vegetable)…your choice of what's on hand
…i didn't have any clam juice on hand today (but put on shopping list), so i threw in some chicken broth i had stashed in the freezer
seasonings
…today, i used some Tomato Powder and Homestead Seasoning from a favorite place to shop in Raleigh, Savory Spice Shop (link below).  Other seasonings that work well in chowder are thyme, oregano, Old Bay or just whatever your family likes!
barbecue sauce
…i have a lot of tidbits of this, that and the other sauces in my fridge, because i'm a sauce junkie… putting some of this in the chowder just adds another layer of flavor
Throw all ingredients into a crock pot.  Turn on low and let this slowly simmer all day till you come home from work.  My crock pot decided to DIE on me today when I put this in, so I dumped into a stock pot, brought to boil, then cut back to slow simmer for about 30 minutes for some REAL 'fast food!'
Total time from start to eat if done on stove-top… less than an hour!  Good old simple food… food the way God meant it to be enjoyed… Nekkid!
This is the chowder go'n in…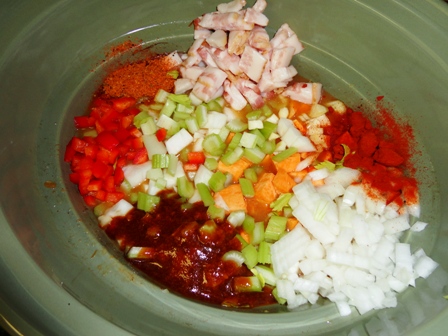 …and the seasonings I used from Savory Spice Shop in Raleigh... drop by and tell Cindy I sent you!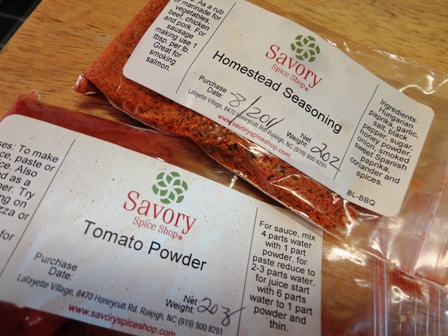 See if there's a Savory Spice Shop near you here!
I hope this inspires you to peek into your fridge and see what YOU can 'throw' together! And when you do, please come back and share with us all…
HAPPY FALL Y'ALL!!!  now git in the kitchen and"Throw" somethin' in a pot…
Print "recipe" here!
March 17, 2017
Posted by Wendy Perry

under

collards and cabbards, cook'n with NC goodies, crock pottery, slow cook'n & instant pots, here's the beef!, Mindless Mutterings from the Teacher's Lounge, soups, stews, chilies chowders and such, St. Patty's Day, sweet potatoes, turnips, wendy's signature recipes
Well, I'm not Irish that I know of, but I do have reason to celebrate this day each year. It's my "quit smoking" anniversary… 12 years ago today! My motivation was the birth of my sweet nephew Wyatt, and my desire to be around to see him grow up and live life. Here's to those of you who have quit too, and for those that haven't yet, DO! For so many reasons…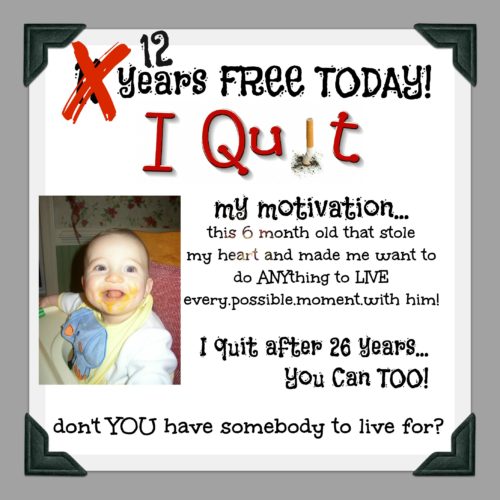 I quit cold turkey and really had no desire to smoke once I did, but I did throw the butts of my last ashtray into a little ziplock bag with a splash of water. A whiff of that stink about 2 times was all it took. And here's what I did to reward myself. I was smoking about a pack and a half a day… about $5 worth. So I put $5/day into an empty skinny neck tequila bottle… the skinny neck was to keep me from quickly "borrowing" it out of the bottle. Do you know what $5/day turns into x 365 days? $1,825!! Now there's a treat to celebrate your first year eh?
Another great thing about today is the FOOD! I love corned beef, but really don't cook it until this season each year. I need to change that. I love this soup, and you will too if you like a Reuben sandwich… it's fast to throw together and crowd pleaser.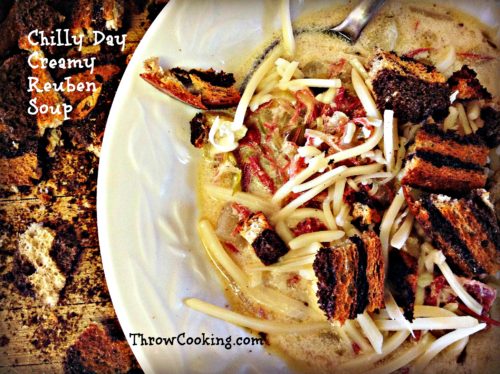 …a great way to use up leftover corned beef!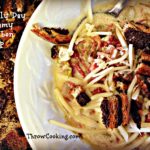 Cream of Reuben Soup with Rye Croutons
Perhaps you didn't eat up all your corned beef, so turn the leftover bits into this comforting creamy soup... it's like having a reuben sandwich in a bowl with Swiss cheese, rye and all!
Course:
Main Course, Soup
Ingredients
4

tablespoons

butter

3-4

tablespoons

oil

I used garlic oil but use your fave

1

large onion

peeled, chopped

1

large turnip

peeled, small dice

4

leeks

washed and sliced into thin rings

2

Granny Smith apples

not peeled, small dice

3

tablespoons

garlic puree

I use the puree in tubes in produce dept

1 14.4

oz

can Bavarian Sauerkraut

undrained

2 15

ounce

cans chicken broth

1

pint

half and half

about 4 cups

shredded cooked corn beef

2

tablespoons

dried thyme

1

tablespoon

white pepper

shredded Swiss Cheese

6-8

slices

rye bread,

cut into cubes and toasted
Instructions
Saute onion, turnip, leeks and apple in butter and a bit of oil until tender and starting to brown and caramelize in saute pan. Pour into heated crock pot.

Stir in garlic puree, kraut, broth, half and half, cream, corned beef, thyme and white pepper.


Stir to blend and cover. Heat on high until hot and dried thyme is tender.

Ladle into bowls and scatter with Swiss cheese and croutons. EAT!
Recipe Notes
If preferred, make a cornstarch slurry with a bit of the juice and stir back into the soup to thicken.
Another of my St. Patrick's Day faves is my Southern Colcannon. Read more about what colcannon actually is in this post from a few years ago.
Good old North Carolina sweet potatoes and my cabbards make this traditional white potato and greens dish more bettahhhhhh! It was most exciting to see my recipe shared in print while at Our State Magazine.
Here's to wishing your and yours a blessed day, today and always!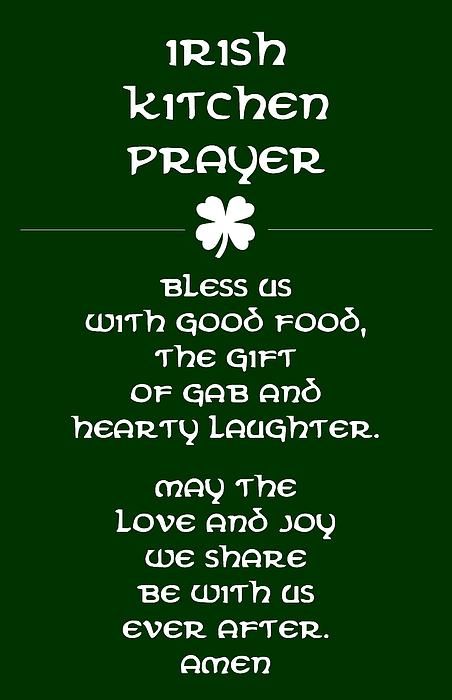 July 5, 2013
Posted by Wendy Perry

under

appetizers, butters 'n spreads, condiments & accompaniments, cook & eat nekkid, cook'n with NC goodies, fish & shellfish, garden goodness, gluten free, here chickie!, here's the beef!, honey, Mindless Mutterings from the Teacher's Lounge, party foods, pickled foods, salads, slaws and such, sensational sides, shrimp, turnips
Happy July y'all….  the world's slowwwwest blogger dropping by!  I'm gonna be ramping things up (yes, I know I've said THAT before!) since I've been doing so many shindigs lately and have lots of NEKKIDness to share… plus, I've been getting requests from clients and their guests for recipes.  I don't keep many recipe secrets and am always happy to share (most), so feel free to ask for others anytime… happy to oblige.
A couple of weeks ago, I had a fun afternoon in the kitchen with a fun family celebrating a high school graduation.  Instead of going out to a noisy restaurant to celebrate this momentous event, they decided to have an intimate afternoon and supper at home.  They enjoyed playing board games, Wi and other fun stuff.  Dad, who hired me, had put together a really special video with snippets of all the important folks in his daughter's life.  I didn't even know these folks, but that was so heart-warming to see well wishes from around the globe… but I think perhaps most touching were the words of wisdom from her little-bit-older-but-VERY WISE sister.  She is one smart cookie!  They have an "international" family of Germans and Japanese… (who says I can't come up with a crowd pleasing menu?)….  and it warmed my heart to be there in the open kitchen putting together their dee-lish Nekkid Supper while seeing them enjoy each other's company on this special day!
This is the menu created for their casual family-style meal…
"Pickled" Pickled Shrimp  (recipe below)
Toastettes topped with a dollop of Greensboro's
My Three Sons Pimiento Cheese garnished with fresh chive from my garden and topped with a dollop of cherry preserves
Eastern North Carolina Cotton Honey-Mustard Slaw (recipe below)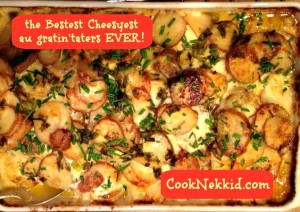 As requested, REALLLY Cheesey Taters... so I made some…
"The Bestest Cheesyest au gratin 'taters EVER!" …
with Gruyere, Jarlsberg, and Fontina topped with Asagio!
(AMAZING and I think the BEST I've ever made!!!)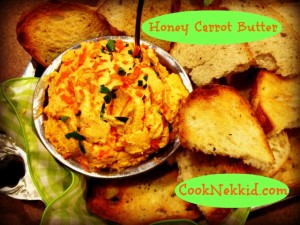 "Crispy Toastettes with Honey Carrot Butter"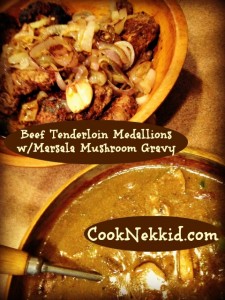 Skillet Seared Beef Tenderloin Medallions with sides of
"Mushroom Menagerie Marsala Gravy" along with
Whipped Horseradish Cream, and…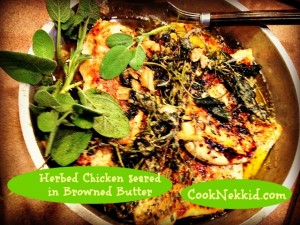 Fresh herbed chicken tenderloins
…sauteed in browned butter
Dessert was left warm in the oven… an ooey gooey Chocolate Pudding Cake!
I hope you'll enjoy, and call me if you'd like to enjoy life's celebrations at home instead of out in a busy…loud and noisy… impersonal restaurant!  We can even do an interactive party if you wanna roll up your sleeves and throw-cook with me!
Wendy's Almost Famous "Pickled" Pickled Shrimp!

Wendy's almost famous "Pickled" Pickled Shrimp
What to throw together...
about 2 lbs. jumbo sweet North Carolina Shrimp, peeled/de-viened with tail on
1 jar NC's Mt. Olive Sweet 'n Hot Pickled Peppers WITH juice
1 pint jar Pierce Foods Watermelon Rind Pickles WITH juice
1 pint jar Pierce Foods Okra Pickles, DRAINED
How to throw together...
Cook Shrimp. I prefer to steam in microwave or stove top vs. boiling as steaming keeps the good flavor and nutrients IN the shrimp instead of boiling them out into the water!
Place cooked shrimp into non-reactive container. Pour peppers with juice, watermelon rind pickles with juice and DRAINED okra pickles over shrimp. Toss well. Refrigerate and chill. I like to do this a minimum of 8 hours before serving for the juices to "pickle" the shrimp and get nice and cold.
Pierce Foods is a shop I frequent at the Raleigh Farmers' Market. If you go by there, tell Mr. Pierce I sent you. If not in this area, you can sub any similar products, but try to buy LOCAL and from your area farmers' market too!
Notes
Don't be alarmed with the color change to a yellowish tint. That simply means the pickle juices are "pickling" the shrimp just as you want to happen!
The reason I drain the okra pickles is because that juice is twangy and I want my pickled shrimp to be sweet.
Recipe Copyright Wendy L. Perry, Inc. 2010. Share with credit/linkback please.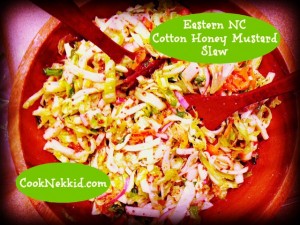 Eastern North Carolina Cotton Honey-Mustard Slaw
What to throw together...
Cabbage and/or other similar greens
turnips
carrots
jicama
any kinds of radishes
spring onions-red onion-sweet onions…any sorts of onions or combination
cilantro
and any other nekkid veggies you'd like!
How to throw together...
A variety of cuts makes this slaw pretty and far from boring. I thinly slice cabbage into ribbons... cut turnips into matchsticks, make long wide shreds of carrots using a vegetable peeler, slice/dice radishes and throw in thinly sliced red onions and chopped green onions (white and green parts).
Just at serving time, throw in a heap'n help'n of chopped cilantro. This not only gives the slaw a pretty and vibrant punch of green, but throws in one more level of flavor... and THAT is rarely not a good thang!
Notes
The fun thing about this slaw is it can be whatever you want it to be... and can throw in any old things you wanna. If you have some of these nekkid ingredients on hand but not others, fix it anyway. This is a great way to clean out that produce drawer with those tidbits of this and that... not enough on its own, but perfect with thrown together with sister veggies.
Recipe Copyright Wendy L. Perry, Inc. 2010. Share with credit/linkback please.
Wouldn't you love to make memories around your supper table at home… instead of a noisy restaurant with strangers?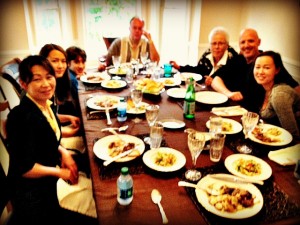 It was my pleasure Robert… thanks to you and your happy family!!