Ahhh… peanut butter!  Yes please.  Enjoy this PB&J fudge and these PB&J Pop Tarts too.
Originally posted 2019-Edited Jan 2022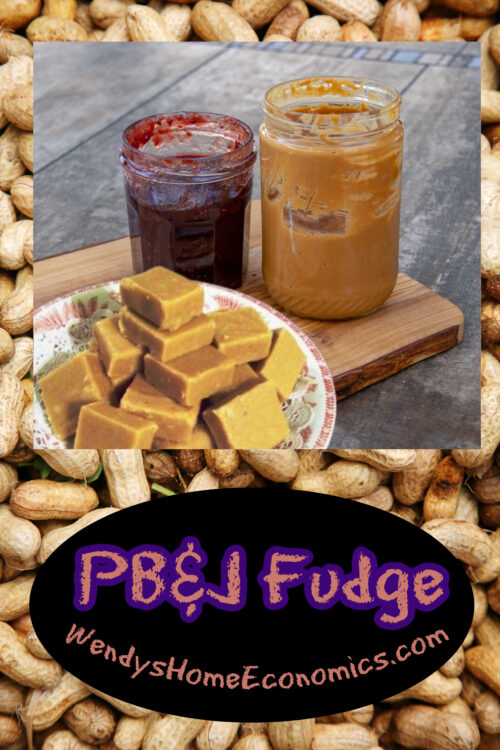 It's been a crazeee bizzeeee week for this old gal as I've embarked on yet another new adventure (more about that soon) so this post is draggin' butter a few days.  I'm really excited about it though, because it features my blog's very first guest post!
A few days ago was "National Peanut Butter & Jelly Day" (although I'm not sure who proclaims some of the 'national days' I'll be blogging about).  Teresa Williford, my baker bud and friend from down the road in Elm City quickly jumped at my invite to create something reallll good to celebrate the day.  She recently created another fun recipe featuring Lizard Lick Towing Company's (and TV Show) new BBQ Sauce, but since we'll be publishing that soon in a magazine along with a few I stirred up myself, we'll save that surprise… but what she came up with for that was simply unbelievable!  Stay tuned for that…
So back to PB&J Day…. Teresa sent me several yummy recipes and it was hard deciding on which one(s) to share… so I narrowed down to my two favs.  I surely hope y'all will try one or both of these and also, please give Teresa some feedback below in the comments section… and if you like the looks of either (or both), be sure to click that little Facebook button to share on your FB page.  If you are in this neck of the woods and need an outside-the-box OR traditional baked goods, contact Teresa at [email protected]!
THANK YOU Teresa!  I'm sure everbody else will join me in welcoming you and will be looking forward to more wondermous recipes from you too…
Got milk?