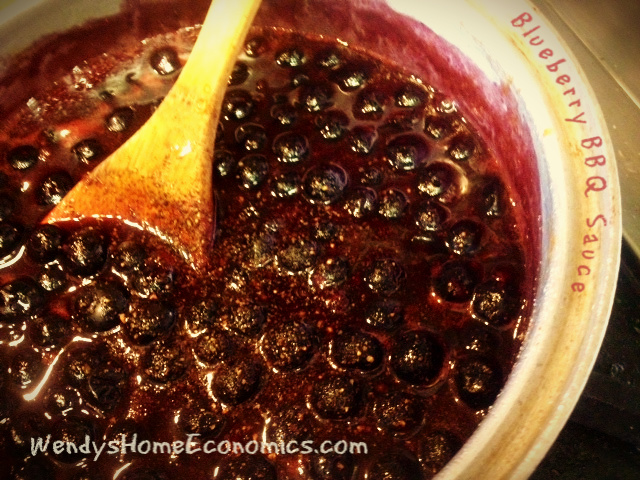 It surely is hard to believe it, but Thanksgiving is on our doorstep! There always seems to be some of that bird leftover… and many enjoy eating it with leftover dressing, as is, for days on end, while other are looking for ways to reinvent it. One of my social media clients is a blueberry farm, with all sorts of blueberry goodies (jams, salsa, juice, syrup) and honey too. I'm sharing this recipe that is going out in Creekside Farm's newsletter this week. You can use fresh or frozen berries, or even mix some blueberry jam with the BBQ sauce instead.
(excused the poor quality pics… these were from long ago!)
So as you prepare your grocery shopping list for the holiday, pick up some blueberries so you can stir together this sauce… really quickly! It's soooooo good over turkey and pork too.
Gobble! Gobble! Get your turkey ON.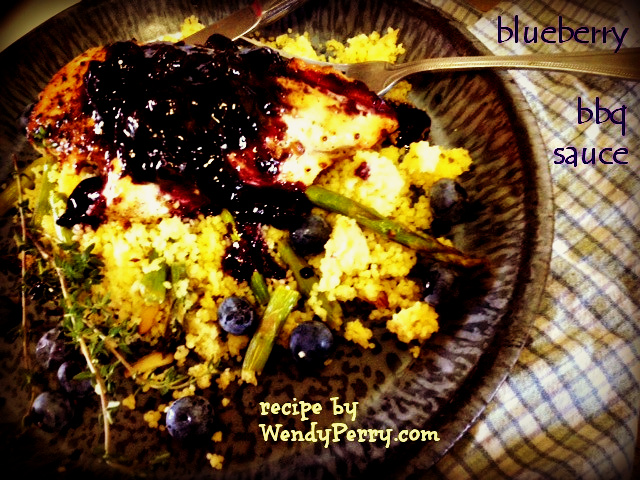 Blueberry BBQ Sauce
This is a sweet and savory sauce that is great on grilled chicken, pork or fish… or leftover turkey and dressing. It's simple and quick to make, and can be stored in a jar in the refrigerator for up to about 2 weeks.
Ingredients
2

cups

fresh or frozen blueberries

1

cup

favorite thick bbq sauce

½

cup

balsamic vinegar

several

sprigs

fresh thyme, or 1 teaspoon dried

½

cup

honey
Instructions
Put the berries, bbq sauce, vinegar and thyme into heavy bottomed sauce pot. Bring to boil, then reduce heat to slow boil, stirring frequently. Cook until the berries have popped and the sauce has cooked down and thickened. Whisk in honey.