Teacher's Credentials
QUICK JUMP to Professional Profile @ LinkedIn
A quirky kinda gal, a little sassy yet classy on occasion, Southern Belle to the core born and raised in Zebulon, North Carolina (and still firmly
and even with those who don't!
My bucket list is long (blog post to come) and I have a lotta life to live and a lotta experience to give!
A God fear'n single gal, sister, aunt
("Dee Dee") to the joy of my life Wyatt (7 going on 30!), girlfriend, Marketing Home Economist, Personal Chef, Outdoor Kitchen Designer/Builder/Equipper (and ECU Pirate) who has always thought HOME EC is k.e.w.l. and needs a resurrection… and is on a mission to do just that!  It's revival time ~ Hallelujah…
sit down and pass the plate… 'cause class is about to commence.
CreDentiALs…

B.S. in Home Economics Education from East Carolina University
in Greenville, NC!  Over the years, I have had successful culinary related businesses…
"A Tisket A Tasket"
Gift Baskets,
"Angels On Call"
Wedding and Event Planning (2 decades!)," Personal Chefs Network, Inc., and
"Angel In Your Kitchen"
Personal Chef Services.  Since my ECU days, I have always had a hankering to continue my education in all sorts of ways… these are just a few of my educational undertakings.
Continuing Education ~ Certifications ~ Miscellaneous
 Hog Killing & Processing

"FoodBlogSouth.com" ~ Birmingham, AL
"Ag-Entrepreneurship" ~ Scholarship by NC Tobacco Trust
"Making Media Work for your Food Business"  ~ NC Department of Agriculture
"Web Marketing & Social Media for Small Farms" ~ Chatham County Extension
"Social Media for Small Business…Facebook, LinkedIn, Twitter and more" ~ Martin Brossman
"How To Take a Food Product to Market in NC" ~ NCDA & Extension
"Developing a Food Business in North Carolina" ~ NCDA & Extension
"Taking a Food Product To Market" @ Fancy Food Show in San Francisco
"ServSafe®" ~ Certified Instructor
"Grant Writing" ~ Greenville, NC
"Substitute Teaching Certification"
"FRP Cookbook University" ~ Nashville, TN
Outdoor Kitchen Design/Build ~ multiple classes at various venues
and Oodles of  others too!
Publications/Writing Experiences (current and past links on LinkedIn profile)
Our State Magazine ~ food stylist and recipe developer since November 2010
Created 5 cakes for special dessert issue ~ February 2011
See my cakes, including my cover cake…
Country Ham Pancake Cake with Red Eye Gravy Buttercream
at Our State!


Carolina Country Magazine ~ recipe publication
Down Home Magazine (NC) ~ writer/resource/cover design  Culinary & NC product topic
Charm Magazine (division of The Rocky Mount Telegram) ~ columnist
Wendy's HOME EConomics! Facebook Community ~ table scraps from this blog!
Small Farm Marketing Facebook Community ~ marketing & networking for NC farms/product producers
Living…inside OUT! Facebook Community ~ my outdoor living community
Mrs. Picky Fanicky "The Picky Periodical" Newsletter Creator/Web Site Designer/Expo Hostess/product placement
Triangle East Magazine (out of publication) ~ culinary and domestics resource/featured business
My own "Table Scraps" Newsletter
Kiss The Cook ~ 4 newspapers-Franklin Times/E. Wake area
The Making of a Personal Chef©  ~ Co-Author, Editor
The J.W. Perry Family Cookbook ~ Author/Editor/Publisher
Make-A-Wish Foundation Cookbook ~ Assistant Editor
The (WPTF radio ) Melting Pot Cookbook ~ Assistant Editor
Appearances in/on…
NBC's "My Carolina Today" Show
Small Business Opportunities magazine
Southern Living magazine
Watkins Home Products catalog
News & Observer
Eastern Wake News
The Franklin Times
The Wake Weekly
The Franklin Weekly
Wake Living Magazine
East Carolina University's EAST Magazine
East Carolina University's "A Pirates Life for Me!" Radio Show
WPTF Radio
Nationally syndicated radio show "The Supermarket Guru" w/Phil Lempert
"nothing is pleasant that is not spiced with variety"….francis bacon
AccOlades…Although befuzzlin' to me, those folks at ECU saw fit to bestow uponst me a beautiful gold medal (that looks like a purple ribboned Olympic medal!) a few years back and deemed me as one of their "100 Incredible ECU Women Alumni"! Now I have personally always thought myself to be somewhat 'incredible' so this, I reckon, makes that 'official!'
The College of Human Ecology
), hung another purple ribbon and medal around my neck presenting me with their
"Legacy of Leadership Award."
I declare, I'm mighty humbled by these recognitions and hope I continue to live up to these honors, both to myself and my alma mater.
1st Blue Ribbon
at the
2010 NC State Fair
! for one of my 2 new incredible sugar free ketchups (more about that in blog posting)… eager to get one of them onto the marketplace…
do you know any Heinzesss?
They need to buy my yummm recipe!
September 2011… 1st Place Winner at the Midstate Mill's Annual "Best Southern Biscuit" Contest, Newton, NC ~ see blog recipes for my award-winning OINKERS!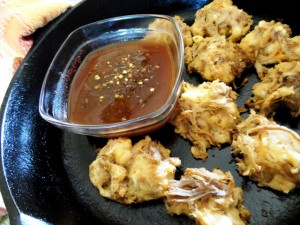 I invite you to come over next door to the Teacher's Office for my list of professional services that may benefit your company!