Baker's,
Mackey's Ferry
,
Bertie County
, A
merican's Best Nut Co
and others.  Since y'all know me to be a "throw cooker," you know I threw all those nuts together.  There were VA blistered nuts, some salted nuts and some not, a menagerie of almonds (skin on, sliced, slivered), cashews and dry roasted. So this morning, I threw them all into the food processor.  As they whirled around, I drizzled in a little peanut oil.  I also had a tidbit of local honey in a jar so I finished that off too, and drizzled that in while the nuts whirled about.  Since some of the nuts were salted, I didn't need to add more.  I like creamy peanut butter and I also like it crunchy, so I pulsed mine to something kinda in-between the two. And that was that!  I cleared out about 6 cans, jars and bags of bits and pieces of nuts along with that jar of honey that needed to be out of the way for a new jar.  And what did I end up with?  Three half-pint jars of the BEST
NEKKID
 clean peanut butter... if you've never made your own nut butters, do!  You'll never go back to store bought again... you'll have just plain, natural butter without all those chemicals, preservatives and SUGAR you buy at the store. Just look at the ingredients on the label of perhaps the most popular national brand you may have on your shelf... corn syrup solids AND sugar!  I added natural sugar with the honey... and you can too!  So had you rather eat and feed your family my recipe of... just nuts, peanut oil and honey, or THIS: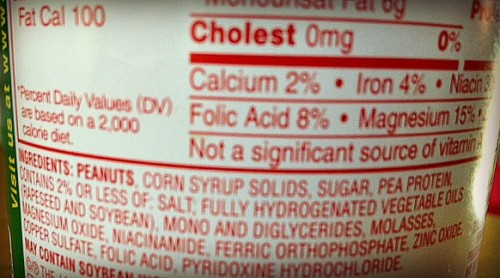 And... you can make it just the way YOU and your family like it.  If some like it crunchy, just take some out of the processor and make a jar of crunchy.  And for those who like it smooth, just keep whirling in the processor until nice and creamy.  Make it plain, with honey, or like I do sometimes with a tad of molasses.  You can even spice it up as you like by adding things like a touch of cinnamon, or stirring in some mini chocolate chips.  This is a great food to get the kiddos into the kitchen to have fun and make some good "whole" some peanut butter.  
(Not to mention that the whole process took me about 5 minutes, from getting processor out, adding ingredients, whirling and spooning into jars.
) Here's to pantry purging and reinventing goodies with all the tidbits of "stuff" you find in there. I hope you will make some of your own NEKKID peanut butter... and come back and share it here with us...
---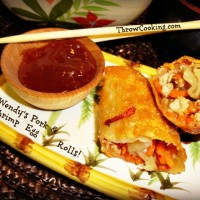 Sunshine.Finally.  Enough with this winter already.  Here's hoping we are on the back side of this one here in my neck of the woods…. Even […]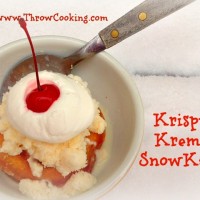 We have had well more than our desired share of snow this winter here in central North Carolina.  Sitting here watching the pretty snowflakes and […]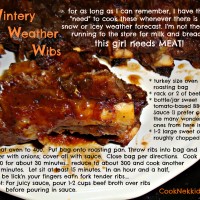 Mercy!  I'm about d.o.n.e. with this winter… snow, cold, icey mix… and power bills that may necessitate selling off body parts to pay for…. here […]
Here in central North Carolina, it's a BIG deal when there's "weather" forecasted.  We hoard bread, milk and carb laden ANYthing we even THINK we […]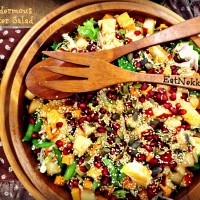 Hey Y'all…. The world's slowest blogger checking in here in the new year! I'm telling ya, my Ma Hocutt was so right all those decades […]
As far back as I can remember as a little girl, I have fond memories of our big Perry family gatherings… my FAV being at […]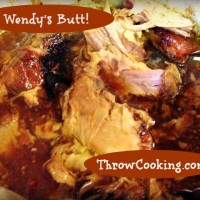 Wendy's Easy Butt is just that… and tastes soooo good!
PrintBacon Kissed NC Apples, Cabbage and Onions Prep Time: 5 minutesCook Time: 15 minutesTotal Time: 20 minutes What to throw together…bacon drippings thinly sliced […]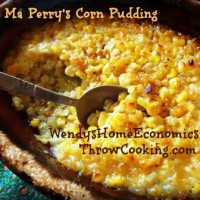 Hey y'all! Thought it was about time for the world's slowest blogger to drop by.  So much has been happening and sometimes it just gets […]
Happy July y'all….  the world's slowwwwest blogger dropping by!  I'm gonna be ramping things up (yes, I know I've said THAT before!) since I've been […]
Hey y'all! The Raleigh Southern Women's Show is coming up next weekend…. April 26th-28th!  You can catch me doing on-stage cooking demos with Glory Foods […]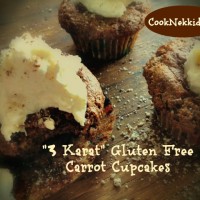 To be sure it can't be Easter week already! But alas, tis true… so time to throw together something tasty for all our favorite little […]
Next Page »